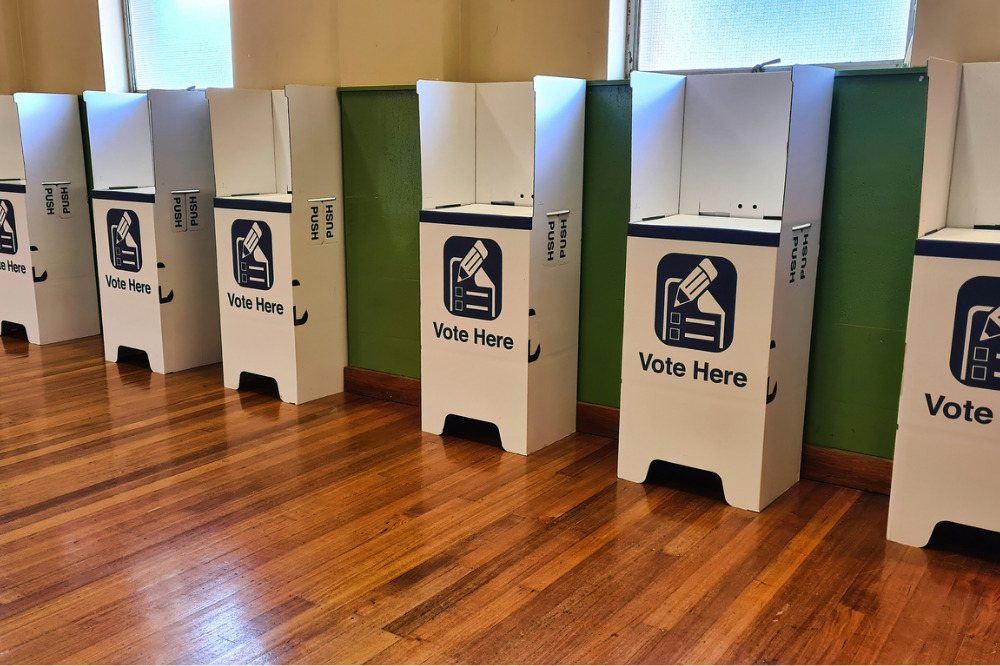 The vast majority of Australia's senior students will be unable to vote in tomorrow's federal election, and this is ironic for the one reason that today's young people are by far more informed, aware, connected and worldly than any generation before them.
Indeed, today's students are navigating a world that is arguably more volatile than at any point since the end of the Second World War.
Young people are enduring pandemic, the worsening effects of climate change, a global economy gripped by runaway inflation and now a potential war between the world's two largest nuclear powers. So, it's no wonder they're eager to have more of a say in how these crises are managed.
Moana, who attends Our Lady of Mercy College in Parramatta, hopes the elected government focuses on the environment more "because this is the only planet that we live on."
"If we're just destroying it, then it's a case of, 'What are we going to do about it?'" Moana told The Educator.
"First up let's look at coal mining and renewable energy sources. While Australia gets most of its exports being coal and mining business, it is very damaging to the land, and doesn't help our thinning ozone layer."
Moana said she would also like Australia to strive to see First Nations Australians have more of a voice in society, and in a way that's culturally appropriate for them.
Nicholas from Barker College says Australia's politicians "need to stop being so conniving".
"No system's perfect, but I think the culture that exists within it is because it's incredibly competitive. And a lot of that stems from the fact that we have too many white males in parliament," Nicholas said.
"It'd be helped a lot by having younger female voices up there that would dilute it and make for a culture that is actually trying to benefit the country."
Nicholas said he'd like a government "that would realise that keeping the economy going isn't about having a budget surplus."
"It's about keeping Australians fed, happy and with enough money in their pocket to live well."
Nicole from Randwick Girls' High School said that if she was voting this year, it'd be for climate change.
"It's the biggest issue our elected government needs to address. The science is saying that if we don't do something now, we can't do something later," Nicole said.
"They need to do the baby steps at least so that we can follow in their footsteps and carry on where they left off."
Nicole said she would like to see the government "lead with truth instead of money".
"There are so many intricacies of running a country, but I'd like to see a change in the way they think about and approach things, because then maybe more people would be happy with the outcome."
Moana, Nicholas and Nicole are part of the Fine Photography Young Leaders exhibition, which comprises of 20 individuals from across Sydney who are participating in this year's initiative.
An initiative of one of Sydney's finest portrait photographers – Nicholas Fiennes of Fine Photography – now in its third year, Young Leaders gives future leaders a platform to share their voice about the issues that matter most to them.