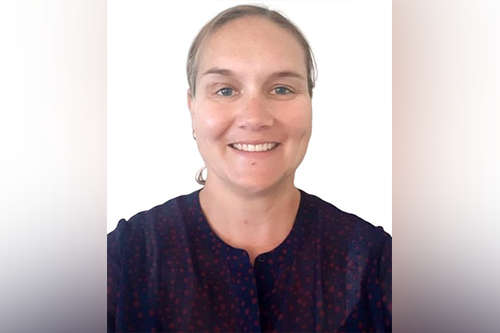 In August last year, Samantha Rangaiya, deputy principal at Briar Road Public School, which was recognised as a finalist for Best Student Wellbeing Program at the 2019 Australian Education Awards.
Rangaiya is an advocate for students from diverse backgrounds and believes in the school's vision, 'Children first and foremost.'
She particularly prides herself on building authentic and genuine relationships with students and community members to ensure students are engaged and are achieving the best outcomes that they can.
In April, Rangaiya will be one of the speakers at the 2020 Educator Leaders' Summit in Sydney where Australia's top educators will discuss their strategies in the fields of student wellbeing, professional development and innovation in teaching and learning.
Below, The Educator speaks to Rangaiya about her talk at the upcoming Summit, what makes an effective wellbeing program and what kind of year she expects 2020 to be for her school.
TE: Can you tell us what you will be speaking about at the Educator Leaders' Summit and why it is so important?
SR: I will be speaking about many of the wellbeing programs that we have at our school, in particular the Sista Girls program. The Sista Girls program is a program that was developed to support the growing needs of young girls within our school community. The students were identified as being great candidates due to many different reasons. The reasons vary from girls needing some time away from home, girls that need extra support learning about personal hygiene and social skills, to girls who may have several children in the family and could do with time away from home.
TE: In your view, what makes an effective wellbeing program?
SR: An effective wellbeing program is one that is driven with a purpose and a vision. I believe that for any program to be successful it needs to be led from the top down, not necessarily the executive staff but the person who is running the program and there needs to be buy in for all involved. The programs need to impact directly on students themselves, not just their learning but the whole child. The program needs to reflect the needs of the school community and have a clear understanding of what successful outcomes look like.
TE: What kind of year do you expect 2020 to be for your school, and how do you intend to build on its success to maintain great results in the year ahead?
SR: I think that 2020 will be an amazing year because programs that we have started have a solid foundation and we will build upon them to make them even more successful. In order to maintain results, I believe that it is really important to reflect on what made the program successful and use that reflection to identify where to take it next. Sustainability is also important so ensuring that staff and community continue to have by in is a must as well as successfully sourcing funding to ensure the programs can continue and be strengthened.
The 2020 Educator Leaders' Summit will be held on 7 April at the Amora Jamison Hotel in Sydney. The one-day event will hear real-life stories and strategies from the winners of the Australian Education Awards, including the Principals of the Year.
Completing the Educator Leaders Summit will contribute 6 hours of NSW Education Standards Authority (NESA) registered PD addressing 6.2.2 from the Australian Professional Standards for teachers towards maintaining proficient Teacher Accreditation in NSW.