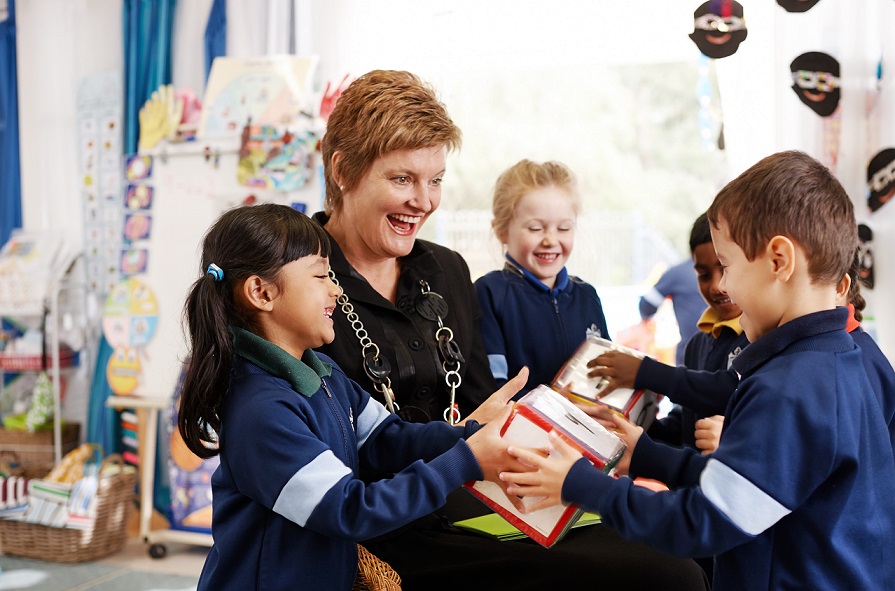 For any school, having a clear sense of direction and purpose is fundamental to achieving its student success objectives and organisational goals. Above all else, this forms the basis of a school's all-important strategic plan.
In ordinary times, this can be a daunting task. In Australia, there are more than 10,000 schools, each with their own mission statements, vying for student enrolments in an increasingly competitive market.
Throw the chaotic events of 2020 into the mix and it's easy to see why setting out, and keeping to, a strategic plan has been like pulling hair for thousands of Australian schools.
However, some schools have demonstrated that even in times of massive upheaval and uncertainty, it's possible to stay the course and navigate unchartered waters, however choppy.
On 26 November, All Saints' College, located in Western Australia, won Best School Strategic Plan at the Australian Education Awards 2020 for its 'Benang' plan, which continues to build the College's place as "a world-class provider of a contemporary education in a caring and supportive community".
Below, The Educator speaks to the school's principal, Belinda Provis, to find out more about Benang, how staff remained focused during the most challenging periods of COVID-19 and opportunities for educational improvement in 2021.
TE: Congratulations on All Saints' College winning the award for Best School Strategic Plan! Can you tell our readers about the College's 'Benang' Strategic Plan?
Benang (Noongar for 'tomorrow') aims to ensure the College remains a leader in all facets of a world-class education, uniting our community – giving alignment and guidance – while accommodating the critical need for flexibility and agility in these dynamic times. The result of close consultation with all community members, the Plan comprises five goals, under which sit 15 objectives. Benang is committed to respectfully honouring the past – our first nations people and all those who have contributed to the life of our College over the decades – whilst ensuring a contemporary education that blends the knowledge and skills of academic disciplines with a focus on developing future-focused capabilities, an increased focus on student agency and entrepreneurial learning with its emphasis on real-world problem-posing and problem-solving.
TE: How did the College manage to successfully 'stay the course' of its Strategic Plan during what was perhaps the most disruptive year in living memory?
We continuously remind our community that today is uncharted territory and that we are the 'pioneers' of today – after all, today has never occurred before in the 4.5 billion years of earth's existence! To guide us as staff pioneers in this uncharted territory, therefore, we regularly ask ourselves: What would I do, what would I want, if this were my child? And for our student pioneers, our question (and answer) are: What will I do when I don't know what to do? Ask ERIC! ERIC is the acronym of the College's values of empathy, respect, integrity and courage. And I don't know how many times we reminded one another, this year, to "flip the challenge over to find the opportunity"! These frameworks help us all focus on what is most important and realise our strategic plan, especially in this most disrupted year.
TE: Can you tell us some of the strategies you've used as a school leader to maintain focus and wellbeing under pressure whilst simultaneously ensuring that of your staff and students?
We have been building over recent years at ASC a culture that is excited by - rather than fearful of - our VUCA (volatile, uncertain, complex and ambiguous) world, and so 2020 has provided lots of opportunity to be very excited! An optimistic mindset and a commitment to "choosing joy" help enormously, regardless of our age and role, and those approaches are underpinned by the belief that within every challenge is an opportunity. Such a foundation stone means that we are truly excited by the challenges that confront us, finding within those obstacles new way of doing things, innovations. Was it Plato who said words to the effect that, "Necessity is the mother of invention"?
TE: This year has delivered some important learnings to say the least. What have been the most important learnings for you as a school leader, and what opportunities do you see for educational improvement in the year ahead in the context of these learnings?
Once school life was back to a 'new normal', we conducted a review of our at-home learning experience to determine what needed improving and to ensure that what worked well was not lost. A number of our practices are changing as a result of the learnings and the 'flearnings' we experienced in the midst of this pandemic. Many families expressed a new appreciation for the role that teachers play in their children's lives, as parents juggled working at home whilst facilitating online learning. Many students also commented on how they enjoyed the opportunity to learn in a blended, self-paced environment, whilst also having the space to delve deeper into certain subject areas. Many relished the increased autonomy that online learning gave, whilst at the same time learning how resilient they can be, and realizing how much their support of others truly means. Truly empowering. Further, a school-wide theme we had developed for this year – before we had even heard of COVID-19 – focused on the importance of embracing vulnerability, and this could not have been more fortuitous. Encouraging each other to embrace our vulnerability - to see it as a strength rather than a weakness - and 'to show up when the outcome is not certain', to paraphrase Brene Brown, has been a valuable lived experience for us all…an important life skill for all community members.