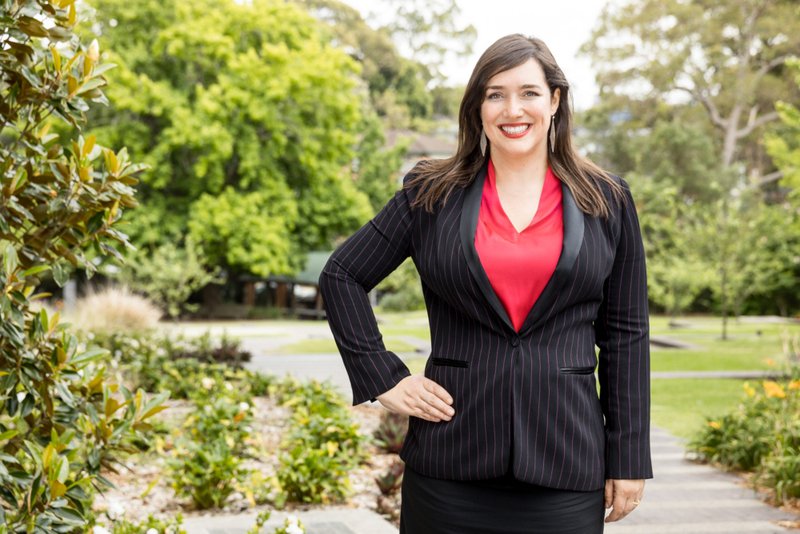 In November 2019, The Educator's fifth annual Innovative Schools list revealed the schools at the cutting edge of change and innovation.
The inspirational programs and initiatives showcased in the report proved that quality teaching is truly alive and well in Australia's classrooms.
One of the schools recognised for leading the way in innovation and educational excellence was Ravenswood School for Girls, a Uniting Church, Kindergarten to Year 12 Day and Boarding school based in Gordon on Sydney's upper north shore.
The school is considered an educational pioneer across a variety of domains, with a particularly ground-breaking approach in the areas of Positive Education and STEM, including a leading-edge program that combines the two in dynamic and engaging ways.
Despite the challenges brought on by COVID-19, the school is expecting a successful year. In May, Ravenswood opened its new Senior Learning Centre, coinciding with the return to school of Year 12 girls for face-to-face teaching, after weeks of learning online.
Below, The Educator speaks to principal Anne Johnstone about how the new Centre and how the school is building on its success amid today's profound challenges to make 2020 a year to remember for all the right reasons.
TE: Congratulations on your school being named one of The Educator's Innovative Schools for 2019! As the school's Principal, to what do you attribute this success?
AJ: I truly believe the old adage that a school can't rise above its common room and in this case, we have the most exceptional staff who go above and beyond and who are so passionate about not only staying on the forefront of teaching and learning but also developing their own passions and interests to be able to contribute to the school community.
We ensure that our staff enjoy the possibility to further increase their skills through the Ravenswood Institute and its Fellowship Program, which gives them the opportunity to immerse themselves in areas of interest, by taking blocks of study. Examples include staff members who have attended the Massachusetts Institute of Technology (MIT) to develop their STEM teaching or Stanford University to learn to make mathematics accessible to students of a wide range of ages and abilities.
Our staff work purposefully towards the innovation of Ravenswood, including contributing to a sense of collegiality and sharing in our culture - they make sure they bring back their knowledge and spread it widely. We all have a sense of 'living' and contributing together and I think that really makes a difference.
TE: In your view, how does one drive true innovation at a school's leadership level?
AJ: It is about living it - being passionately committed to taking an evidence-based approach; understanding the latest innovations in a variety of fields and how they might relate to our work here, making connections and keeping ideas fresh.
It is also really important to lead by example and certainly I am grateful to not only have achieved a Master in Positive Psychology during my time as Principal of Ravenswood but now to be part-way through a PhD in education.
My commitment to graduate education is shared by our staff, several of whom achieved a Master of Educational Leadership this year. Other Ravenswood teaching staff are authoring books or are sought-after professional speakers.
You've been recognised for your pioneering work in Positive Education. How is the school's work in this area having an impact across the teaching and learning landscape?
AJ: Our leadership of Positive Education has definitely been defined by what goes on at that cultural level - it is a part of the air we breathe. We are passionate about helping girls fulfil their potential and flourish but we do not only do that - we also look at Positive Education as a scientifically validated framework for wellbeing, that enables all staff, including support staff, to fulfil their potential and flourish. It is a whole community approach, we look at the full ecosystem around Positive Educational. We create a wonderful culture – what we call the Ravo Ripple Effect.
Positive Education is not something that has been tacked on to the school - it does permeate everything - but it also aligns very strongly with who we have been as a school since 1901. The Ravenswood school motto is Semper ad meliora - Always towards better things. It is a motto that speaks to hope, it speaks to resilience and perseverance, even in the face of adversity and setbacks, because it is not about the circumstances we face but how we respond to them and our willingness to continue to pursue pathways to improvement, pathways of possibility and further development.
When I arrived at Ravenswood, I also had the opportunity on my first day as Principal, to conduct an Appreciative Enquiry Summit, where staff were able to share with me how they believed the hallmarks of Positive Education were already a part of the school's history and approach. We were able to capitalise on that positive core from the very beginning – it was authentically built.
Positive Education aligns not only with the School's Guiding Principles - Excellence, Courage, Respect, Compassion and Optimism but also connects strongly with our Christian foundations, which are about showing care and love for one another, as well as our social justice commitment as a Uniting Church school, to help students not only reach their potential and flourish but also to lead meaningful lives of purpose.
TE: What are some of the most exciting programs and initiatives that Ravenswood School for Girls will be introducing for students and staff in 2020?
AJ: This year has seen a great deal of innovation at Ravenswood, as at it has at most schools, because of the necessary pivot to online learning and the continuity of education beyond the school campus during Australia's lockdown.
And so we have seen a wonderful birth of creativity and ingenuity, borne out of necessity and some outstanding adaptations of pedagogical approaches in the online environment.
While a number of our planned programs have had to go into obeyance, due to risk assessments and physical distancing requirements, we are nevertheless pursuing some really innovative new approaches to enrich the learning experience of our girls this year.
During the first half of the year, the focus was very much on finding ways to use technology to ensure everyone in the community continued to feel connected despite the physical separation created by the Government-imposed lockdown. The emphasis was very much on empowering the students to instigate their own initiatives that could bring us together. Some examples are the Prefects' T-Day campaign, which asked students to participate in a range of activities online (together but at home), we also launched the Ravo Couch Choir, held Friday Family Film Nights. When we got back to school, the Prefects organised Spirit Week – a range of fun activities for students before and after school as well as during morning tea and lunch, to help the girls to re-connect with each other and the joys of school.