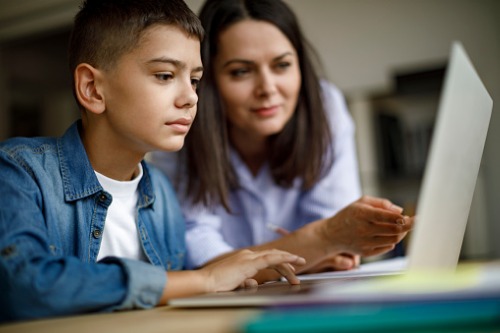 With or without the Gonski 2.0, schools have already been implementing changes in how they teach their students, usually to hone new skills or to simply boost learning outcomes by leveraging existing skills in innovative ways.
The Gonski panel's report, however, recommended that the entire Australian Curriculum should be revised, and should "embed a focus on individual student achievement", provided that the student still achieves at least a year's growth in every academic year.
The report also added that in the next five years the structure of the country's education system should "present the learning areas and general capabilities as learning progression."
The proposal
It recommended that both content and skills across every area of the curriculum should be broken down and sequenced into progression levels. This way, students can learn at their own pace and in a more personalised way.
"Teaching curriculum based on year or age levels rather than levels of progress leaves some students behind and fails to extend others, limiting the opportunity to maximise learning growth for all students," a finding in the report read.
To track their progress, students will be individually using online assessment tools to test the skills they have learned before moving on to the next level.
Among all topics, the report said the implementation of learning progressions or literacy and numeracy should be prioritised in the early years to make sure that students before the age of eight have strong core foundations for learning.
But will it work?
It will most likely turn students into "automatons", Alan Reid, a professor emeritus of Education at the University of South Australia recently wrote in an article published in The Conversation.
Professor Reid's piece is an excerpt of his book "Changing Australian Education: How policy is taking us backwards and what can be done about it", which is now available for purchase.
In his book, Professor Reid likens Gonski's recommendations to direct instruction, a rigid learning model used in the US throughout the 1960s. Likewise, the use of online assessment still ensures that the students are still under the standardised measurement of progression.
In a 2014 article published in the Australian Association for Research in Education, Emeritus Professor Allan Luke from the Queensland University of Technology, said that direct instruction will also hurt teachers as it de-skills and removes their professional capacity to change the pace in instruction to suit their students' needs.
"Creativity and critical thinking are stifled as students are steered down an already determined path. And teachers are increasingly excluded from the process, as planning and decision-making is done by algorithm," Professor Reid said.
"The result is a narrow and highly individualised learning experience that is unlikely to prepare students adequately for the challenges of the 21st century."
Professor Reid suggested that if Australia seeks to perfect personalised learning, it should focus on developing the students' "love and passion for learning", instead of turning learning into a checklist.