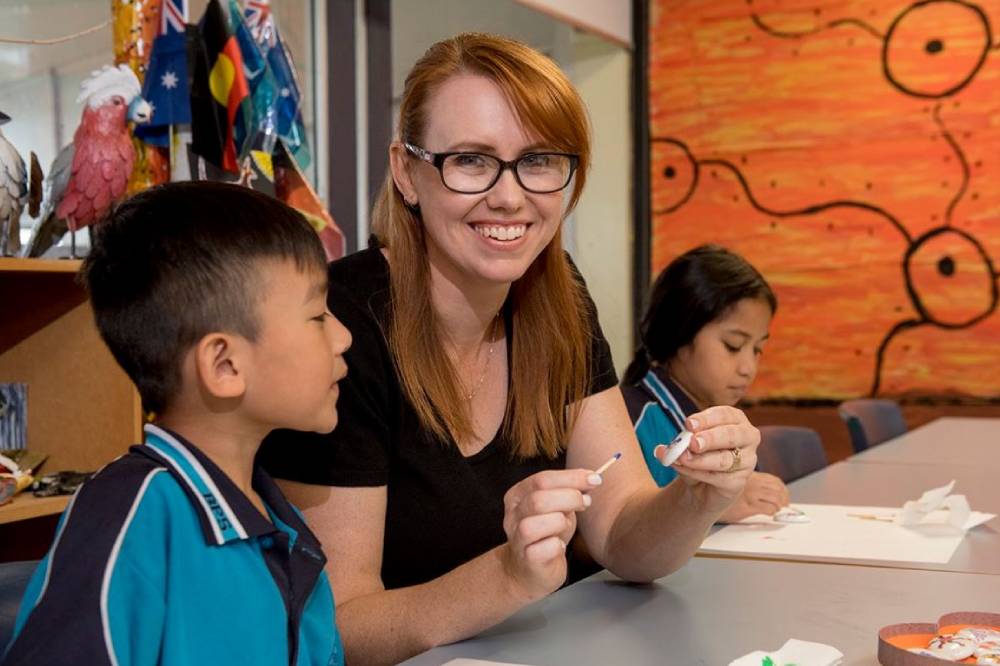 On Friday last week, Sydney teacher Rebecca West received some potentially life-changing news.
She was notified that she had been selected from more than 8,000 nominations and applications from 121 countries to be among the top 10 finalists for the prestigious Global Teacher Prize, putting her in the running to win USD$1m.
West, who is the deputy principal Instructional Leader at Bonnyrigg Public School, has 22 years of experience behind her, but her work is by no means done yet.
Throughout her career in education, West has been improving learning – and life – outcomes for disadvantaged children.
In her K-6 school in Sydney's southwest, she has been using a range of innovative approaches to learning that have produced some impressive results among students, many of whom come from low socio-economic backgrounds, including refugees, those fleeing domestic violence and families traumatised through separation.
For West, this noble work has a very personal dimension. West not only has a sister who was later diagnosed as having aural dyslexia – she also has two children of her own on the autism spectrum.
In an interview with The Educator, West said her educational philosophy is grounded in the notion that educators can help young people become the best version of themselves.
"I believe that every child has potential, and it is our responsibility, as teachers, to help them achieve their personal best," West told The Educator.
"I incorporate this into my teaching by establishing a growth mindset for students where individual goals are a core focus in teaching and learning."
West said this has been successful in her work with teachers as they collaborate to identify specific needs of all students, ensuring every student achieves growth in their learning.
NSW Education Minister, Sarah Mitchell, said West's nomination is heartening to see after such a challenging and disruptive year.
"As a teacher and mentor, she is a role model to students and colleagues alike and is a prime example of the drive and passion being exhibited amongst the 90,000-plus teachers in NSW," Minister Mitchell said.
NSW Department of Education Secretary, Georgina Harrisson, said the acknowledgment was "a win for NSW and Australia".
"The NSW Department of Education is one of the largest providers of public education in the world – and teachers like Rebecca deserve recognition for lifting results and putting students on a positive path for the future," Harrisson said.
"The commitment to delivering the highest standards of learning, regardless of location or circumstance, is what public education is all about."
West said that if she is fortunate enough to win the prize, which will be announced in Paris in November, her focus will be on
"I will dedicate the winnings to enhance creative and innovative programs for students and creating quality professional learning opportunities for teachers, so we can continue to learn together."