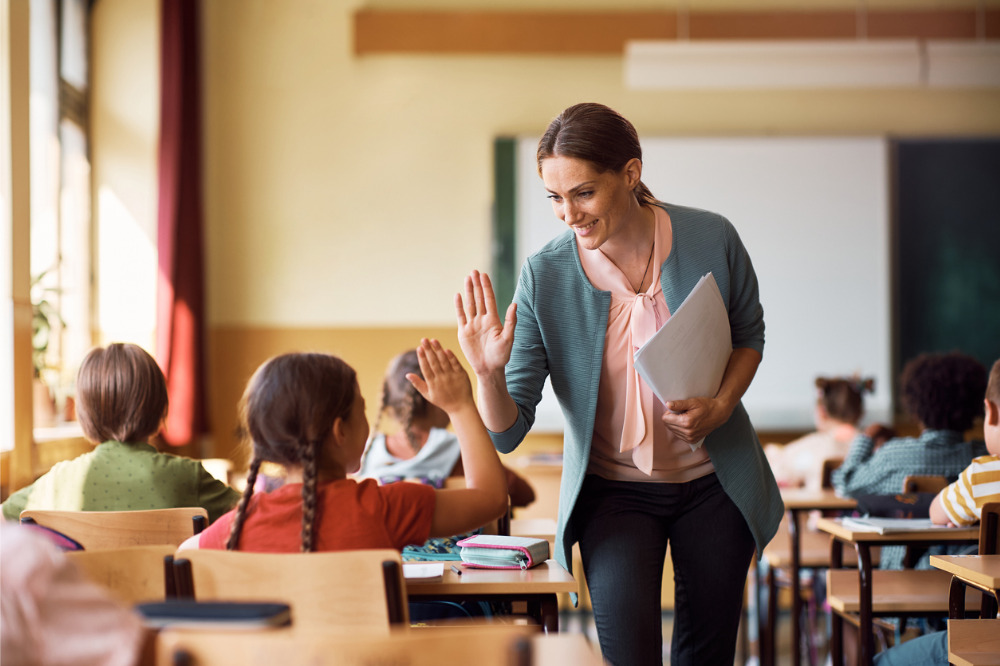 As Term 1 begins, teachers are increasingly looking for new approaches in the classroom that could be more effective than those they tried previously.
In a recent interview with The Educator, Dr Jenny Donovan, CEO of the Australian Education Research Organisation said while teachers want to use evidence in their teaching practice, they work under significant time pressures .
"We know that, where schools create a culture of evidence use, the use of effective teaching practices increases. This year, I'd love for school leaders to enable teachers to set aside dedicated time for discussing evidence that could improve their practice," Donovan told The Educator.
"Teachers need to have a chance to practise new approaches and have access to coaching to help them build confidence and improve."
Associate Professor Katherine Main is a lecturer and program leader in the School of Education and Professional Studies, Griffith University whose current research focuses on exploring the influences of staff and student wellbeing and programs that develop learning engagement.
She has worked nationally and internationally with school teams, building their capacity to develop and implement context-specific wellbeing programs.
"Teachers need focused professional development and increased support within their classrooms," Associate Professor Main told The Educator.
"As leaders of professional learning, principals need to position wellbeing programs and initiatives as an imperative that shapes their school improvement agenda and not reduce staff and student wellbeing to a metric or targeted outcome."
Associate Professor Main said although teachers recognise the importance of student wellbeing, they report a lack of confidence and understanding around 'how' to support students without it being another 'thing' to do in an already crowded curriculum.
"This creates an implementation gap between knowledge and implementation of student and staff wellbeing practices in the field," she said.
"Professional development for school leaders and teachers around wellbeing need to be offered, not as a once-off, but on an ongoing basis."
Main said she believes three key guidelines can better support the successful implementation of any wellbeing program in a classroom or school.
"Firstly, support should be targeted to the school community, that is, the support or professional development should be targeted to the current needs of the school, be evidence-based, and be contextualised for individuals so that teachers can be proactive rather than reactive to students' wellbeing needs," she said.
Secondly, Associate Professor Main said the professional development should focus on developing teachers' capacity, such as confidence and competence, to deliver well-being programs.
"Thirdly, if wellbeing matters, wellbeing frameworks and ways of measuring aspects of wellbeing within their school context for both staff and students are an imperative."