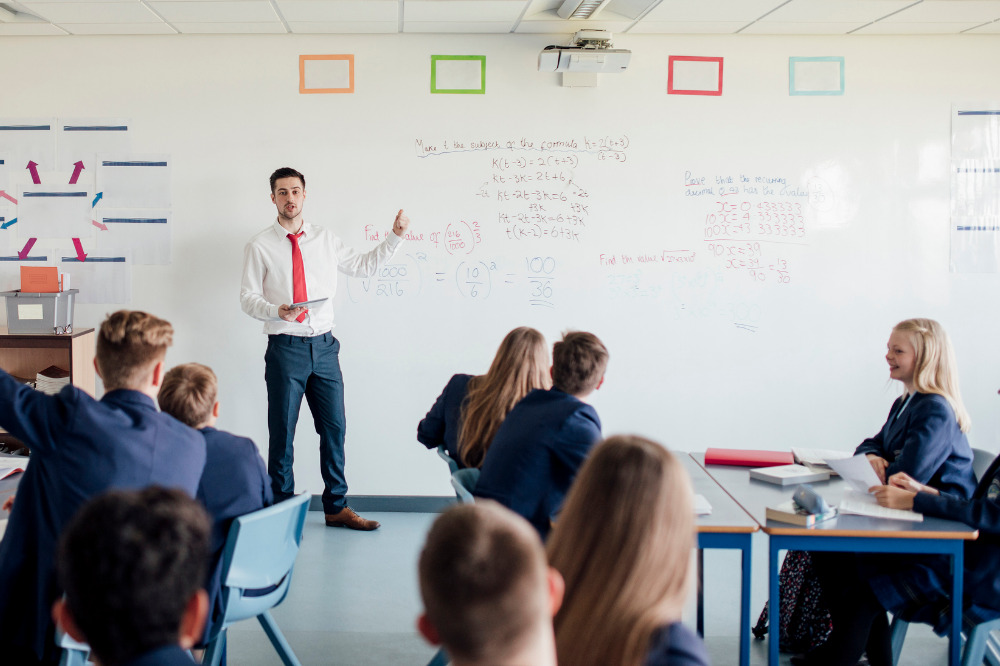 Earlier this week, Labor pledged to pay students who get an ATAR of 80 or over up to $12,000 a year if they decide to study an education degree as part of its plan to attract more people into the role of teaching.
The plan, announced by Shadow Education Minister Tanya Plibersek, would see high-achieving students who choose to study an education degree given $10,000 a year for the length of the course, or $12,000 if they commit to teaching in a regional area.
A similar program in the UK has shown a 2.9% increase in applications to study education and teaching for every 1,000 pounds ($1,743) in payments.
"One of the most important things we can do to stop the slide in students results and boost student results is to lift teaching standards," Plibersek said.
"If we want a better future in Australia, we need a smart, skilled workforce so we can compete for jobs and growth with our neighbours."
However, while a higher salary is something many teachers have been asking for, it is not at the top of the list when it comes to what they feel they need to stay in the job.
Hugh Gundlach is a Lecturer in Education at The University of Melbourne. He, along with his colleague Gavin Slemp, spent the past four years working on a meta-analysis of research on this topic.
Gundlach and Slemp analysed over 70 factors in global data on teacher retention and turnover over the past 40 years, involving more than 3 million participants in total. They also surveyed more than 1,000 Australian current and former teachers about their career decisions.
They found that the most-researched factors in teacher retention and turnover are job satisfaction, school leadership and teacher salary. The survey shows major attractions to teaching include a passion for learning; working with young people; contributing to society; job security; and salary.
But are these factors the same as the factors that keep teachers in the profession?
Gundlach and Slemp statistically combined the results of 186 similar but independent studies to obtain an overall estimate of an association between a factor and teachers' decision to stay or leave the profession.
"Our meta-analysis showed salary has the third-strongest association with teacher retention. It came behind teachers' self-reported commitment to the profession and self-reported job satisfaction," Gundlach and Slemp wrote in The Conversation.
"In our survey, salary ranked fourth for reasons teachers stay in the profession. The first three reasons were positive student relationships, positive collegiate relationships and secure employment."
One teacher with 12 years' experience reflected: "The most significant factor I have perceived in keeping teachers in our profession is their personal passion. Teachers are not materially motivated, there are no big dollars here. Good schools then necessarily rely on passion to outweigh these priorities in retaining and developing excellent teachers."
Another teacher with 18 years' experience said: "The thing that has kept me in teaching is the students I teach, the relationships I have with them, and the sense that I am contributing to making their lives better in some way."
"When surveyed about why teachers leave, salary did not feature in the top ten reasons," Gundlach and Slemp wrote.
"A loss of passion for teaching, stress and burnout, struggling to cope with their roles and a lack of connection with students were the most common reasons."
A recent report by AITSL shows that one in four teachers will leave the profession ahead of retirement with more than half of those planning to do so in under ten years.
The research suggests the main reason for this is workload and ability to cope. Nine in 10 teachers planning to leave the industry cited reasons related to this.
"While the $25.3 billion funding for schools in 2022 is at an all-time high, the focus falls short on how we're attracting and retaining teachers," PeopleBench founder and CEO Fleur Johnston told The Educator.
"After all, no high-tech classroom can replace the workforce."
Johnston said it is going to take more than a pay rise to fix the alarming levels of teacher burnout and overwork that are exacerbating supply issues.
"We need action that addresses the increasing challenges of teacher wellbeing and resilience by engaging our teachers in the redesign in their role to shape jobs of the future, and better reflect changing service delivery such as the rise in online and hybrid delivery of learning," she said.
"We need a long-term plan focused on the complete hire-to-retire lifecycle in school systems."