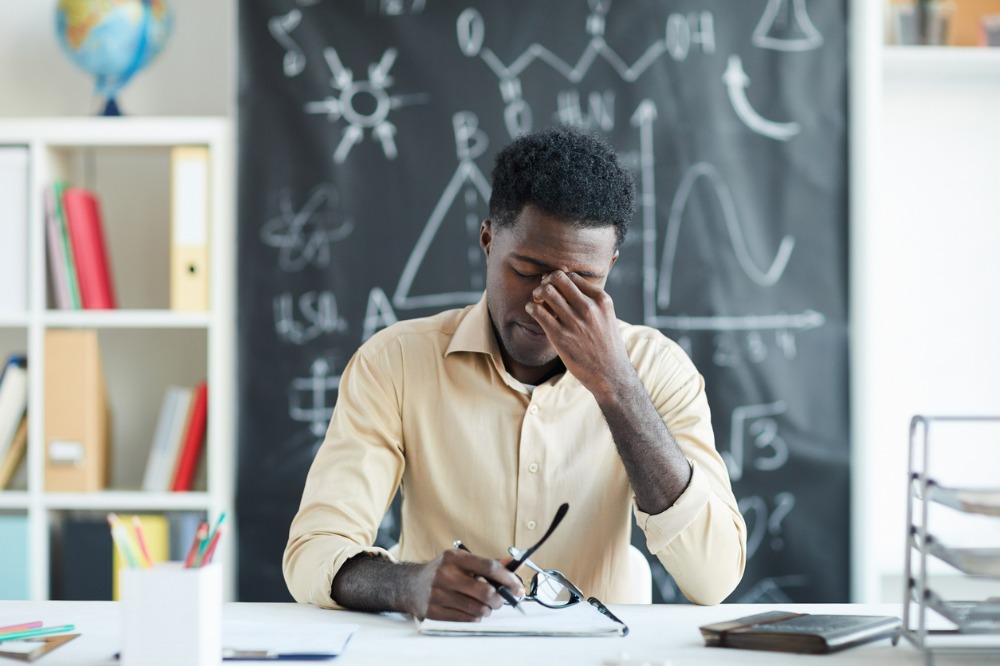 On Monday, the NSW Government increased the wage cap from 2.5 to 3.0 per cent for more than 400,000 government employees, including teachers, nurses, police, prison officers, cleaners, health staff and public servants.
Public service employees had been calling for a wage rise in line with the rising costs associated with inflation, which RBA Governor Phillip Lowe warned has "increased significantly".
However, the NSW Teachers Federation slammed the wage gap increase for teachers as "not good enough", saying it actually equated to a real wage cut, not a pay rise.
"[Premier Dominic Perrottet's] announcement adds insult to injury. It does nothing to address the teacher shortage crisis facing NSW public schools," said NSW Teachers Federation president Angelo Gavrielatos said.
"Teachers are already experiencing a real wage cut with inflation running at 5.1 per cent in March 2022. This is despite the Premier's calls to not have front-line workers' pay fall behind."
According to the NSW Government's own internal secret briefings, teacher pay has been falling relative to pay in other professions since the late 1980s, making it harder to attract and retain new teachers into the role.
Gavrielatos warned that together with "unsustainable, crippling workloads", this has resulted in a teacher shortage.
"With fewer people choosing teaching as a career, a dramatic increase in teachers leaving the profession and a significant increase in student enrolment, this crisis will get much worse. We can't sit back and watch students being denied their education and their future," Gavrielatos said.
"If we don't pay teachers what they deserve, we won't attract the teachers we need."
Professor John Buchanan from the University of Sydney's Business School has been calling for a minimum of a 10-15% increase in teachers' wages, which he said would enable them to be competitive in the Australian labour market.
"Compared to nearly all other professionals in Australia experienced teachers are paid significantly less than experienced lawyers, doctors, engineers and ICT professionals," Buchanan told The Educator.
"Increasing pay is usually regarded as an 'essential ingredient' in any serious policy package devised to attract and retain labour".
While most teachers would certainly not baulk at a 10-15% pay rise, research suggests remuneration doesn't sit particularly high on the list of why teachers stay in, or leave, the profession.
A recent nationwide survey of 2,444 primary and secondary teachers by Monash University found that the three main areas cited as being the reason that teachers were looking to change jobs were workload pressure, burnout and wellbeing related issues.
Among teachers who intended to leave the profession, a significant 62% referred to workload pressures and their impact on health, wellbeing and other aspects of respondents' non-working lives.
The respondents in the University's survey were asked what could be done to support them in their work and they, not surprisingly, suggested that actions to reduce their workload were needed.
Dr Fiona Longmuir, an educational leadership lecturer at Monash University's School of Education, led the study. She says examples of their suggestions included 'decluttering' the curriculum and reducing class sizes specifically so that the administrative burden would be reduced.
"Teachers also suggested that schools need more support to address social issues so that this emotionally intense work is not left solely to teachers," Dr Longmuir told The Educator.
"They also hoped that the media and policy makers would more regularly reflect the complexity of teaching work so that respect, trust and appreciation for Australian teachers might be enhanced."