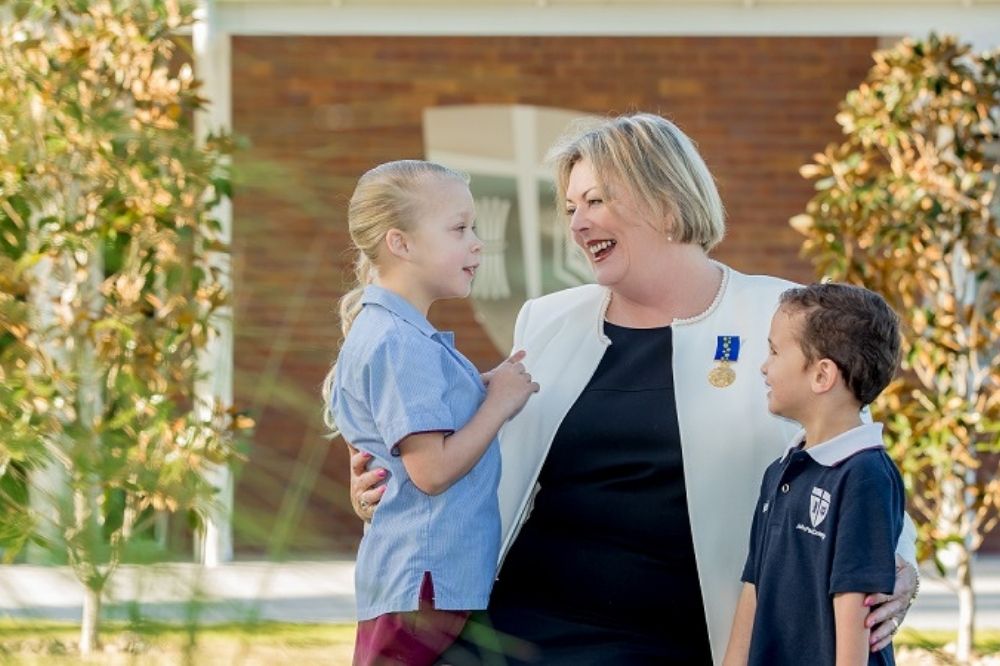 John Paul College principal Karen Spiller has announced her intention to retire after more than 40 years in education.
John Paul College Board Chair, Dominic Taylor, said Spiller would retire at the end of December 2022 after a distinguished career, including 23 years as a principal at two schools and a number of leadership roles for significant national and state educational bodies.
"Karen Spiller is a world-class principal in the Australian education sector who has served as principal of John Paul College since 2018, and we are very proud of her significant contribution during her tenure," Taylor said.
"Since Karen was appointed principal of John Paul College, she has successfully led the improvement of academic outcomes for our students, navigated our College through the transition into ATAR and also led JPC through the evolving challenges of COVID-19."
Taylor said that while the Board of Directors is disappointed that Spiller has decided not to extend her tenure as principal beyond the end of her 5-year contract, her decision to retire has the Board's full support.
"We wish her all the best with her plans to spend more time with her family, and look forward to celebrating the College's 40th anniversary during 2022, as well as Karen's contribution to both our College and the sector over the past 40 years."
A highly regarded leader in the education sector, Spiller's achievements include a Medal of the Order of Australia for her service to women and education as part of the Queen's Birthday 2017 Honours List. In 2019, Karen was also awarded the prestigious national Nganakarrawa award presented by ACEL for Excellence in Educational Administration.
Spiller said she was looking forward to spending more time with her family once she retired while also continuing to contribute to the education sector through her membership on the QUT Council.
"It's an honour and a privilege to lead John Paul College, and I am pleased with what we have achieved, including our great ATAR success in 2021 that continues to build on our strong NAPLAN results since 2018," she said.
"I love being a principal and have been blessed to lead two outstanding schools, and work with and learn from staff and students in these, however after 23 years as a principal, and even more in senior leadership roles in schools, I believe the time has come for me to give back to my family, including my three children and their children. I want to be present for my three beautiful grandchildren, who are all under the age of three and to have the flexibility to visit my son who lives abroad."
Recruitment for a new principal will commence shortly.