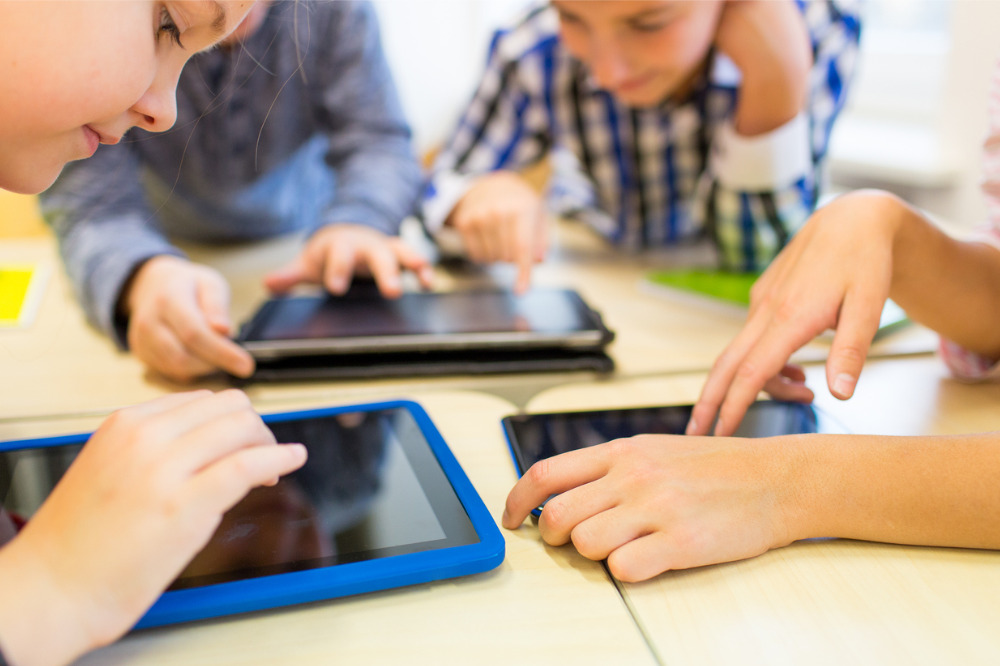 A world-first study aims to give schools and education policymakers key insights into the impact of ed-tech on young people and their learning.
The longitudinal study by the Australian Research Council's (ARC) 'Centre of Excellence for the Digital Child' brings together national and international experts and partners to investigate children's digital experiences.
Australian screentime guidelines and stats suggest only 17–23% of pre-schoolers and 15% of 5–12-year-olds actually meet screentime guidelines.
A recent study of 4,013 children identified several categories of screentime – social, educational, passive, interactive and other – in a 2019 paper. According to the study, the type of screentime determines whether it has a positive or negative impact.
ARC Centre Director, Professor Susan Danby, said it became obvious that more exploration was needed to understand how children, families, educators, and health professionals engage with digital technologies across diverse settings, which could inform support for – and with – children during this exciting and challenging time of technology use.
"The longitudinal study by ARC is the first study in the world to investigate children's digital engagement at a population level," Professor Danby told The Educator.
"Recent federal research indicates that excessive screentime has negative effects on health and behavioural outcomes of young children overall; however, increased screentime as a result of the pandemic and remote learning has not affected children's literacy levels, as NAPLAN results suggest."
Professor Danby said the study documents and tracks patterns of digital engagement of more than 3,000 Australian families and their children from birth to seven years of age to provide a "holistic and multidisciplinary" view of children's experiences and the impact of digital technologies.
"This allows Australian principals to make executive, strategic and well-informed decisions on screentime for students, as it relates to schoolwork and curricula."
Partnering with the ARC Centre for the study is Story Box Library, a literacy resource used by nearly 1,400 schools nationwide. The company's leadership team has been in discussions with ARC since 2022 with regards to the research the Centre has been conducting.
In response to teacher demand, Story Box Library are launching Story Tools, a brand-new digital literacy resource, exclusively for primary school educators that features 12 high-profile creators, authors and illustrators in video tutorials, engaging even reluctant readers and reserved learners, to create stories by mastering the mechanics of storytelling.
"As an innovative leader in the ed-tech space, and globally recognised experts in digital education, Story Box Library seeks to collaborate with ARC and re-affirm the importance of digital literacy, not only for children of all ages, but also for educators working with younger generations," Nicole Brownlee, founder and CEO of Story Box Library, told The Educator.
"Resources such as Story Tools will help engage children in storytelling and creativity from a young age, within a digital medium, that will inspire them to continue a lifelong love of reading and learning, as well as prepare them with the digital literacy skills they will need to succeed."