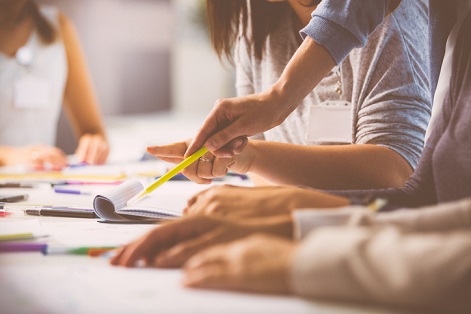 Australia has no shortage of not only excellent higher education institutions, but also educators who make a mark in whatever field they're teaching in.
In September, The Educator released its inaugural Higher Education Hot List, naming 30 professors and administrators who have demonstrated exemplary service to the higher education sector.
Among the nine professors who made the list is Alan Bain, an associate professor at Charles Sturt University's faculty of Arts and Education.
Bain, who is currently serving as the director of Charles Sturt's Smart Learning Initiative, was noted for his contribution to the University's Inclusive Education Team (IET).
Inclusive Education particularly targets the training of future educators who will work with teachers, parents, service providers and individuals with special needs.
"Professor Bain has been an asset to the School of Teacher Education since he commenced at the University in 2003, with a distinguished record in teaching, research and publication," Acting Head of the School of Teacher Education Carol Burgess said.
"His dedication and passion for education is obvious to all, and his place in the Higher Education Hot List for 2019 is both well-deserved and cause for celebration."
An extensive portfolio
Among Professor Bain's works with the IET are four doctoral theses, two books, a design software, and a number of journal publications.
Topics of his internationally-peer reviewed research works ranged from education and psychology to research-to-practice projects and how technology can affect educational institutions.
Together with his doctoral students, Professor Bain's research work yielded three successful competitive tenders: one from the Catholic Education Office – Parramatta and two from the NSW Department of Education.
Professor Bain also took part in designing or leading organisational change projects in Australia and overseas such as Brazil, Hong Kong, Thailand and USA.
Meanwhile, his work related to technology planning and software design to aid school leaders also reached educators in USA, Europe and the Asia-Pacific.
Another feather in the cap
Prior to making it into the Hot List, Professor Bain's extensive career also earned him awards such as the Australian Award for University Teaching (Office of Learning and Teaching), which the Federal Government conferred to the IET team.
The University of Western Australia also conferred the professor a Distinguished Teaching Award while Charles Sturt awarded him a Faculty Teaching Award.
"Charles Sturt University is an opportune environment for innovative research and practice, providing excellent support for many researchers who have started and forged careers in the field of education," Professor Bain said,
"I am proud to represent them in the Higher Education Hot List."