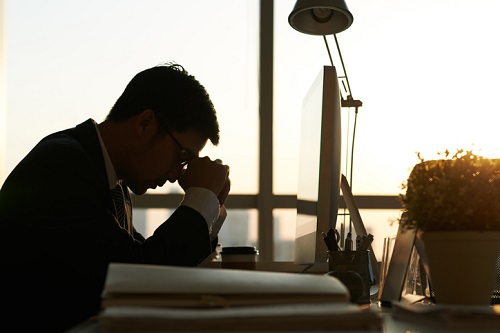 This year, the Federal Government is implementing the new performance-based funding model to incentivise universities that produce job-ready graduates.
Among the measures to assess an institution's performance are their graduate employment outcomes as well as student success.
To accomplish this, universities have been encouraging students to take up internships even if it may not be required in their degree, noting its effect to increase their likelihood to find employment upon graduation.
Students who take and complete internships are found to make better career decisions, as well as develop needed skills.
Some universities, such as the University of Canberra started offering paid internship opportunities to its arts and design students starting this year.
Some 11,196 university students are also set to take their internship or short-term studies in neighbouring countries through the New Colombo Plan's Mobility Program.
However, new research from the Queensland University of Technology (QUT) has revealed that the type of internships students go through has an effect on their future outcomes.
The issues in internship programs
Professor Paula McDonald, from the QUT Business School, said students who had gone through internship intermediaries and unpaid placements fare worse than their peers.
In her research, Professor McDonald noted that these students would often have to pay for their own expenses, especially when they decide to take their internships overseas.
In a recent UK study that Professor McDonald cited, graduates who went through unpaid internships ended up earning less 3.5 years after their graduation compared to their peers that had taken a paid internship.
This is despite the difficulty that students working internships go through, as they would be advised to seek funding from their university or the public, get a job to support themselves or get a loan just so they can get an internship.
Internship intermediaries, also known as 'brokers' promise support and oversight on what the students will be tasked to do but do not directly promise them that they will successfully get a job after their internship.
Other studies also point out there may be inequality when it comes to internship programs.
In an article published in The Conversation, University of Bath senior teaching fellow Ian Crawford and Bath Spa University senior lecturer Zhiqi Wang wrote that work-experience, especially year-long paid internships, help graduates' social mobility.
However, their research paper found that students from privileged backgrounds can easily get in while their working-class peers had to be judged based on their academic standing before they get accepted into the paid internship.
In a separate article also published in The Conversation, Western Sydney University lecturers Jessica Richards and Ryan Storr, and School of Business director of Academic Program, Hospitality, Marketing and Sport Dr Daniela Spanjaard point out unpaid internships can still get graduates a job.
However, the authors note that universities need to do a better job in equipping students for internships by integrating skills which can help them become work-ready in their courses.