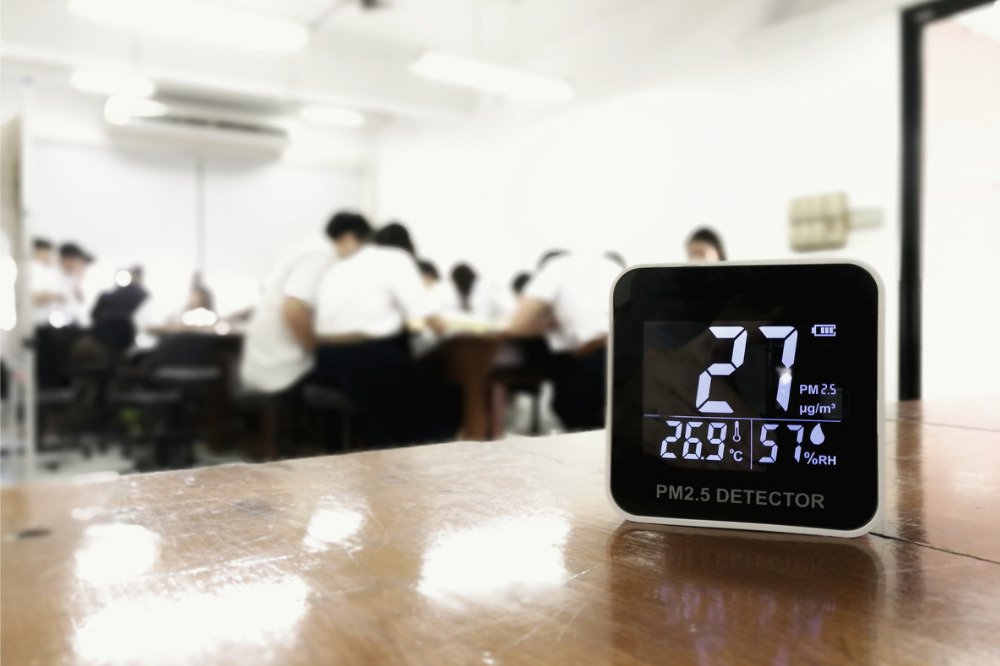 The conversation surrounding proper classroom ventilation has been at the forefront for the past two years. In April, more than 10,000 public school classrooms received natural air ventilation systems to protect staff and students from the spread of COVID-19.
However, it isn't just the virus that schools and parents should worry about. There's also the concern of local air pollution from the worsening climate change, fuelled by the bushfire crisis.
Since the 1990s, indoor air pollution has ranked among the top environmental risks to public health. Science has also proven that indoor air quality has a significant impact on a person's health and well-being and influences factors such as cognition, productivity, and fatigue.
Read next: How schools can improve indoor air quality
This is why CleanAir Schools, together with researchers from the University of New South Wales (UNSW), has developed a $1.9 million pilot program to monitor the air quality in NSW classrooms where children learn and play in. Doing so allows UNSW researchers to map air quality as part of a broader program that keeps track of the changing environment.
"Air quality has become a hot topic of conversation in recent years due to environmental factors such as the 2020 bushfires and hazard reduction burns," Donna Green, associate professor at UNSW, said in a press release. "While our pilot program shows that generally we have good air quality inside and outside schools, expanding this program will enable us to develop guidance to schools on what to do during adverse events."
The pilot program has since expanded from six partner schools to 100 that will be recipient to two air quality sensors – one for indoors and another for outdoors.
Sean Wihera, vice president of business development and partnerships at Clarity Movement, explained that the gathered data "is key to identifying the most effective policies, investments and interventions to better manage our air quality — and to building synergies with broader decarbonisation initiatives such as the Energy Transformers program."
Read more: Breathing clean air – the key to greater learning and wellbeing
From 2023, students will be able to look at the data from these air quality sensors and connect it to local and global energy and environment issues through the Energy Transformers program, a solutions-focused approach that will be rolled out as part of the upper primary curriculum.
"Energy Transformers explains the links between energy choices, climate change, air pollution and human health," Green said. "The program uses air pollution as a tangible and novel way to explain the links between these issues to students who will grow up in a vastly different world than we know today."