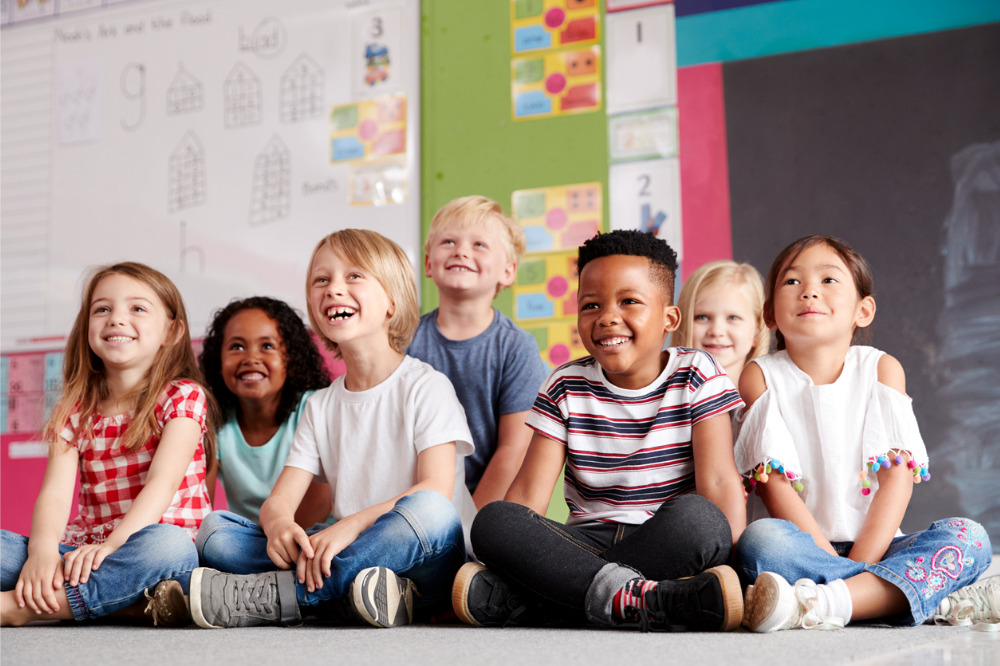 Throughout the disruption caused by the COVID-19 pandemic, the top focus for schools has been protecting the health and safety of school children and those educating them.
To this end, more than 10,000 public school classrooms across NSW have received new natural air ventilation systems to protect staff and students from the spread of Covid-19.
The move comes as new research shows Covid spread in classrooms could be cut by up to 80% with mechanical ventilation.
The study, carried out in just over 10,000 classrooms in Italy's Marche region during an outbreak of the Delta strain, found Covid infections were steeply lower in the 316 classrooms that had mechanical ventilation systems.
Brisbane-based childcare centre The Gap Cubbyhouse Montessori has created a safer, healthier and more productive learning environment for its students and staff using Internet of Things (IoT) technology.
The Gap Cubbyhouse, part of the Montessori brand, is a family-owned long day care centre that caters to children between the ages of six weeks to six years.
Once it reopened after pandemic lockdowns, the challenge for the centre's staff was that maintaining a Covid-Safe environment required the careful monitoring of indoor air quality.
With an extensive background in engineering and scientific methodology, the centre's director, Sue-Ling Lau understands the importance of providing young people with good indoor air quality. She approached Aussie companies Thinxtra and Zeplin.
"All childcare centres face the same threat of virus transmission, and by knowing the CO2 levels in a room, informed decisions can be made to minimise not just COVID-19 transmission but all airborne diseases," Lau said.
"It has been quite eye-opening to see the CO2 threshold alerts come through. We did not realise how high CO2 levels could get even in a low-density suburb like The Gap. Initially, we were getting alerts several times per day but now need less with procedures in place to increase airflow."
Lau said the centre's trigger point is 800 parts per million (ppm) – which is an acceptable level of CO2.
"Complaints of drowsiness and poor air quality start once CO2 exceeds 1000ppm. These levels were surprisingly common at our centre when we first installed the monitors."
Thinxtra CEO, Nicholas Lambrou, says "the reality is you can't properly manage what you can't measure".
"Ventilation, purification and filtration of indoor spaces are effective ways to reduce the risk of spreading airborne diseases, but without data, a lot of that happens through guesswork," Lambrou told The Educator.
"It's the assumption windows are being opened by staff consistently, and that this is effective."
Lambrou said that while handheld CO2 sensors offer spot-testing in that they capture data at a point in time, they rely on experts to be there in person to read the data.
"When you consider indoor air quality can change in minutes, and varies in different parts of a room, it's clear there's gaps in information available to schools," he said.
"That's where the Internet of Things (IoT) comes in. The 0G Network, which The Gap Montessori is leveraging, allows battery-powered CO2 sensors to transmit data in real time, with timely alerts to inform the right actions that can be taken to improve air flow, filtration or ventilation."
Lambrou said the reason IoT monitoring solutions are effective for schools and any other indoor space is because they are fast and easy to install, don't require connectivity to internal networks or technical support, and are maintenance-free for years.
"This makes them cost-effective and gives schools the reporting they need to satisfy stakeholders."
Lau said it has been "eye-opening" to see the CO2 threshold alerts come through since the technology was put in place at the centre.
"Parents have told me they feel very reassured we're doing everything we can to mitigate the spread of COVID-19 at our childcare centre, with daily deep cleaning of our facilities, weekly rapid antigen testing for staff, and now the CO2 monitors."