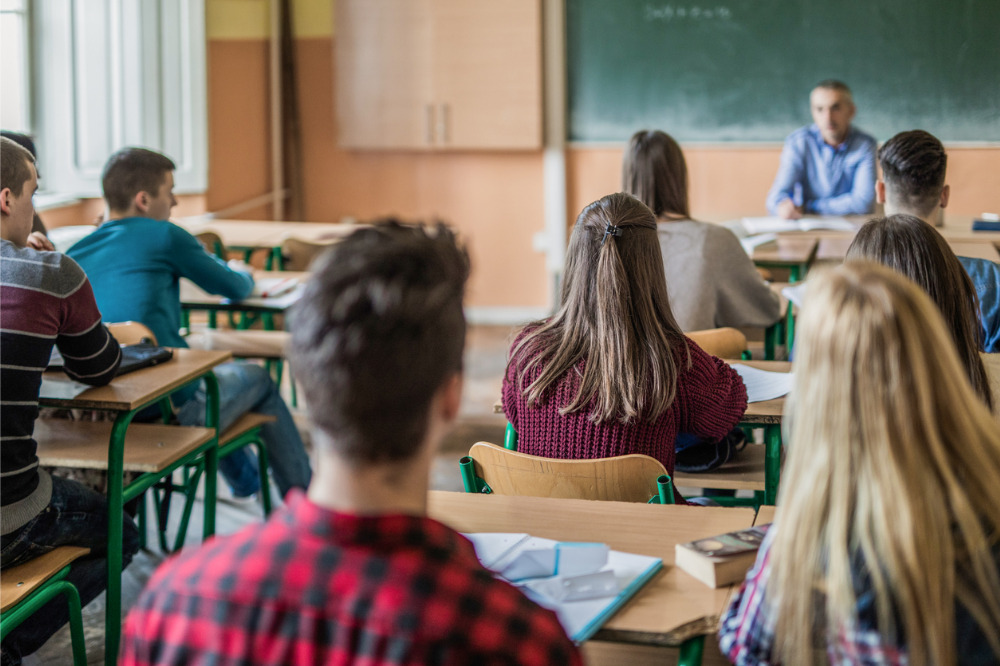 Over the past month, COVID-19 outbreaks have shut more than 320 schools across NSW and Victoria, fuelling concerns by parents and educators that classrooms are still not safe for students, despite the easing of restrictions in both states.
To mitigate the spread of the virus in educational settings, both state governments have unveiled Covid-Safe strategies for schools.
In September, Victorian Premier Dan Andrews announced the 'Three V's' – Ventilation, Vaccination and Vital COVIDSafe Steps strategy will ensure that classrooms will be safe for students and staff when schools reopen.
This term, more than 50,000 air purification devices are being rolled out to all public and low-fee Catholic schools across the state. These schools are also entitled to a grant of up to $25,000 to purchase shade sails – with $60m to create more outdoor learning spaces and make it easy for classes to be conducted outside.
In NSW, meanwhile, the government is continuing the rollout of its ventilation program with thousands of classrooms set to benefit from automatic fresh air ventilation systems.
Education Minister Sarah Mitchell said the comprehensive audit of all NSW public school learning spaces have helped make schools COVID safe and identified opportunities for permanent improvements to enhance natural ventilation.
"Schools have received a mix of temporary and permanent remediation works, and in some cases have adapted the way they use spaces as part of their COVID-19 Safety plan," Minister Mitchell said.
"Our focus now is on leveraging the insights from the audit of all our public schools to deliver permanent improvements to air quality through this investment."
Almost 2,000 learning spaces identified by the audit are set to receive permanent automatic fresh air ventilation systems to complement natural ventilation and airflow.
However, principals say there has been confusion around whether the installation of the air purifiers will have any practical benefit to classrooms. NSW Secondary Principals' Council president, Craig Petersen, said schools have been told not to install the air purifiers because they could make air quality worse if not maintained properly.
"We're not health experts and we're not engineers. If [NSW Health] is telling us they're not required and likely to cause more problems, then we'd be better off using them strategically," he told The Guardian.
"You're looking at an enormous cost of something that might not have any benefit."
There are also ongoing concerns about the health of young children as they return to school, with NSW Teachers' Federation president, Angelo Gavrielatos, pointing out that many of them remain unvaccinated at a time when the virus continues to spread in educational settings across the state.
"This continues to be a difficult time for principals and teachers with unfolding cases of COVID-19 continuing to impact on schools. The urgency associated with a vaccination program for 5- to 12-year-olds is now clear recognising vaccination along with other risk mitigating strategies are vital to the health and safety of students, teachers and their families," Gavrielatos told The Educator.