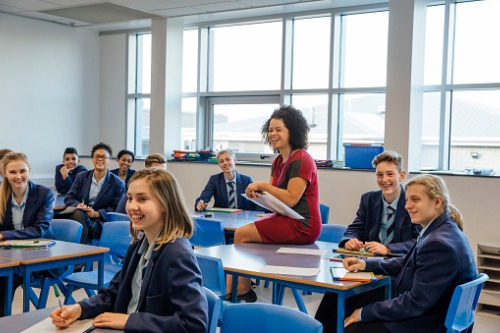 According to reports, Australia risks losing more than 4,000 additional lives to suicide in the next five years because of the COVID-19 pandemic, with more than 7,000 extra lives lost seen as a worst-case scenario.
Last year, youth mental health service Headspace said it experienced a 50% rise in referrals for young people who were admitted to a hospital emergency department because of a mental health crisis.
While many schools use infrequent surveys to measure wellbeing and engagement of their students, they aren't designed to provide measures for intervening for individual students.
At Australian Christian College (ACC) Moreton, a school well known for their anti-bullying policies and safe schooling environment, staff have implemented EI Pulse – a 60-second weekly check-in tool that is showing some promising results.
ACC Moreton's Head of Student Wellbeing, Derek Hughes said the College initially used the Educator Impact teacher professional development tool to help teachers gather data about the professional practice, as it provided a "360 perspective" on their strengths and weaknesses.
"EI approached us about some new software they were working on to help schools with collecting data on wellbeing," Hughes told The Educator.
"As I was brand new into the role of Head of Wellbeing and Student Services I was keen to accept any help I could in getting a picture of the well-being of our students and data that would help us improve that".
Hughes said that while EI Pulse collects helpful data on a range of issues that has allowed the College to implement and escalate a range of strategies and programs – particularly around social interaction and resilience in the upper primary and middle school – the most impactful piece of data is the answers to the "How are you feeling" question.
"This allows students, who might not have the words or the courage to approach an adult to simply tick a 'I need help' option on the survey," Hughes said.
"For the children who use this, the result is the adult they request contacts them within 24 hours. Usually the 'how ya doin' from that adult is enough, but occasionally deeper issues are uncovered that, otherwise, might have slipped through the net".
One student at ACC has experienced tremendous growth in their mental wellbeing thanks to the use of the app and being able to discreetly raise concerns and work directly with the school's Head of Student Wellbeing.
"I'm able to reach out and communicate with teachers, if I need help, I can do that without having to confront, because I struggle with that sometimes," the student told The Educator.
"As a result, I am getting the help I need more often than in the past".
EI CEO, Nabil Shaheen, said Pulse provides a facility for at-risk students to "reach out for help at any time, from any device".
Pulse gives principals unprecedented visibility of their students' wellbeing: both timely and comprehensive - it helps principals demonstrate to parents that their children's wellbeing is important to the school. Second, it helps at an individual student level," Shaheen told The Educator.
"Principals are able to identify students that are potentially at risk even if they are remote for lengthy periods of time. It also helps inform school-wide initiatives and react to circumstances with agility. Principals have rapid insight across all aspects of engagement and wellbeing every week".
Expanding support
EI recently began working with three universities to share its data with the aim of improving the way educational institutions improve the wellbeing of young people.
The company's co-founder and Chief Technology Officer, Dr Joe Thurbon, said there have been some key learnings from EI's ongoing partnership with ARACY for school leaders.
"We think that leaders gain a simple and comprehensive way to understand their school. By collecting data using a variation of ARACY's Common Approach leaders can rest assured that EI Pulse insights reveal a breadth of student experience," Thurbon told The Educator.
"The data collected is presented according to The Nest, which was designed by ARACY in collaboration with young people".
Thurbon said this has enabled schools to talk about these insights with students in a way that "truly resonates", leading to better engagement. Increasingly leaders are using the data to have more detailed conversations with their students, gaining sometimes surprising insights about their school and about their students.