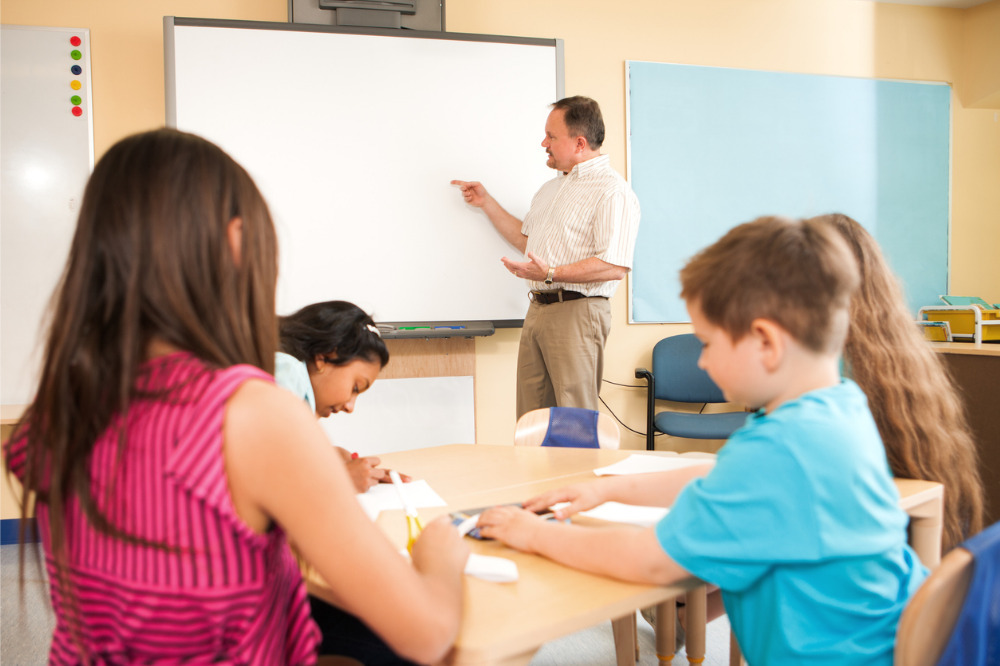 A staggering 90% of Victorian principals are gravely concerned they won't fill teacher vacancies at the start of next year, according to a new state-wide survey by the state's peak teachers' union.
The Australian Education Union (AEU) Victorian Branch survey, conducted across primary, secondary and special schools, also shows more than 80% believe it had become 'much harder' to fill staffing vacancies across all areas of the curriculum and school in the past year.
The top reasons cited by principals for teachers leaving the profession included stress/burnout (16.7%), workload (12.7%) and earlier than expected retirement (8.7%).
All secondary school principals surveyed, and 80% overall, said they had to re-advertise vacancies due to no appointments being made the first-time positions were advertised, with 98% of principals reporting that the number of applicants is fewer than they would expect.
Schools facing 'disaster'
AEU Victorian Branch president, Meredith Peace, said the Andrews government must "act boldly and immediately to address the shortage to avoid a disaster".
"Principals worrying about not having enough teachers and staff to fill classroom vacancies by next year shows just how acute the teacher shortage crisis is in reality," Peace said.
"The effects are already being felt in classrooms across the state, with a significant number of principals alarmed by the lack of applicants to fill teacher and support staff vacancies in schools."
Peace said the staffing vacancies are particularly bad in learning areas such as Generalist Primary, English, Maths and PE, adding the vacancies had reached "unprecedented" levels.
The AEU's Victorian Branch has released a ten-year plan to attract and retain teachers includes further workload reductions, retention payments for existing staff in Kindergartens, public schools and TAFE, and government-funded studentships for ITE students.
A national problem
Federal education department modelling shows the demand for high school teachers will exceed the supply of new graduate teachers by 4,100 between 2021 to 2025.
Meanwhile, a 2022 Monash University survey found only 8.5% of surveyed teachers in NSW say their workloads are manageable and only one in five think the Australian public respects them.
Earlier this month, Australia's state and federal education ministers held a roundtable meeting in Canberra. The outcome of the meeting saw Federal Education Minister, Jason Clare, task education departments with developing a 'National Teacher Workforce Plan', which will be brought back to the ministers' next meeting in December for approval.
The plan focuses on five areas: elevating" the teaching profession, improving teacher supply, strengthening teaching degrees, maximising teachers' time to teach, and a better understanding of future workforce needs.
However, there are concerns among educators and experts that the proposals will ultimately be cosmetic and not lead to any meaningful changes.
How much can Jason Clare realistically do?
Berwick Lodge Primary School principal, Henry Grossek, who has over 30 years' experience in school leadership in Victoria's public school system, worries that most of what was proposed in Canberra was "front-end work", which he says isn't real problem for attracting and retaining teachers.
"It's not just about making it easier to get into teaching – it's about creating the conditions for teachers to want to stay in the job for the long-term," Grossek told The Educator.
"Then there is the issue of the federal Minister, Jason Clare not having any major responsibility when it comes to achieving this plan. For example, the States and Territories control 80/20 funding for public schools. How will Clare engineer better pay and conditions for teachers when that is substantially outside his power?"
World-renowned education expert and Professor of Education at Southern Cross University, Pasi Sahlberg, said that while Australia has declarations and reviews to improve education, those driving these initiatives struggle to turn them from theory into practice.
"There is a real risk the new National Teacher Workforce Action Plan will just see more good intentions and little concrete action," Sahlberg said.
He says Jason Clare should attend the 2023 International Summit on the Teaching Profession, which Australia has been invited to every year since 2011 but has never attended.
"Here, education ministers and education leaders from 20 countries explore current issues in the teaching profession. Collaboration between ministers and teachers' unions is the key principle of the summit," Sahlberg said.
"Clare could attend in the 2023 summit that will be held in Washington DC. Not only to see what others do, but to learn what might be improved in governments' action plan and teacher policies. This is what all 'education nations' do. Why don't we?"