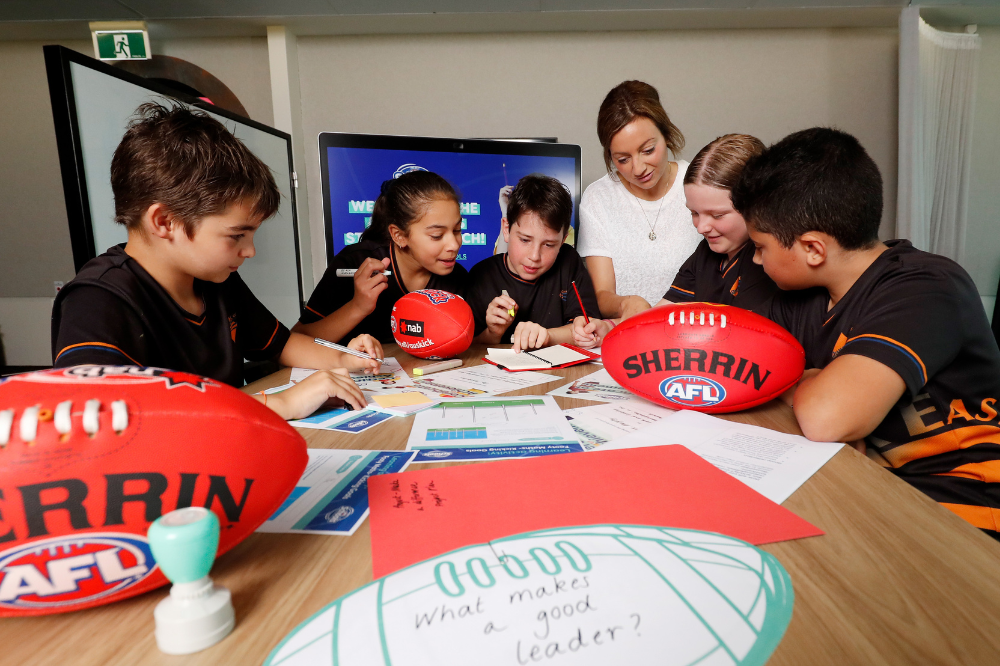 The AFL has announced a suite of free online curriculum resources that will make physical football activities more accessible and easier for Australian schools to deliver.
The program, developed by the AFL in conjunction with Australian education agency Kimberlin Education, has seen more than one million students get involved so far this year.
Research shows less than a quarter of children aged 5–14 achieve the recommended 60 minutes of physical activity every day. While schools seek to address this through their respective PE and extra-curricular programs, many educators are too time-poor to find new ways of improving what might not be working as well as it could be.
Read Next: How sport can help students take charge of their learning
The AFL's schools program aims to solve this by providing teachers ready-to-go, high-quality educational resources that incorporate effective, evidence-based pedagogy and assessment tools for students. The online program features 77 new lessons (in-class and on-field) that are complemented by a suite of professional development opportunities.
"The AFL believes we can play an important role in motivating, inspiring and giving children the skills, knowledge, and confidence to be happy, healthy and physically active," AFL Executive General Manager Game Development Rob Auld told The Educator.
"Our new AFL Schools strategy will provide high-quality, curriculum-aligned experiences and professional development for teachers and schools to ensure that they are well supported to educate children."
Auld said the strategy accomplishes this by removing the cost-barrier, with the free program further enabling schools and teachers from Australia to receive high-quality AFL programs and resources to get young people active and making healthy choices.
"This helps to ensure that our game is inclusive and accessible for all, which is at the core to the AFL Schools strategy. The AFL Schools program makes resources, programs, and experiences available to all schools, all communities, and all abilities across Australia," he said.
"The accessibility of the strategy will ensure the program has an impact on students from all corners of the country."
Collingwood AFLW co-captain and AFL Schools National Ambassador Steph Chiocci said the free teaching resources were "a welcome addition in the classroom."
"Having seen the quality of the resources now available for teachers, I'm excited to see these rolled out in schools across the country," Chiocci said.
"Being a teacher, I have seen the positive impact that the game has had on students and I'm confident that this new offering will provide a great foundation to further engage students with our great game".