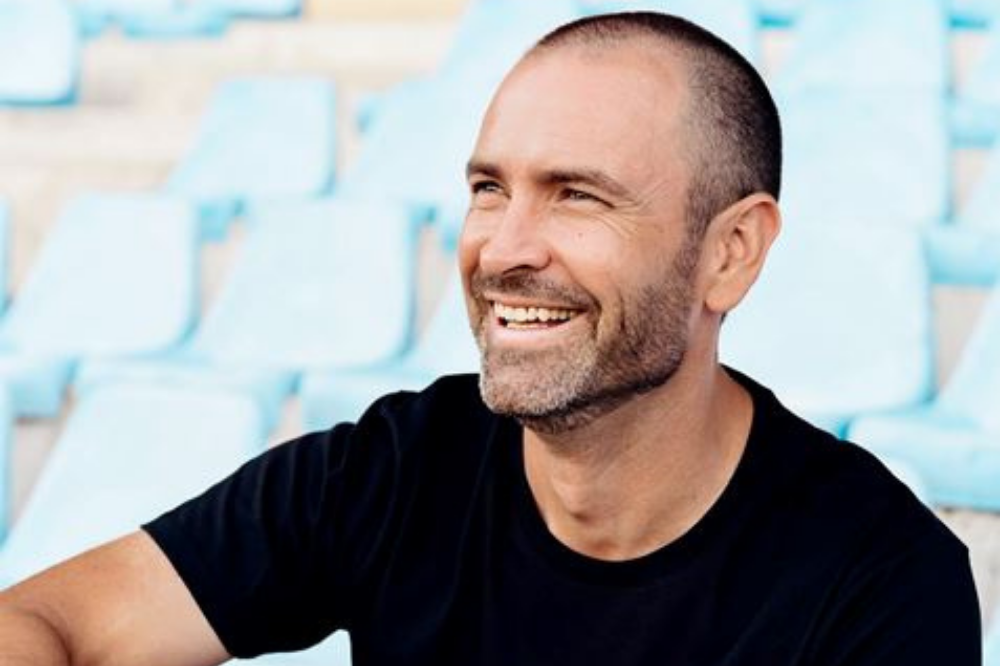 A growing body of research suggests participation in organised sports can lead to better academic performance and teach students important life skills that can help them thrive.
However, recent studies on physical activity have also found that young people in Australia are increasingly sedentary – an issue that can lead to both physical and mental health problems down the line.
One educator who has seen first-hand the benefits that sports can bring young people is Nathan Parnham.
Parnham has not only worked with some of the country's most elite sporting teams for two decades but has also launched athletic development programs in schools across Australia. This includes setting up several successful high school athletic development programs throughout the country across both government and private schooling sectors.
Today, Parnham is a qualified teacher and Director of Strength and Conditioning at Brisbane Grammar School, where he is making a meaningful difference to students lives through a successful athletic development framework. Below The Educator speaks to Parnham to find out more.
TE: Can you tell us about your role as Director of Strength and Conditioning at Brisbane Grammar School, and what it involves, and why you feel this kind of education is so important for young people?
I design and implement the athletic development framework in conjunction with our Head of Performance Development. This involves an additional team of four strength and conditioning coaches for our years 7 to 12 program. Responsibilities include running the school gym facility, timetabling its use, allocating coaches to Flagship Sports while diversifying the General User usage.
It's important because it provides an opportunity for every student, irrespective of athletic prowess, to explore an enriched schooling experience. We're educating and empowering students with skills that translate to real life.
The ultimate goal is to learn the physical principles of remaining active for life, while enabling them to make informed decisions to successfully accomplish their sporting goals.
TE: I understand that in addition to working in both amateur and professional sport, you've also set up athletic development programs at schools across the country. What have you learned about what works best in terms of teaching students about strength and conditioning, and what can other schools learn from this?
Every school is different - each one has varying priority areas and levels of available resources. There are also passionate coaches at schools across the country who are committed to helping students. It's about understanding each of those nuances to build a quality program over time.
Our primary stakeholders are parents. If they aren't provided the opportunity to learn, evolve, and apply a better understanding, it can be a steep path to success for their child. We get them on board early through various platforms and strategies, so they will be your strongest supporters.
When it comes to students we're losing an ongoing battle of physical activity, fast. So we know it's important to give every student an opportunity to engage at an early age.
TE: Congratulations on releasing your debut book 'The Sporting Parent' last year. Are you able to share some insights from the book that you believe are particularly important for Australian schools in 2022?
Education is continually evolving and so are parenting styles, along with the way parents consume resources. Ultimately parents are moulding our future generations so we need to arm them with the tools to get it right.
The number one resource parents look to in order to learn how to navigate their child's sporting journey is other parents. So, by sharing quality resources such as 'The Sporting Parent' we can guide parents to make informed decisions. No two families are alike, so this is an opportunity for them to learn and reflect through different mediums applied to their own context, leading to greater likelihood of success.
From my experience, we have let down a generation through technology, societal expectations, producing fundamentally flawed movers. Chasing 'opportunities' such as specialisation, elite academies, quick fix solutions has meant failing to respect the process throughout each individual child's journey to true success.
'The Sporting Parent' has been designed to support a brighter future of resilient youth, established parental boundaries, positively framed experiences, and lessons through sport, that encourage every parent to grasp an understanding of what they and their child truly want for their sporting journey.