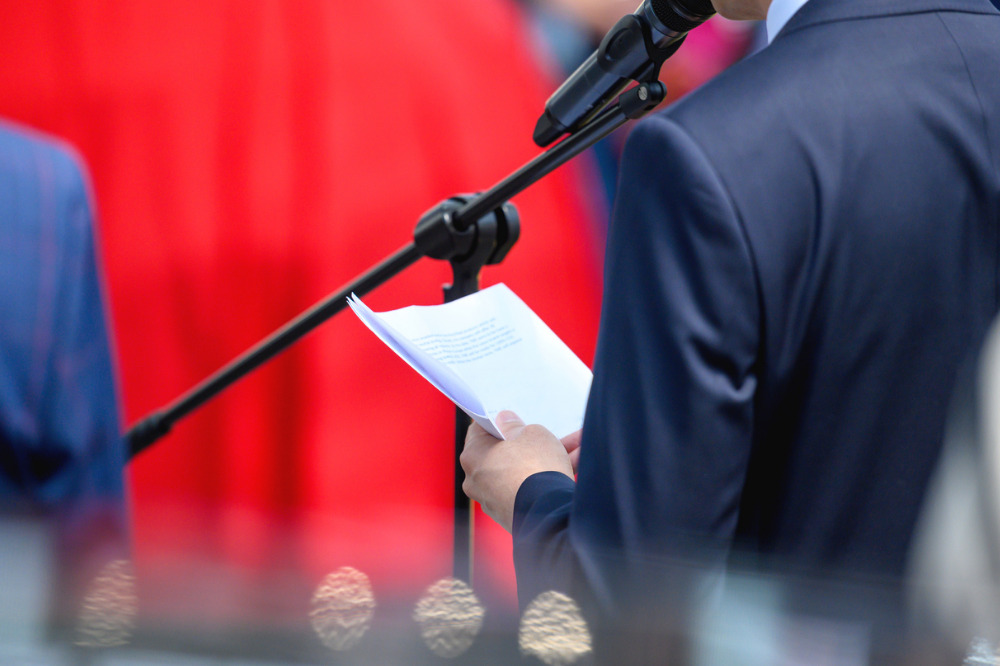 Teacher workloads in Australia's largest education system are set to be slashed following the Saturday's election which saw NSW Labor sweep to power in a landslide victory over the incumbent Premier, Dominic Perrottet.
Full-time teachers are working on average 150% (60.1 hours per week) of their contracted working hours, according to the Australian Teacher Workforce Data report. These long hours are being largely driven by the 219 policy documents teachers must complete for compliance reporting.
A survey conducted by the NSW Parliament found an overwhelming 92% of teachers believe reducing administrative workloads is the best solution to address the crisis that has seen more than 28,000 permanent staff leave the state's public schools between 2010-2021.
Teacher workloads will be slashed
NSW Labor has vowed to significantly reduce the burden of administrative tasks placed on the state's teachers, beginning with "a line-by-line" Department audit aimed at reducing teachers' administrative work by five hours per week.
The review will look at ways to remove, simplify or digitise tasks, with a focus on culling administrative tasks that add no benefit to student outcomes.
"Teachers shouldn't have to spend more time documenting a lesson than teaching it. We will go line-by-line over every piece of admin that teachers are required to do and make sure that time will instead be spent on improving student outcomes," Labor Leader Chris Minns said.
Incoming Education Minister, Prue Car, said the review would be "another necessary step" to help solve the teacher shortage crisis.
"Burdensome administrative workloads are impacting learning time and pushing teachers out of the profession in droves. Ultimately, we see the impact of this in declining education outcomes," Car said.
"Teachers and parents both agree that teachers should be allowed to spend more time teaching – it's the best outcome for our teachers and the best outcome for children."
More permanent teachers in classrooms
In January, Minns announced a $400m 'Education Future Fund' to create 10,000 permanent teaching roles across the state.
Nearly 40% of the NSW teaching workforce is on temporary or casual contracts (26,000 teaching positions).
"I refuse to believe that the only way to run our public services is to run down public servants, to drive them until they leave and then attempt to recruit a replacement from somewhere overseas," Minns said.
"The truth is, if their employer cares so little about their personal circumstances that they won't even tell them whether they're needed next term or next year, why would anyone bother staying in school and building a career?"
Under Labor's plan, current resources that are going to temporary positions will be used to give teachers permanent places in the education system, and schools will have the ability to bring in the teachers they need based on their requirements.
Lifting literacy and numeracy outcomes
An ongoing, targeted Literacy and Numeracy Tutoring Program will also be rolled out to NSW schools beginning 1 July 2023 to address declining student outcomes.
A McKell Institute study revealed NSW schools had experienced the largest decline in mean reading literacy of any state and territory in Australia since 2000, and the largest decline in mathematics scores since 2012.
To turn this around, a Grattan Institute study recommended small-group tuition, which has been found to add an extra four months of learning, on average, over a year. The study also found that if one in five students received high-quality small-group tuition in 2023, they could collectively earn an extra $6bn over their lifetimes.
Additionally, a Productivity Commission report on school funding stated that analysis of studies of small-group tuition identifies that small-group tuition can improve learning outcomes in reading by up to four months, and mathematics outcomes by up to three months.
Labor's plan will make intensive tutoring within NSW public schools will become permanent, and teachers employed in the current Intensive Learning Support Program (ILSP) can be extended to work in the permanent tutoring program.
'Ending the war on teachers': All public schools to reach 100% SRS
A cornerstone of Labor's education plan is for all of the state's public schools to reach 100% of their School Resourcing Standard (SRS), and to end the resourcing gap between wealthy and struggling schools.
Under Labor's $400m Education Future Fund commitment, NSW will reach 75% of its SRS by 2025 – two years earlier than the target set by former Premier Dominic Perrottet.
"This would take New South Wales Schools funding to 95% of the SRS. But Labor is committed to fully funding our schools. It's why we'll also ensure that New South Wales public schools finally reach 100% of the established funding benchmark," Minns said.
The Minns Government has said it plans to implement this "during the life of the next National School Reform Agreement."
NSW Teachers Federation president Angelo Gavrielatos said while the state's public schools have had "a measurable minimum level of resourcing" required to meet the needs of students over the last decade, they have never been resourced to that SRS.
"Labor's announcement shows they are prepared to end this injustice and ensure that every public school across NSW is fully funded," Gavrielatos said.
Phones will be banned in schools
Minns has also set his sights on tackling the increasingly problematic issue of screen addiction among the state's youth, announcing that all NSW public school students will need to have their phones turned off during school hours and kept off and out of sight until the end of the school day.
Mobile phones are currently banned in the state's primary schools but there are not yet mandatory restrictions on phones in high schools. This will now change under the new Labor Government.
Under Minns' plan, there will be exemptions for students with special circumstances, such as needing to monitor a health condition, or when under the direct instruction of a teacher for educational purposes or with teacher permission for a specified purpose such as for language translation and communication.
"I've got 3 boys, I share the concerns of parents about the impact devices and phones are having on the next generation of kids," Minns said. "[The phone ban] will mean kids can focus more on learning and during recess and lunch they are back to kicking a ball around or talking face to face with their friends."
Teachers, principals welcome new Minns Government
On Sunday the NSW Teachers Federation welcomed the election result, saying "the clear defeat of the Perrottet Government puts an end to deliberate neglect and denial which has left our schools and TAFE in a state of crisis".
"Federation is ready to work with the incoming Minns Government to urgently address the unsustainable workloads and uncompetitive salaries of teachers that are responsible for the teacher shortage crisis and begin the implementation of NSW Labor's commitments of greater support and funding for public schools and TAFE," NSWTF president Angelo Gavrielatos said.
Fortunately for the state's schools, Minns has vowed to get to work immediately, revealing that he had with senior shadow cabinet ministers on Sunday afternoon.
Victoria's Premier, Daniel Andrews, said he looks forward to working with Minns.
"New South Wales has voted for a government that'll do what good Labor governments do – get things done, and deliver good and publicly owned services. I know that's what Chris Minns and his government will do – and Victoria will be very happy to work with you."
Margery Evans, chief executive of the Association of Independent Schools of NSW, welcomed Minns and Labor on the likelihood of a majority government, which she said would "provide greater certainty for all schools and sectors".
"We look forward to working closely with the incoming Education Minister Prue Car on a range of issues of mutual concern including school planning, teacher supply and funding for Vocational Education and Training (VET)," Evans told The Educator.
Evans said Car "engaged regularly" with the Independent sector prior to the election.
"We trust this will continue after she is sworn in as the Minister for all schools in NSW," she said.
"We also sincerely thank outgoing Minister Sarah Mitchell for her commitment and energy to the state's schools and students over the past four years."