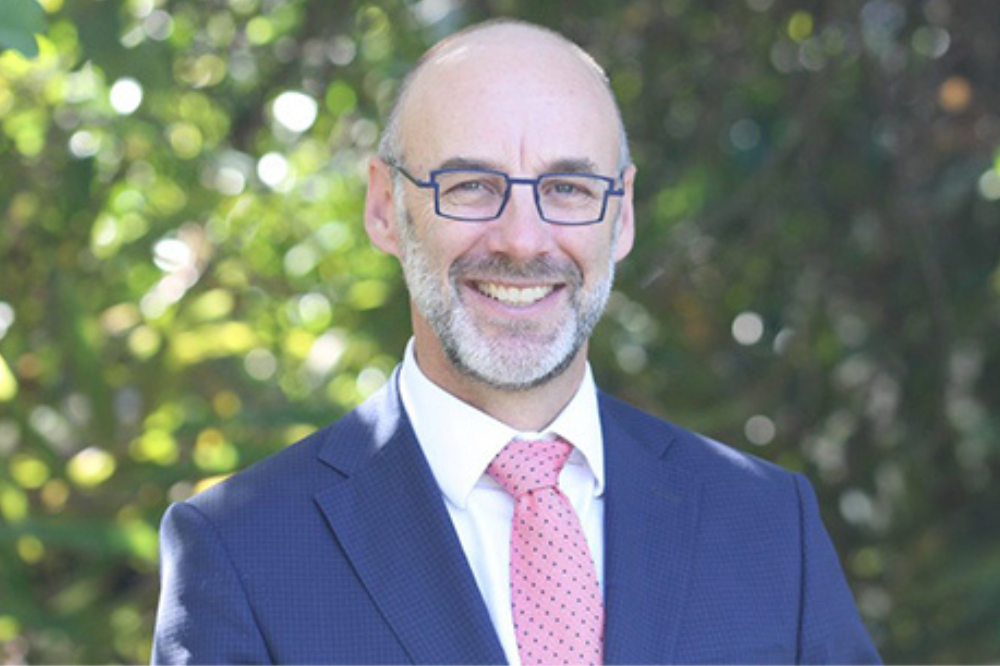 Whether it's overhauling existing school funding arrangements, implementing the new Curriculum or addressing the worsening mental health crisis in our schools, it's fairly obvious that incoming education minister Jason Clare has his work cut out for him.
As the nation's schools brace for major change, Australia's most experienced and influential principals are making sure that their staff and students are ahead of the curve. If the Covid-19 pandemic taught principals anything, it was the importance of being prepared for a crisis.
This is just as true for education ministers, who are responsible for making sure the right policies and procedures are in place for schools to navigate big changes and come through the other end (largely) unscathed.
One of Australia's most influential principals says that as the new education minister settles into the role, there are a number of key priorities that require meaningful action.
St Paul's School headmaster, Dr Paul Browning has been featured in The Educator's Hot List several times and was awarded School Principal of the Year - Non-Government at the 2019 Australian Education Awards. At the following year's Awards, St Paul's School won Australian School of the Year for its many successes under Dr Browning's leadership.
Dr Browning points out that standardised tests, including NAPLAN and PISA, would suggest that our schools are going backwards and yet, teachers are working harder and smarter than ever.
"It is not at all helpful to keep blaming schools and teachers. The rest of the world are looking to our education system because in their eyes, Australia has one of the best systems in the world. Let's celebrate the good," Dr Browning told The Educator.
Dr Browning says the decline in standardised results is a complex issue and "won't ever be resolved with quick fixes."
"More money, better discipline, more accountability hasn't resulted in any change. The education of a young person is a collective responsibility between the community, the family and the child.
"A whole system approach is required."
Dr Browning said thinking differently is critical in an age of AI and robotics.
"People must be able to think creatively, think like an innovator, think like an entrepreneur, if they are going to secure employment and tackle the complex problems facing the world. And yet, our schools successfully kill creativity. The system conditions it out of young people."
Dr Browning says Australia needs "a clear vision for our country" and then needs to adjust our approach to education to ensure we can thrive in the gig-economy.
"St Paul's School has the answer in our Realms of Thinking approach to learning."
The school's Realms of Thinking approach helps students to become innovative thinkers and master the basics while also growing their capacity to ask better questions, navigate challenges, develop empathy and spark their imaginations.
"This unique pedagogical framework is embedded across the school, fostering creativity not only in the minds of the students, but also the staff. More and more businesses are coming on board with our Design Led Venture program, seeking to have their problems solved by the students."
Effective principals mean effective teachers
Dr Browning says he has spoken with many teachers across all school sectors and learned that what makes or breaks a school, and therefore the educational experience of a student, is the quality of leadership from the top.
"I have come across many demoralised teachers because their principal is struggling to lead effectively," he said.
"Leadership is a complex task, but it can be boiled down to a simple formula. A leader's primary role is to create a culture of trust. If trust is in abundance, remarkable things happen, including improved academic performance."
Dr Browning says research – including his own – has shown this to be a fact.
"The good news is that with good professional development, coaching and mentoring, a leader can improve."