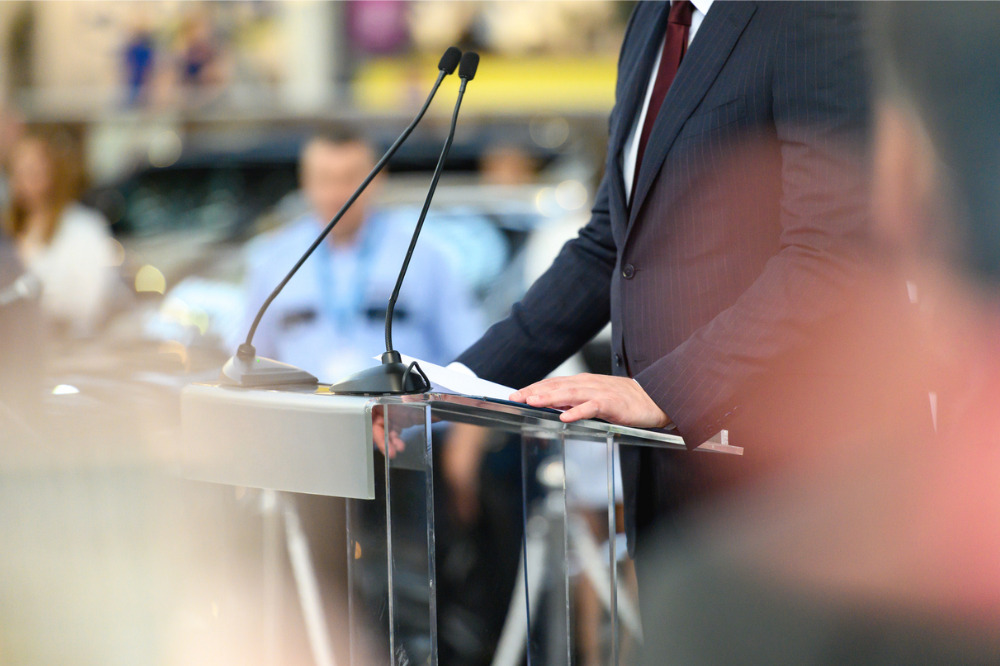 Blaxland MP Jason Clare has been named Federal Education Minister in Prime Minister Anthony Albanese's first ministry.
Tanya Plibersek, who was widely expected to become education minister, was named Minister for Environment and Water, taking over from Sussan Ley. Brendan O'Connor will take on the skills and training portfolio while Anne Aly will become Early Childhood Education Minister.
Clare, who succeeds Alan Tudge, called his appointment "an extraordinary privilege".
"Education is the most powerful cause for good in this country. It will be an extraordinary privilege to serve as Minister for Education in an Albanese Labor Government," Clare said on Twitter on Tuesday night following the Prime Minister's unveiling of the new cabinet.
Clare's appointment has been broadly welcomed across the nation's education sector.
The Australian Government Primary Principals Association (AGPPA), which represents over 1.6 million students and more than 5,300 school leaders across Australia, said it looks forward to working with the newly appointed Federal Education Minister.
"Leading up to the federal election, AGPPA identified the need for the new government to listen to the voice of those leading the profession in determining policy. AGPPA president, Pat Murphy, told The Educator.
"We congratulate Minister Clare on his promotion to this critical role in the Albanese Government."
Murphy said government primary school leaders around Australia look forward to working with the Minister in transforming student results by focusing on the early years of primary to ensure every student attains high levels of literacy and numeracy.
"The most pressing need is for every student in a government school to receive 100% of the Student Resource Standard in the next bilateral funding agreements."
The Australian Education Union (AEU) said it looks forward to "a strong and collaborative partnership" with the incoming ministers on behalf of 198,000 members in preschools, schools and TAFE.
"Public education is critically important to deliver Prime Minister Anthony Albanese's vision that no one is held back, and no one is left behind," AEU federal president, Correna Haythorpe said.
"We expect the new Minister to lay out a clear timetable for the new government to fulfil their promise of fair and full funding for public schools and look forward to working together to deliver it."
The National Catholic Education Commission (NCEC) executive director Jacinta Collins said she looks forward to the Albanese government finalising the Religious Discrimination Bill early in the new parliament "to protect the right of parents to choose a school in line with their beliefs and values, and enable Catholic schools to operate and teach as Catholic schools."
"Catholic education supports Labor's commitment to recommence the Australian Law Reform Commission's Inquiry into the Framework of Religious Exemptions in Anti-Discrimination Legislation, to ensure a fair and reasonable balance with other protected rights," Collins said.
"The Labor government has also committed to strengthening the teaching profession, supporting genuine school choice through the current 10-year funding agreement, access to early childhood education and ensuring affordable contributions for families in non-government schools."
The Association of Heads of Independent Schools of Australia's (AHISA) CEO, Beth Blackwood, said Minister Clare's biography "highlights that his belief in Australia's education system as 'the most powerful cause for good in this country' was a key driver of his entry into politics."
"Educators are also motivated by the difference they can make in the lives of their students, and we look forward to working with the new Minister," Blackwood said, adding that issues of interest to schools were covered by several ministerial portfolios and assistant ministerial appointments.
"We welcome Dr Anne Aly to the dual roles of Minister for Early Childhood Education and Minister for Youth. These are two pivotal roles in influencing the life trajectories of children and young people in Australia."
Anthony Albanese's cabinet
Richard Marles: Deputy Prime Minister and the Minister for Defence.
Penny Wong: Senate Leader, Minister for Foreign Affairs.
Don Farrell: Deputy Senate Leader, the Minister for Trade and Tourism, Special Minister of State.
Dr Jim Chalmers: Treasurer
Senator Katy Gallagher: Minister for Finance, Minister for the Public Service, Minister for Women.
Tony Burke: Leader of the House, Minister for Employment & Workplace Relations, Minister for Arts.
Mark Butler: Deputy Leader of the House, Minister for Health and Aged Care.
Chris Bowen: Minister for Climate Change and Energy.
Tanya Plibersek: Minister for the Environment and Water.
Catherine King: Minister for Infrastructure, Transport, Regional Development & Local Government.
Linda Burney: Minister for Indigenous Australians.
Amanda Rishworth: Minister for Social Services
Bill Shorten: Minister for the National Disability Insurance Scheme and Government Services.
Mark Dreyfus: Attorney-General, Cabinet Secretary.
Brendan O'Connor: Minister for Skills and Training
Jasion Clare: Minister for Education.
Julie Collins: Minister for Housing, Minister for Homelessness, Minister for Small Business.
Michelle Rowland: Minister for Communications
Madeleine King: Minister for Resources and Northern Australia.
Murray Watt: Minister for Agriculture, Fisheries and Forestry, Minister for Emergency Management.
Ed Husic: Minister for Industry and Science
Clare O'Neill: Minister for Home Affairs, Minister for Cyber Security.