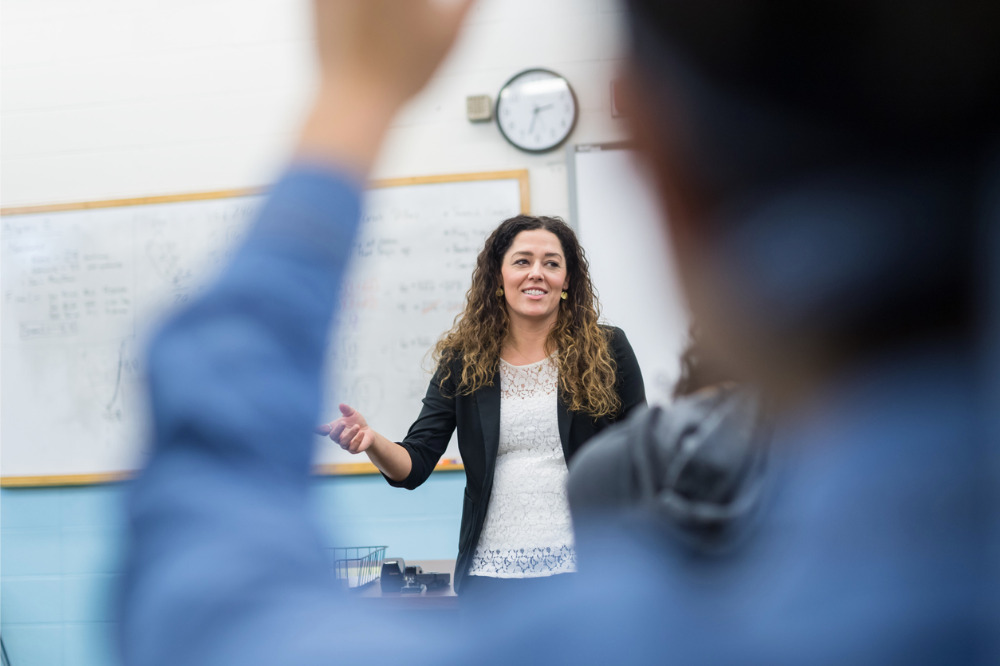 Recent reports have shown NSW schools are facing serious challenges around growing student enrolments and staffing shortages.
New independent modelling shows enrolments in NSW public schools will grow by 20% in the next 15 years.
A separate report, conducted between August and September 2021, found 95% of teachers working in rural and remote areas have difficulty recruiting casual teachers.
The landmark Gallop inquiry into the teaching profession in NSW warns that unless greater financial and human support is given to teachers, the state's education system faces its most severe crisis in decades.
The report's authors say a combination of "constant policy changes", massive increases in student needs, rapid changes in technology and new compliance and reporting responsibilities and higher community expectations of what schools and teachers can do have coalesced to create a crisis that cannot be ignored.
To address this issue, the NSW Government recently announced it would seek top teachers from interstate and overseas to fill key positions in schools across the state.
Sasha Large, Head of Accounts at Tes Australia, said the strategy is a great response to the current recruitment and retention issues being seen across NSW.
"Not only are there quality international teachers but we are seeing a significant number of returning Australians from international schools now looking for teaching and leadership roles back home having not seen family due to border closures,"
"This is also true of our educators looking to move regionally for the first time and escape returning to the city commutes."
PeopleBench Chief Education Officer, Dr Vicki Cameron, says attracting leaders, not just early career teachers, from metropolitan areas to rural and remote regions – as well as attracting staff from overseas into Australian schools – is becoming increasingly important to implement change and refresh and diversify isolated communities.
"Some education systems have marketed this as a lifestyle change for principals and their families. Departments have offered incentives, such as a change of pace from a hectic city life to a healthy tropical lifestyle with funded trips back to metropolitan areas, to encourage leaders to make this change," Dr Cameron told The Educator.
Dr Cameron suggests that "if leaders make this move, it needs to be at least a couple of years and fit in with their family, so developing a strong sense of community is important here, too. This has indeed been mentioned in a lot of research about attracting and retaining people to rural and remote areas".
Large agrees.
She says casting the teacher recruitment net wider gains not only the quantity of teachers but expands the quality skill set they've acquired over a wide variety of settings and circumstances.
"Our interstate and international teachers have experience of expanding and implementing a range of curriculum, enhancing outcomes for learners and a variety of delivery methods that can bring a fresh point of view to our schools here in NSW."