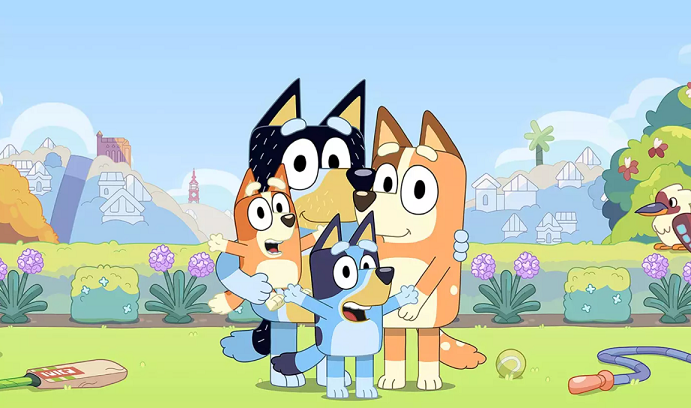 A growing body of research shows that creativity is a core competency across all disciplines, reinforcing the need for schools and universities to increase their emphasis on teaching this important skill.
In recent years, some of the world's greatest thinkers in education have ramped up calls for a greater focus on the benefits of creativity to help children improve their critical thinking abilities and prepare for future change and uncertainty.
While the Arts play perhaps the greatest role of any subject when it comes to instilling creativity in young people, the COVID-19 pandemic has dealt a major blow to this important sector, at a time when it is experiencing gross underfunding.
Recognising this, the Sydney Opera House has been on a mission to engage more young people in Arts education by connecting them with some truly unique and inspirational opportunities – both in person and online.
The Sydney Opera House's flagship online Arts initiative for students is the Digital Creative Learning (DCL) program, which helps Australian teachers connect their students with famous artists through a series of online workshops.
One of the participating artists is Joe Brumm, creator of the award-winning animated television series, Bluey. On 6 August, Brumm will hold a free digital Artist Talk for Australian school students, who will learn about the creative process that drove the popular show.
The program, which premiered on ABC Kids on 1 October 2018, follows Bluey, an anthropomorphic six-year-old Blue Heeler puppy who is characterised by her abundance of energy, imagination and curiosity of the world.
The young dog lives with her father, Bandit; mother, Chilli; and younger sister, Bingo, who regularly joins Bluey on adventures as the pair embark on imaginative play together. Overarching themes include the focus on family, growing up and Australian culture.
In an interview with The Educator, Brumm said he recalled his art teacher, Ms King, being a positive influence on his creativity.
"There were several teachers who motivated and inspired me as a child. I had a good mix of primary and high school teachers, but my Art teacher, Ms King, stands out as someone who supported and encouraged me at school," Brumm told The Educator.
When it comes to adults inspiring children to harness their creativity, Brumm believes the most important thing is to let children play before teaching them to read and write.
"I've thought about whether schools should hold off on some of the more academic learning until a little later, to help children realise their creative potential," he said.
"When kids are five, they're still working out how to get along and understand abstract concepts. A lot of research points to the value of play in developing the imagination they need to play with such concepts."
Brumm said that if parents want kids to be good drawers, they need to be mindful of encouraging them to be persistent with their creative efforts around age 6-7.
"This is the age when most kid start wanting to consciously make sure their artwork resembles the real-life object they're drawing. This can be hard to do, and so they often get discouraged and give up," he said.
"However, this opens opportunities for someone to point out that this is normal, and they can do it if they push on and try. This has been my experience, and I always try to remind parents and kids of this when I speak to them."
Melinda Dransfield, Digital Producer for Children, Families and Creative Learning at the Sydney Opera House. She says programs like the one hosting Brumm and other celebrated artists are more important now than ever.
"In these uncertain times it provides a connection to artistic experiences, creative conversations and shared learning," Dransfield told The Educator.
Dransfield said that when most of the state's theatres are shut, cultural opportunities are limited and face to face connection is scarce, it's easy to feel lonely and isolated.
"SOH hopes that the continuation of the Digital Creative Learning program alongside its other platform STREAM during this time, can ensure that young people are being creatively challenged and stimulated and still have a connection to the artists it is renowned for."