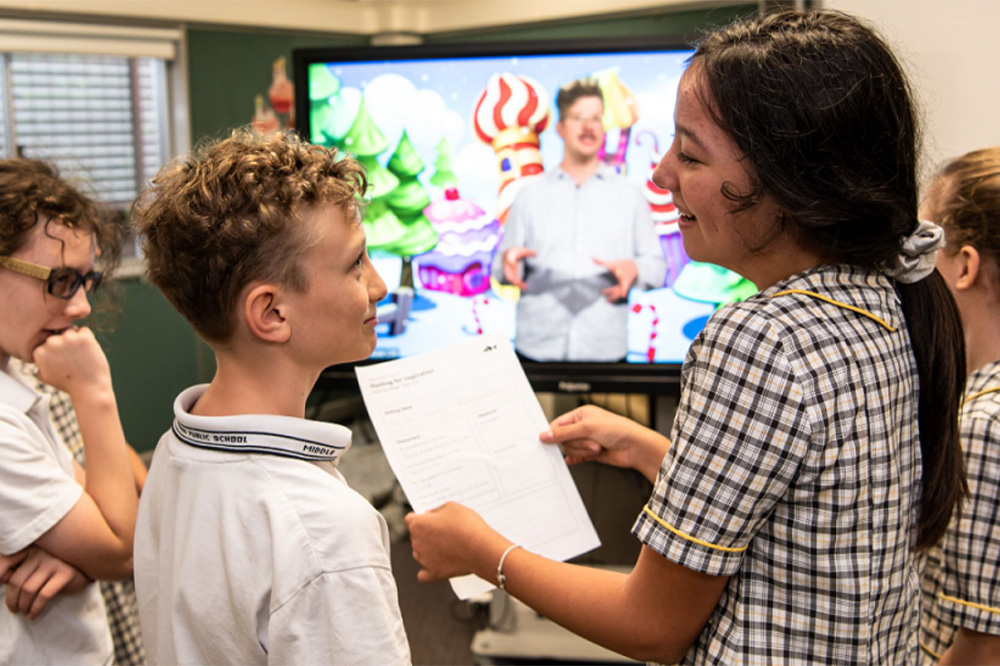 In 2019, a major US study involving more than 10,000 students in 42 schools said education policymakers should consider the multifaced educational benefits when assessing the role and value of the arts in K-12 schools.
The study's authors, Assistant Professor Daniel H Bowen from the Texas A&M University and Assistant Professor Brian Kisida from the University of Missouri, said these increases in arts educational experiences showed significant benefits.
Benefits included a reduction in the proportion of students receiving disciplinary infractions, improved writing achievement and increase in students' compassion for others.
In Australia, education experts have long highlighted the far-reaching benefits of arts education on student achievement and wellbeing, saying studies conducted here have shown that the arts can help students improve their confidence and help teachers connect with students in new ways.
However, while this research is well-known in Australia's education community, the level of funding for arts education has been on a steep decline in recent years, and this has many teachers worried.
Recognising this, The Sydney Opera House has been on a mission to engage more young people in arts education by connecting them with some truly unique and inspirational opportunities.
The Sydney Opera House's flagship arts initiative is the Digital Creative Learning (DCL) program, which helps Australian teachers connect their students with famous artists through a series of online workshops.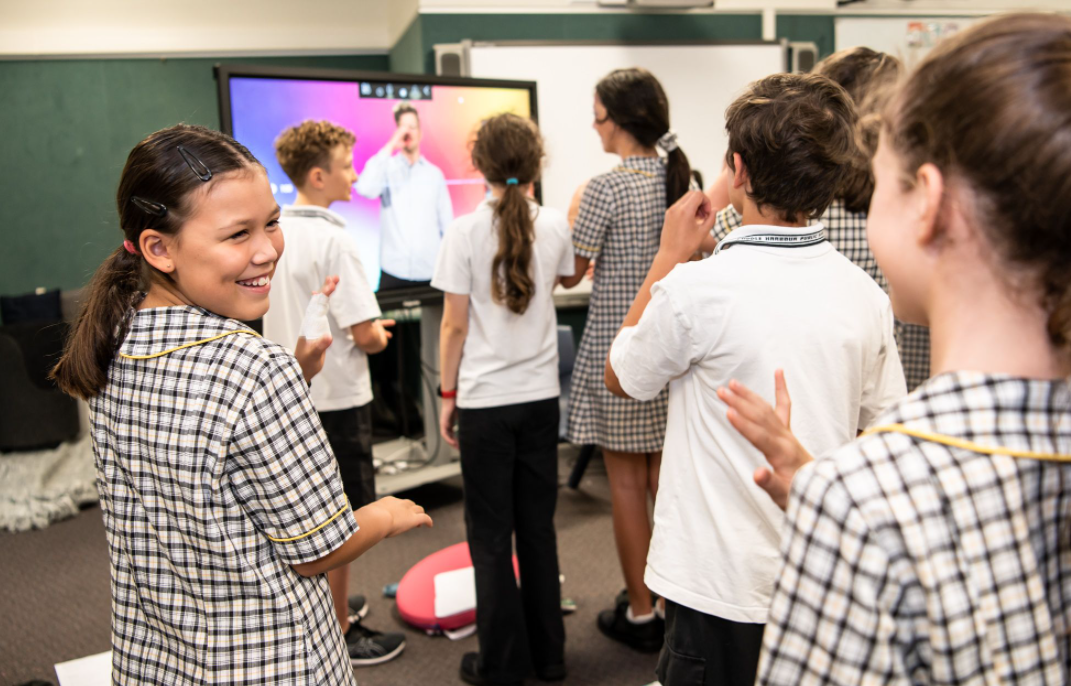 'An important strategic pathway'
Melinda Dransfield, Digital Producer for Children, Families and Creative Learning at the Sydney Opera House, said the programs are having a promising impact.
"The DCL program is designed to offer live, interactive Sydney Opera House experiences to all students regardless of their location, means or abilities," Dransfield told The Educator.
The digital program is an important strategic pathway that delivers quality cultural learning experiences aligned to education outcomes directly into classrooms.
In 2020, 94.4% of our bookings were outside of the Sydney metro area which means the program is servicing schools that fulfill our remit. Teaching syllabus content through creativity and games increases student engagement and the content becomes more practical and memorable.
Students are engaging in activities that teachers may not have the skills or qualifications to design and deliver and along with an increase in student engagement, we find teachers receive professional development from exposure to our artists and experiences.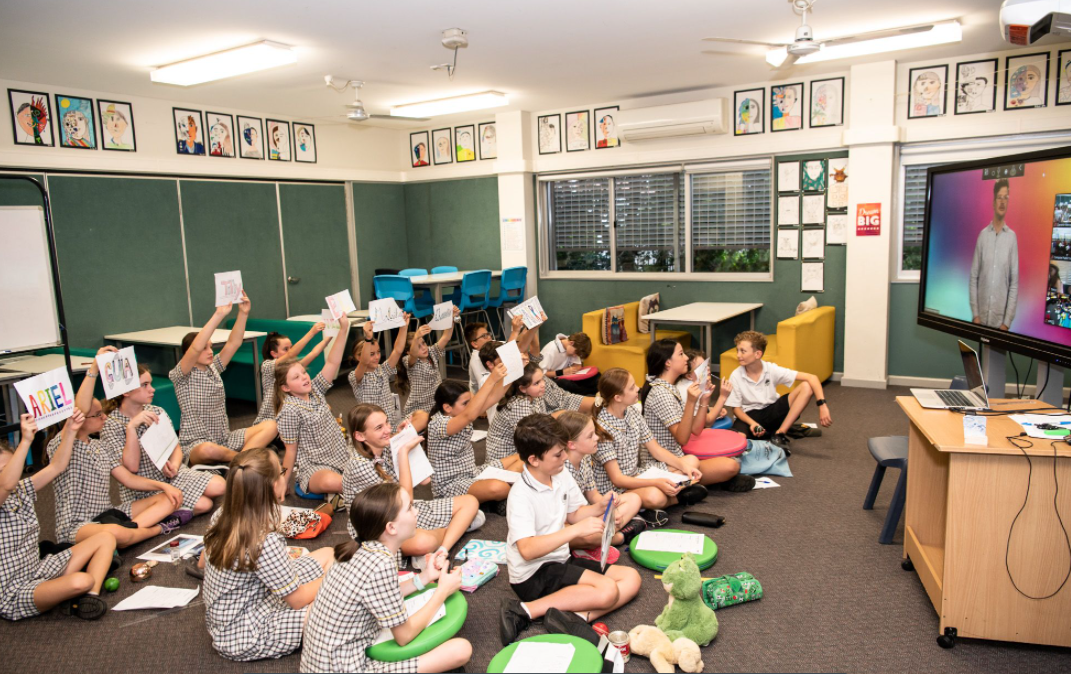 'Students' imaginations came to life'
One teacher from Hermidale Public School in NSW said the session was beneficial to both staff and students.
"As a teacher there it was a great session not only for the students but as a teacher there was a huge amount of helpful information that I personally took out of the session and was able to easily implement in my classroom," the teacher said.
"[The Presenter] was extremely creative and had the children talking about him and how he created the story from things they had. They were totally amazed by him and his voice and facial expressions".
A teacher from Lyndhurst Public School was another impressed attendee.
"They absolutely loved it! The classroom teacher and the children were really delighted with the presentation. It was perfect for them," the teacher said.
"We have another one booked in soon for our older students. As a very small [13 students in K-6] country school these video experiences are perfect for our kids".
Dransfield said the benefits to engaging with the DCL program include access to free, curriculum aligned resources directly into the classroom from artists engaged by the Sydney Opera House.
"This means regardless of a schools ARIA rating they can engage with accessible, quality, artistic experiences and therefore support their teachers in their journey to implement creativity and play into teaching," she said.
"As all the work has been done on a curriculum and resource level, teachers can put time into implementing key learnings into future lesson plans and grow their own experiences".
'Books introduce kids to the world'
Melbourne-based writer, artist and poet Maxine Beneba Clarke, whose award-winning books include Wide Big World, The Patchwork Bike, Fashionista and When we say Black Lives Matter – a celebration of self-expression and identity, is one of the program's participating artists.
Clarke, an Australian writer of Afro-Caribbean heritage, writes stories that embrace individuality and celebrate differences and diversity by using the natural wonders of the world.
In her digital discussion, being held 18 June, Clarke will share her inspiration for becoming a storyteller, her experience growing up black in Australia, what it means to be black in this world and her passion for words, books and libraries.
"Other people's storytelling was important to me when I was growing up. I was an avid reader, and really interested about the world, so the ability to step into someone else's life by opening the covers of a book seemed like magic," Clarke told The Educator.
"I think the more you learn about other people, the more you also learn about yourself, and your interests and personality and values".
As a young writer, Clarke was also interested in writing stories with characters like her in them because at the time, there weren't many Australian children's books that included non-white characters.
"I wanted to tell stories about people like myself and my friends, so other people could read them, the same way I read stories about them".
"So, [on June 18] I'll be talking about diversity in children's books, and about how important it is to listen to other people's stories".
Clarke said she will also be talking about how important books are in introducing kids to the world, the responsibility of the writer, and the ways in which she chooses topics for her children's books.
"I will also talk a little about the process of putting books together, the drafting and editing process, the use of techniques such as alliteration and assonance, and imperfect rhyming, and the process of illustrating children's picture books".
Unleashing the power of imagination
Another artist that children will be able to connect with as part of the DCL workshops is Australian children's book author and comedy writer Andy Griffiths.
Griffiths is most notable for his Just! series, which was adapted into an animated television series called What's with Andy?, his novel The Day My Bum Went Psycho (which was also adapted into a television series), and the Treehouse series, which has been adapted into several stage plays.
"I became an author in my late 20s after becoming an English teacher and discovering that writing funny, provocative and irreverent stories for them was a great way to spark their interest in reading and writing," Griffiths told The Educator.
"My advice to students who want to be writers is to write as often as possible for the enjoyment of themselves and their friends [just as I did]".
Griffiths also recommends that kids read voraciously.
"The more stories you have under your belt as a writer, the bigger and more flexible your story writing toolbox is".
During the workshops, Griffiths tried to convey – and model – the importance of play as the essence of creativity.
"At its heart my work as an author involves playing with words, with pictures and most importantly, with ideas," he said.
"There's not necessarily any telling where this play might lead beyond the immediate pleasure – and challenge – of whatever creative game you're playing, whether this be a poem, a short story or a cartoon."
Griffiths said children should remember the power that their imagination can have when it comes to creating something of their own.
"I suggested that in the treehouse, as with their imaginations, there are no rules, no adults and no limits to what they can think or imagine".