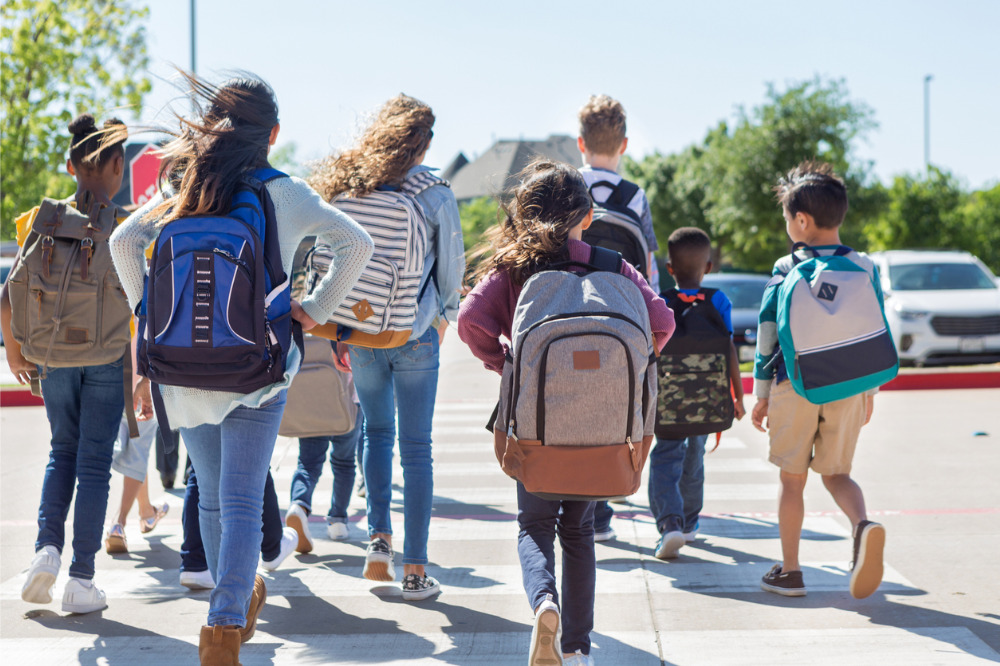 On Wednesday, new data from the Australian Bureau of Statistics revealed the nation's largest school sector experienced a drop in student enrolments for a second successive year as more parents flock to independent schools.
Independent schools recorded a 3.3% rise in student numbers while public school enrolments were down 16,929 (-0.6 per cent).
'Parents value autonomy of independent schools'
Responding to the latest data on independent school enrolments, Independent Schools Australia (ISA) CEO, Carolyn Grantskalns, noted the sector has been Australia's fastest growing for more than a decade, with the latest figure of 3.3% continuing that trend.
"The growth in Independent school enrolments has only increased during the pandemic," Grantskalns told The Educator.
"Parents choose a particular school for many reasons and ISA research shows that they highly value the autonomy of Independent schools. This autonomy has enabled Independent schools to adapt quickly and effectively during the COVID-19 pandemic in extraordinarily difficult circumstances."
Grantskalns pointed to the important role the sector's school leaders are playing in growing student enrolments.
"Leading an Independent school as principal is a complex task and leadership is a key factor in school effectiveness and improvement. The principal is pivotal because they help to create the conditions under which both staff and students thrive," she said.
"Independent school principals bring their own set of values and beliefs, skills and capacities to the role. In an Independent school they also select and appoint staff who will support and build the unique culture and ethos of the school."
Grantskalns said parents continue to report that the values and culture of an Independent school are "integral" to their school choice.
The ABS data also found Catholic education remains the major provider of education outside of government, with enrolments growing from 766,088 students in 2017 to 785,396 students last year, and 793,729 in 2022.
"As the largest provider of faith-based schooling in Australia, this growth shows the great importance Catholic school families place on choosing a school that meets the needs of their child and reflects their values and beliefs," Jacinta Collins, the National Catholic Education Commission's (NCEC) executive director, told The Educator.
"We've seen this growth in all faith-based non-government schools across Australia in recent years, with enrolments increasing 7.7 per cent from 2017-2022. It is a timely reminder that school choice is a highly valued component of the Australian education system and parents want an authentic faith-based education for their children."
The Catholic school sector has recently been voicing strong concerns about the Australian Law Reform Commission's proposed reforms through its current inquiry into religious educational institutions and anti-discrimination laws.
"It's disappointing that proposed reforms threaten the ability of faith-based schools to be authentic," Collins said, adding "Catholic schools are highly valued and respected in the community and should be free to continue to be Catholic".
"The proposed changes would remove or severely restrict the ability of Catholic schools to prioritise the employment of staff and enrolment of students from our faith background, or to operate and teach in accordance with our Catholic ethos," she said.
Enrolment shift a Coalition 'design feature'
Responding to declining student enrolments in public schools, NSW Teachers Federation president, Angelo Gavrielatos said the trend has its roots in the former Howard Government's "supply driven funding system".
"This shift is a design feature, indeed the stated purpose of the Howard Government's supply driven funding system which privileged private schools at the expense of public schools," NSW Teachers Federation president, Angelo Gavrielatos, told The Educator.
"The last ten years of State and Federal Coalition Government policies which delivered greater increase in funding to private schools while neglecting public schools has continued to fuel the enrolment shift."
Gavrielatos said more equitable school funding is needed to prevent deepening segregation of Australia's education system.
"While they deliberately overfund private school, public schools remain at 90% of their Schooling Resource Standard – the agreed minimum level of funding considered necessary for all students to achieve their very best," he said.
"Unless this is reversed, we'll see a deepening inequality and segregation of education, the consequences of which will be far-reaching, not only for individual students but our society as a whole."