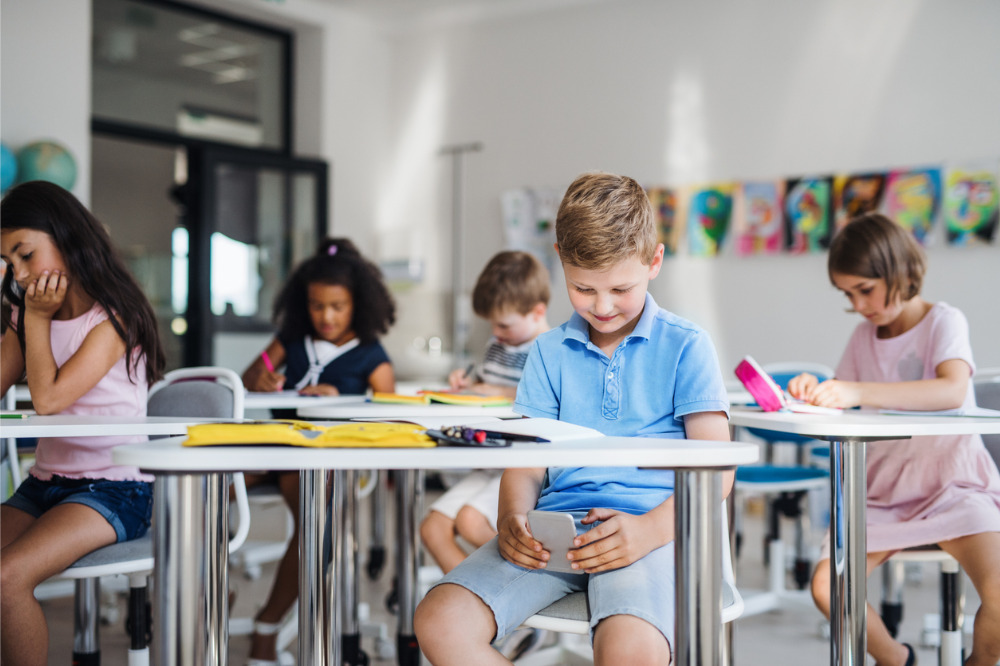 Earlier this month, a global survey revealed that 73% of parents believe their child's primary or secondary school was only "partly prepared or not prepared at all" to facilitate remote learning.
The study also found that parents believed remote learning was implemented "only provisionally" during the crisis.
Still, many school leaders in Australia and elsewhere have been leveraging technology in powerful ways during the pandemic.
In June, several award-winning principals told The Educator how they have been using cutting-edge technology to improve academic outcomes, aid in the design of innovative learning spaces and to improve student wellbeing before, and during, the pandemic.
While some states have moved to ban mobile phones and digital devices from classrooms, COVID-19 has put the importance of effective educational technologies back in the spotlight.
Some experts believe this unique time calls for a rethink of such policies.
One of them is Neil Selwyn, a Distinguished Research Professor at Monash University's Faculty of Education, and a world-renowned expert on the role of digital technology in education.
"Remote schooling has seen teachers, students and parents work out some really creative ways of using smartphones as learning devices," Professor Selwyn told The Educator.
"Some families have been relying on smartphones as their main educational technology. It is a shame to lose that momentum and flexibility".
Professor Selwyn said that while there are some sound reasons that some teachers and some principals might want to ban phones from classrooms, individual schools should be given the choice to decide for themselves.
"If teachers feel confident to trust students to be make good use of smartphones in their classes as a 'second screen' then why not?"
Professor Selwyn said there have been some key learnings for school principals in terms of how technology can be used to make teaching and learning more effective and accessible.
"Working from home has been fine for some families, and a nightmare for others," he said.
"I think all principals will have a much clearer idea of the digital inequalities that exist within their schools – and hopefully be able to work out ways that families with poor home technology can be supported".
He said this might mean making sure that homework tasks always have a low-tech option, or schools working out ways of loaning devices and 4G hotspots.
"We've seen schools in the US invest in extending school WiFi into their car-parks, so that students without decent home internet at least don't have to go their local Maccas to do their homework".