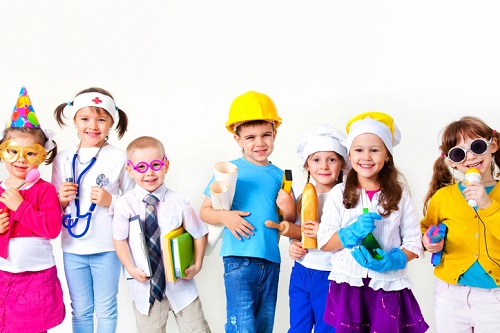 'Edutainment' is a term defined by bringing together 'entertainment' and 'education' for a style of entertainment that educates at the same time.
This September, a new park called Dreamcity will bring this concept to life by providing an opportunity for schoolchildren to get a hands-on experience of the workforce.
The theme park, located in Melbourne, will create an opportunity for children to get a taste of a career and the workforce. Rather than rides such as the classic ghost train and rollercoaster, the park will feature 'career pods' giving kids a taste of what it would be like to work in that field.
For example as a fireman putting out a burning building or looking after a newborn baby as a nurse or working as a television or radio reporter.
The pods are designed to be modern with the use of Virtual Reality and are fun, interactive and work towards teaching the children about industries such as TV, radio, IT, tourism and the emergency services.
The park is currently under construction and is based at South Wharf in Melbourne at DFO with major partnerships with Schivello, Holmesglen and Vicinity bringing the park to life.
Mother and qualified engineer, Kajal Pala – the mastermind behind Dreamcity – said Dreamcity was born from one of her MBA assignments – a "knowledge management project" in 2015-2016, the topic of which was the edutainment concept being introduced into Australia.
Pala said Dreamcity's aim is to get children talking about their future careers in a fully informed way, well before they get to their higher schooling years.
"Statistical evidence has shown that 75% of real learning occurs "learning by doing" which is what Dreamcity is all about," Pala told The Educator.
"The purpose of the project has always been to introduce a beautiful and much-needed concept into Australia, and also to make the business model affordable and reachable to almost every socio-economic segment, including schools."
Pala said Dreamcity provides students with a practical platform to figure out what their dreams are in real-life and teach them in a fun way to be responsible adults for a day through experiential learning.
"The children will get to perform more than 80 real-life occupations with the relevant costumes and the setup, such as an astronaut, a surgeon, a banker, a judge and many other jobs, all under the same roof with affordable price," she said.
"The other obvious benefit is the '360 degree edutainment', where a child walks into a pod, for example, a firefighting pod with just a desire to be a firefighter and comes out fully informed, on the school trajectory they need to take to become an actual fire-fighter." 


Pala said that with the age-appropriate practical offerings, children will be educated to become good global citizens whilst learning how to give back to the community through various behavioural scientific activities.

"With help to develop and evolve the concepts over time we have aimed to bring the park into alignment with the Victorian curriculum and hope the park will be a regular school day trip for students," she said.
Related stories:
Students note prepared for future – report
Survey highlights school curriculum concerns