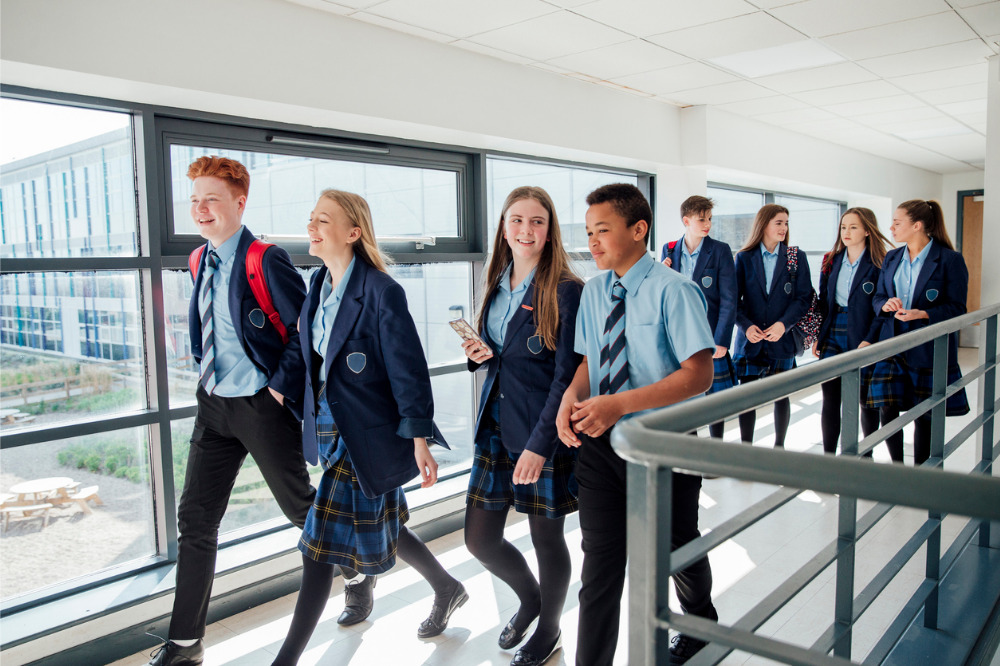 Schools will receive $20,000 each in the 2023 school year depending on their need and size as part of a $203.7m Student Wellbeing Boost, announced by the Federal Government.
The new funding comes as research finds 24% of young people in Australia are concerned about their health, with acceptable levels of hopefulness and happiness missing in 30% and 24% of students respectively.
The government's latest initiative announced on Thursday, will provide $192m in additional one-off funding to every school to support their students' mental health and wellbeing and $10.8m for a new voluntary mental health check tool to enable schools to ensure students get the support they need.
Australia's Education Ministers have also signed a new five-year $307.18m 'Federation Funding Agreement' to deliver the National Student Wellbeing Program and give the nation's schools greater flexibility to decide what's best to support the wellbeing of their students and communities.
Recent studies have shown services dedicated to improving young people's mental health are lacking in quality. One study found that while children most commonly seek mental health support from their families, friends and schools, these networks are often poorly equipped to provide appropriate help, leaving children vulnerable.
Dr Timothy Hawkes and Adam Weber, who developed the Truwell program, say many current wellbeing programs are limited in scope and don't go far enough to support the early intervention of wellbeing issues.
"When we reviewed teacher wellbeing platforms in 2018, most solutions were simply surveys, which alone is not very effective in managing the issue of wellbeing," Weber, who is Truwell's CEO, told The Educator.
"After four years and going through a global pandemic, little has changed. I believe this is due to the low expectations on school wellbeing platforms."
Revealing the funding boost at Gorokan Public School on Thursday, Minister Clare the money will "roll out to state governments and territory governments over the next few months".
"For principals right across the country, now is a good time to start thinking about what you're going to spend that money on."
Assistant Minister for Mental Health and Suicide Prevention, Emma McBride MP, said early intervention and support is key to promoting positive mental health.
"Today's announcement is about making sure that we give our kids the very best chance to succeed in both their personal and educational development. It's been a tough two years for students and the Albanese Government has a plan to help them bounce back from the pandemic," she said.
"This announcement will mean students get the crucial support to succeed at home and in the classroom."