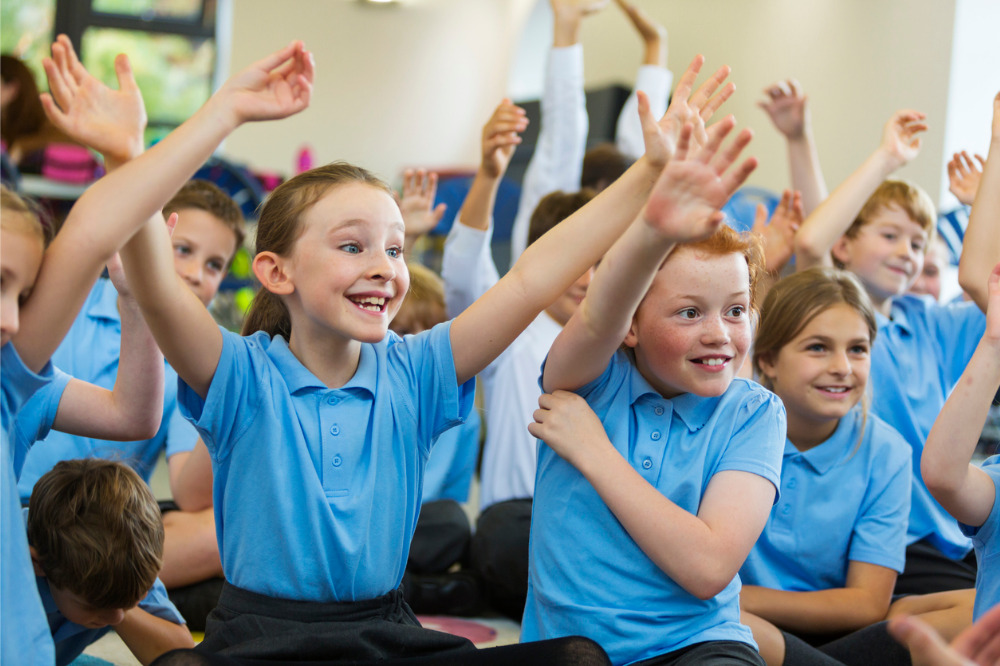 The Federal Budget handed down by Treasurer Jim Chalmers last week allocated $270m over two years for measures to upgrade school infrastructure across Australia.
The government's Schools Upgrade Fund set aside more than $270m to support improvements to ventilation and air quality, as well as larger refurbishments to public schools.
Studies show that indoor air quality (IAQ) has a broad impact on students' health and wellbeing, influencing factors such as cognition, productivity and fatigue, as well as avoiding allergies.
"While not an extraordinary amount, this Federal Budget's $270.8m million allocation to improve indoor air quality and ventilation at Australia's public schools is instrumental to ensure more students and teachers have access to safer and healthier classrooms," Nicholas Lambrou, CEO at Australian company Thinxtra, said.
"We've been saying it since the start of the pandemic: there is no shortage of evidence showing proper ventilation and air quality not only reduce the risk of transmitting COVID-19 and other airborne diseases, but also make us more productive."
Lambrou pointed to research from UNSW, which found high levels of CO2, humidity and particulate matter can lead to fatigue, a loss of concentration, and poor learning performance.
"Air quality and monitoring go hand in hand. Schools have done a great job with opening windows and using the limited tools they've had, such as air conditioners and purifiers, to keep down CO2 levels and humidity, and maintain optimal temperatures," he said.
"It's crucial the Labor Government pairs its new funding with awareness so schools can take the next step by eliminating guesswork from the equation."
Lambrou said every school should have the ability to know – not assume – whether there are harmful particles and pathogens in the air, so problems aren't just fixed but avoided altogether.
"This is where investment is most crucial. Air quality is incredibly dynamic. It can go from good to bad within minutes and differs drastically from room to room," he said.
"We need strategy, not just switching on aircons and purifiers. We also can't put all the pressure on teachers by expecting them to 'just know' whether a classroom is safe."
Lambrou said handheld sensors made their way into schools "ad hoc" during the pandemic.
"We've since seen more specialised monitoring devices enter over 3,000 classrooms across the country already, helped by state-based programs in Victoria, NSW and Queensland. We need those to now become a permanent fixture in every classroom and corridor."
Stefanie Oakes, General Manager Services APAC at Honeywell, said the pandemic has caused many schools to permanently rethink how their facilities operate, with greater consideration placed on indoor air quality and willingness to invest in new healthy buildings measures.
"Administrators and teachers first and foremost want to keep classrooms open, and government guidelines explain there are measures they can take to improve IAQ in school buildings," Oakes told The Educator.
"This starts with sensing what is in the air – using advanced indoor air quality sensing, schools can monitor a number of factors, including: particulate matter, volatile organic compounds (VOC), CO2, temperature and humidity."
Oakes said IAQ sensors monitor these factors and help inform necessary adjustments to meet recommended parameters.
Research from the CDC found incidence of COVID-19 was 35% lower in schools that regularly opened windows and doors or uses fans to ventilate.
"Our IAQ sensors help administrators and facility managers know when to adjust system parameters to optimize environments."