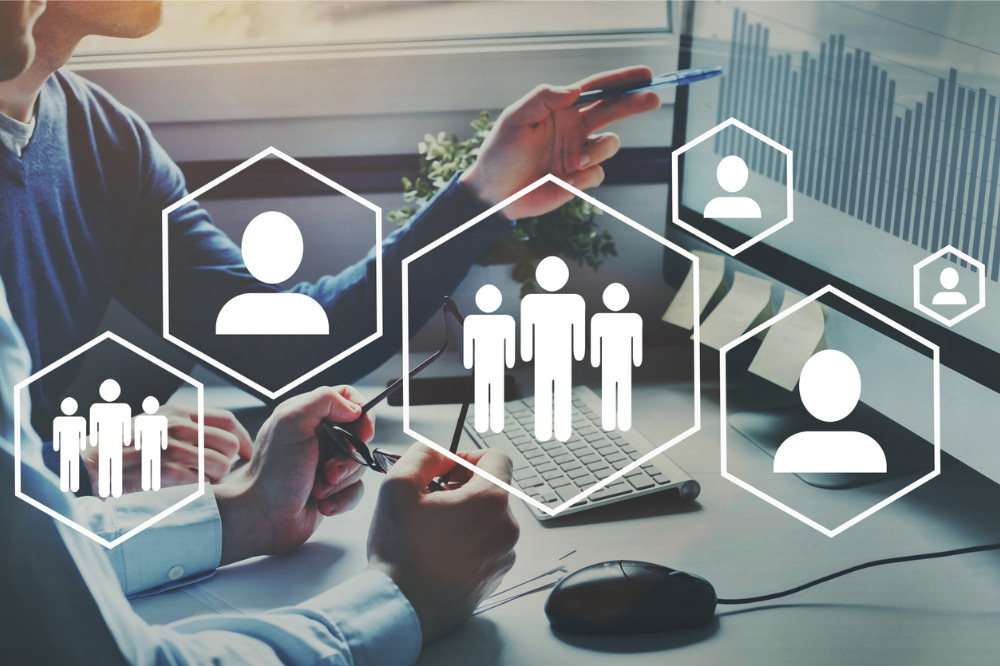 When the COVID-19 pandemic began to upend how teaching and learning happened in schools, many principals felt as if the rule books had been thrown out the window – and rightly so.
In the space of a few short months, the routines of students, staff and parents had been dramatically overhauled to make way for a daunting "new normal" that forced entire school communities to work, and think, differently about the provision of education.
In September, a new report by AITSL examined the evidence base of leadership required during the massive changes that principals have had to navigate over the past 12 months.
An important challenge of leaders during the pandemic has been to find ways of boosting the resilience, and effectiveness, of both students and teachers and ensure that those who are struggling don't fall between the cracks.
'A two-pronged approach to PD'
PeopleBench, a school workforce research and analytics company, has been helping principals access rigorous, data-driven insights so they can keep a firm finger on the pulse of staff and student wellbeing.
Dr Vicki Cameron, PeopleBench Chief Education Officer, said principals' choice of professional development has been strongly influenced by the leadership skills needed within their context to lead their school community during the pandemic.
"This has necessitated a two-pronged approach to professional development: rapidly acquire skills to lead immediate crisis situations and continually develop positive future focused leadership during a time of prolonged uncertainty," Cameron told The Educator.
"Many principals have sought professional development using established crisis leadership models to respond immediately to crisis situations".
Cameron said future focused leadership during a time of prolonged uncertainty requires professional attributes and abilities that take longer to develop.
"Vision, adaptability, change leadership, innovation, empowering others are just a few," she said.
"The generalisability of the AITSL Principal Standard has provided a framework to guide principals' professional development in the vast range of school contexts before and during COVID-19".
Cameron added that as Australia approaches the post-COVID era, principals' professional development "may need to focus on emergent principal capabilities that facilitate rapid transformation, ongoing adjustment to a new normal and school community wellbeing".
Is online PD as effective as face-to-face sessions?
Some principals have been understandably concerned that online PD sessions might not have the same energy and vibrance as dynamic face-to-face events, but Cameron said this concern is now giving way to optimism.
"Principals and teachers have proven adaptability is one of their leadership attributes during COVID-19," Cameron said.
"Concerns over the lack of energy and vibrance of online PD has quickly been replaced by optimism and rapid acquisition of technology and skills to improve PD delivery and accessibility".
Cameron said that by being more widely accessible, education professional development events are not limited by technology, geography and economic constraints.
"Engagement is the key to delivering any learning and online learning can potentially be as engaging and dynamic as face to face events," she said.
"Not all PD needs to be delivered via formal sessions".
Cameron said education Facebook and Linkedin groups are "flourishing" when it comes to providing invaluable peer to peer professional development and support.
"These channels facilitate PD from a wide range of school contexts," she said.
"This can enable solutions to be discovered through synergy with geographically isolated contextual similarities and innovation to emerge through the interaction of educators resolving problems from a diversity of contexts".
High hopes for 'adaptive and resilient' principals
AITSL CEO, Mark Grant, said principals and teachers across Australia should be congratulated for the tremendous job they've done rising to the challenges that the bushfires, drought and pandemic have presented to their schools.
"Through a number of crises this year you have demonstrated that you are resilient and able to adapt quickly to the challenges you, and your broader communities, face and continue to face," Grant told The Educator.
"It is not easy, and it has been humbling to see how the whole Australian education system has adapted, and in many places, transformed in response to such challenging times".
The evidence-based resources AITSL provides through its ongoing Australian Teacher Response campaign have been designed to help teachers and school leaders navigate through times of uncertainty.
The campaign includes the AITSL Teacher Hub with nearly 200 new and curated resources, and Facebook group with over 4,500 teachers sharing ideas and supporting each other.
Grant said AITSL's latest report forms part of this campaign.
"The Spotlight highlights what the evidence says about how effective leaders operate in times of crisis," he said.
"It looks at how they prioritise open communication, how they proactively triage and manage threats to their community, and how they leverage expertise and experience from multiple sources to facilitate transition from a crisis; and importantly, how they support the wellbeing of their school community while maintaining their own health and wellbeing".