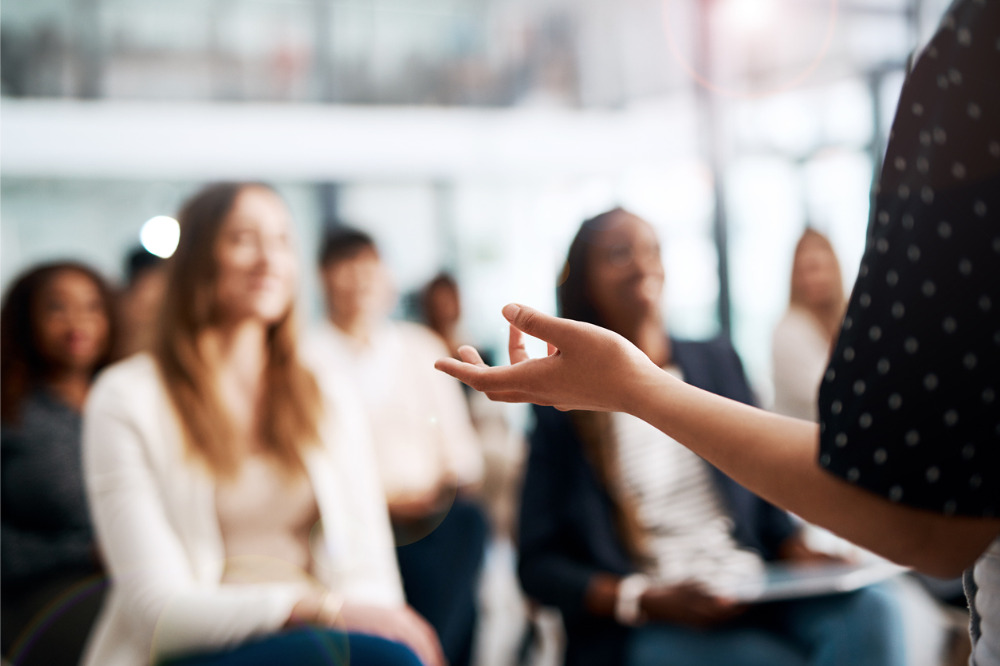 For school leaders, ensuring that they and their teachers are continually improving knowledge and practical skills in digital technologies is becoming critical as the education system adjusts to the new normal.
Remote and flexible learning in particular have prompted the increased use of online platforms such as Zoom, Microsoft Teams and Skype, and some educators are finding innovative ways of leveraging these platforms to improve the way their students learn.
At Iona Presentation College in Western Australia, a three-year process to support staff in using technology for impact has been underway – and is yielding positive results.
Through a strategic approach to professional learning, staff at the College have explored the Microsoft suite, including PowerPoint (learning to record a voiceover narration), OneNote and Teams to empower student learning.
High quality collegial support
The College's Deputy Principal, Kelly Smith, said that at the onset of COVID-19, staff were provided with clear expectations for lesson delivery with timeframes for assessments.
"The teachers made the transition from mainstream teaching and learning to genuine online learning in a digital teaching environment to reach out to their students effectively through chat groups, video meetings and document sharing," Smith told The Educator.
She said the most noticeable changes to staff performance during this time were their willingness to utilise the Microsoft suite to support student learning.
"Staff who were not as confident using technology were supported by more confident staff," Smith said.
"They also attended a refresher professional development session in preparation for the subsequent lockdown".
The College's leadership team had responded to the new remote learning rules by repurposing existing hardware that enabled high-quality collegial support across the campus.
"For example, tablets and document cameras were readily made available amongst departments to ensure that all teachers were well resourced," Smith said.
"The leadership team provided a clear response plan for staff and maintained support through Microsoft Teams Conferences and weekly online staff meetings".
An inclusive PL strategy
In recognition of the way it has supported its staff before and during these challenging times, Iona Presentation College was recently named a finalist for Professional Learning Program ahead of the Australian Education Awards 2020.
According to Smith, the most important element of Professional Learning at the College is the involvement of staff in the designing and planning of the activities.
"In our Digital Transformation and Innovation Conference, we leveraged off the talents of our staff and provided a platform for 22 of our staff to present concurrent workshops over two days," Smith said.
"We have a very strategic approach to professional learning ensuring that it supports the College Strategic Plan and meets the needs of our staff".
Smith said the College has have built a culture "where expertise and ideas can easily be shared".
"Our current focus is exploring 21st Century Learning Design Rubrics and using technology to support student learning," she said.
Smith said staff at the College will soon be moving into a new innovative learning environment, located in a multi-storey building, where they will be utilising new digital learning skills to teach in flexible learning spaces for greater collaboration.
"In the years ahead, our Professional Development Plan will ensure that teachers have the opportunities to explore teaching strategies and technology to teach in these new spaces".