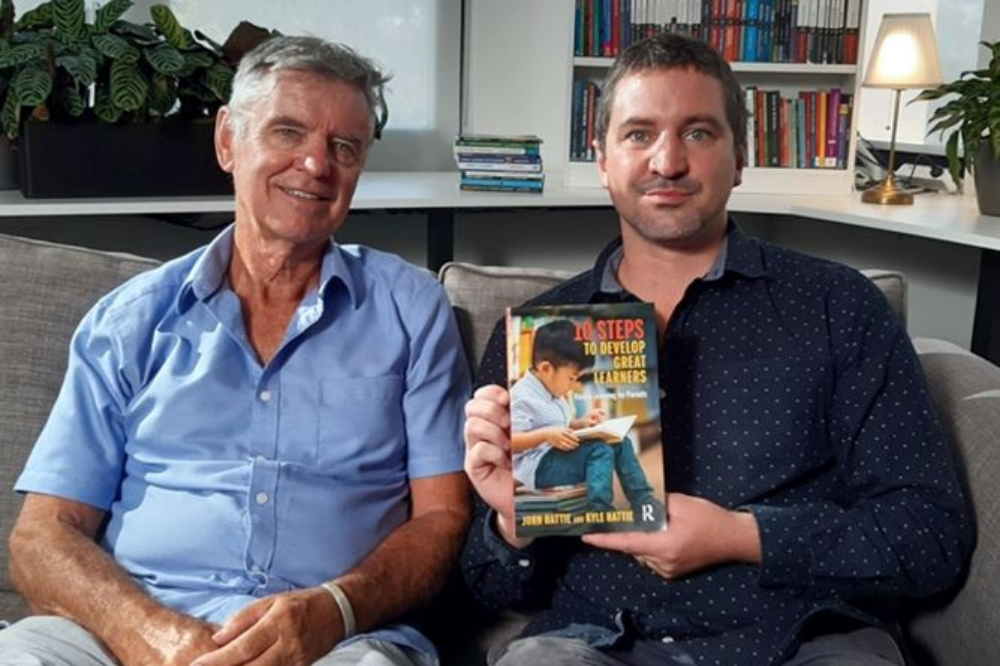 As the Covid-19 pandemic continues to make its impact felt on the lives of young people, many parents are understandably worried about what the future of their child's learning will look like.
Across Australia, school communities, education policymakers, training organisations and other stakeholders are hard at work trying to leverage the most important lessons from the pandemic with the overarching goal of developing great learners.
John Hattie is Australia's most well-known and widely read education experts, a Professor at University of Melbourne, his Visible Learning series of books have been translated into 29 languages and have sold over one million copies.
His son Kyle is a Year 6 teacher working in primary education and, like his father, has a passion for understanding how students become learners. Together they are about to release a book called, '10 Steps To Develop Great Learners - Visible Learning for Parents'. The book offers a 10-step plan to nursing curiosity and intellectual ambition along with a home environment that encourages and values learning.
Below, The Educator speaks to John and Kyle to find out more.
TE: As a brief summary, what are the 10 steps, and why do you believe they so relevant for teachers and learners right now?
The book is based around 10 mind frames, or ways of thinking as a parent. It is less what you do as parents, but more about you think about what you do. The ten most powerful ways of thinking are: I have appropriately high expectations; I make reasonable demands and am highly responsive to my child; I am not alone; I develop my child's skill, will and sense of thrill; I love learning; I know the power of feedback and success thrives on errors; I am a parent not a teacher; I expose my child to language, language, language; I appreciate that my child is not perfect, nor am I; and I am an evaluator of my impact.
TE: One of the book topics was 'What Covid-19 made alarmingly clear about the education system'.
Many parents realized that they were not great teachers. Even though they were once students, they forgot that learning is a struggle, failure can be a learner's best friend, completing the work without any learning is not desirable, and there are skills in working in groups. Parents realised teachers not only have skills in motivating students to engage in the learning, they do with 100's of students a day (in high school) for 200 days a year, but do more than make them finish the work. They see failure as the essence otherwise the work is "too easy", they learn from what they students can and cannot do and change their teaching, they communicate expectations and monitor progress to success, and they teach the students how to become their own teachers. Parents are NOT first teachers, but they certainly can be First Learners.
TE: What he would most like to see take shape in Australia's education system as school communities recalibrate in the wake of the pandemic?
COVID taught us how schools and parents can communicate best about the child's learning – we saw it in action, we learnt what they did when they didn't what to do, we saw their reaction to challenge and the ways they could or could not work and learn from others. This is much more powerful than reading the usual biannual school reports. Maybe, like some other countries, we need to have 1-2 days a month of distance learning (which could also happen at school), focus on teachers releasing responsibility for oversight, teach the skills and confidence to work alone or in small groups, and ask students to teach back what they have learnt to other students, parents, or teachers.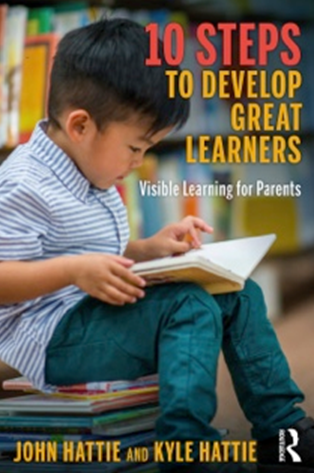 John Hattie is one of the world's best known and most widely read education experts. Kyle Hattie is a Year 6 Teacher working in a primary school in the northern suburbs of Melbourne. Ten Steps To Develop Great Learners is available in all good bookstores and online.