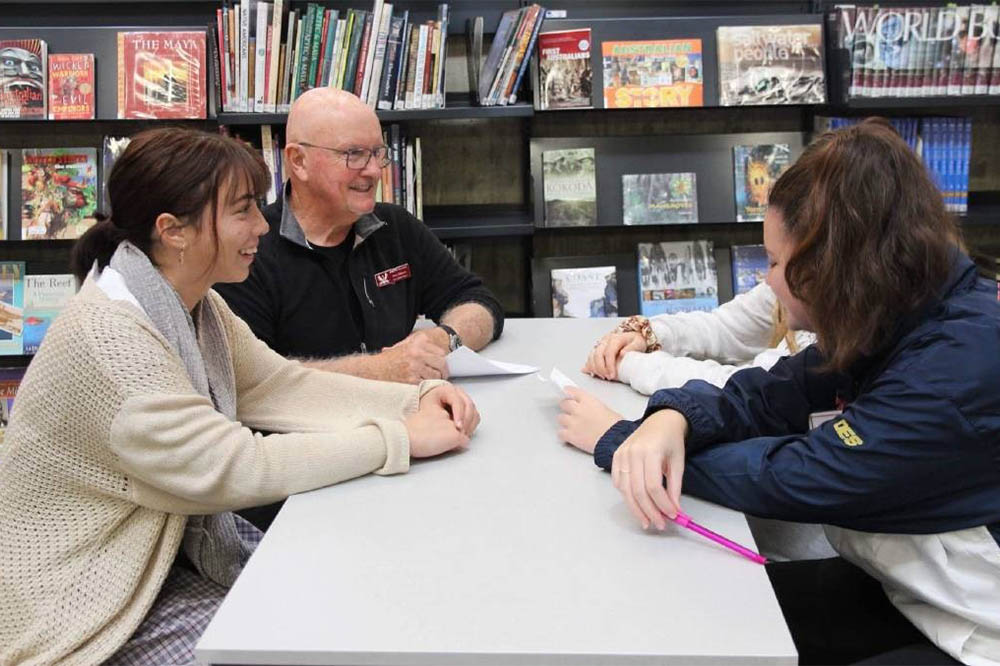 In the recent Australian Institute of Health and Welfare report on People Living with Disability, approximately 52% of young people aged 15 to 24 living with disability participated in the labour force, compared to nearly 72% of young people who don't report living with disability.
Employment for young people living with disability can offer a source of independence, as well as increasing the likelihood for an improved standard of living and better physical and mental health.
Beyond this, employment can offer people living with disability expanded social networks and increase their social skills, confidence and wellbeing.
One organisation helping connect young people who have a disability with employment opportunities is atWork Australia, whose School2atWork program is seeing some impressive outcomes.
"Over the last past 12 months, we have placed over 600 school leavers into employment or further education opportunities including apprenticeships and traineeships," Steve Carder, General Manager Disability Employment Services (DES), atWork Australia, told The Educator.
Carder said one outstanding success story he remembers well is *Angus, who lives with an intellectual disability and left school at the age of 17, as he was finding it challenging to complete school.
"The team at atWork Australia was able to build Angus' confidence, improve his mental health and prepare him to be job-ready. We connected Angus with a local furniture company and secured an apprenticeship for him," Carder said.
"The School2atWork program was able to provide Angus with the extra support he required to transition successfully from being an early school leaver to thriving in his first job."
Carder said the organisation's main mission is to educate more schools and principals about the School2atWork program, Disability Employment Services in general and how such organisations can support school leavers living with disability, injury or health condition with their transition from school to work or further education.
"Our local teams are offering School2atWork presentations outlining who we are and how we can support school leavers living with disability," he said.
"We encourage principals to consider all supports available for their students, some they may not be aware of, such as DES. We encourage principals to reach out to their local atWork Australia office and request an information session at their local school. All sessions are free of charge for the school."
Carder said it is important to not only educate school leavers but also their support network – family and their community as this can be incremental to the success of this transition.
Dapto High School, located in New South Wales, has seen the difference having a job can make to a student living with disability.
"Without a doubt the most inspiring outcomes at Dapto high school as a result of the AtWork Australia program has been the tremendous support given to encourage and motivate our students whom have disabilities to not give up, and to continue through training and into meaningful full-time Employment," Peter Johnson, Senior Student Mentor at Dapto High School, told The Educator.
"The most successful communication strategies about the benefits of the program in the wider Dapto high school community have undoubtably been the word-of-mouth directly from the students involved in the program."
Johnson said the school has a number of students who have heard about the program via their friends who have been involved.
"As a result, they have made direct application through me to be part of the program. Those sort of results speak for themselves!"