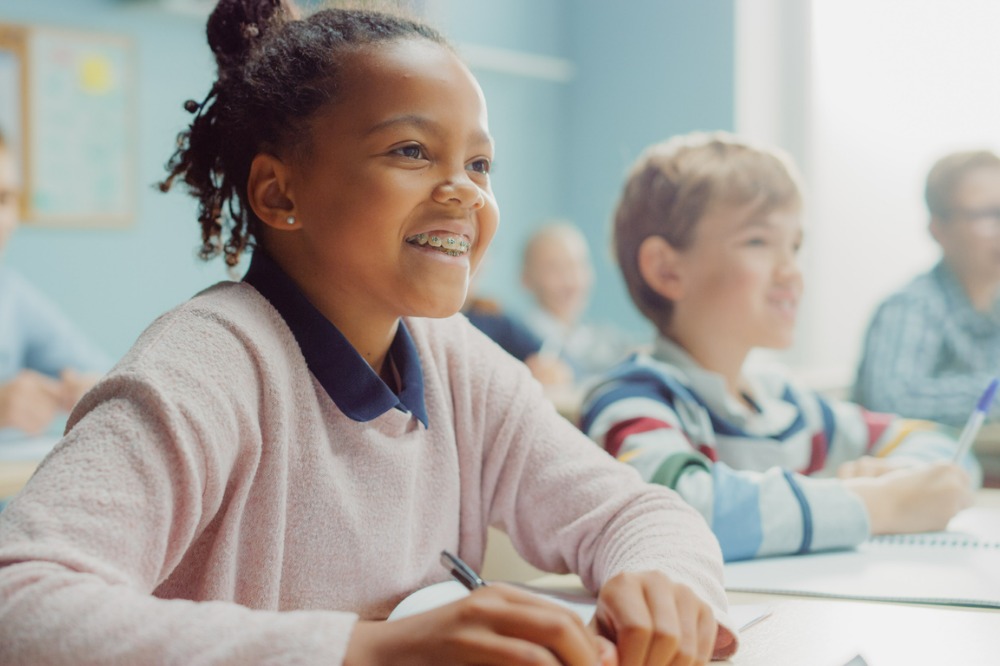 In June, a sector-first research paper found that a "COVID hangover" continues to affect student and staff motivation, anxiety and engagement.
According to the paper, the majority of the 74 independent school leaders and teachers who took part in the COVID-19 survey between March and April 2021, "felt that the remote learning period had a neutral or negative impact on students" with student wellbeing and social development more negatively impacted than academic progress.
With schools in NSW and Queensland now dealing with a second wave of the COVID-19 virus and the lockdowns that ensued, there are renewed concerns that young people's mental health may experience a further decline.
Kylie Power, Deputy Principal at Iona College in Geelong, has been an educator for more than 25 years, and over that time, has accumulated valuable experience about what works, and what doesn't, in the all-important areas of social emotional learning and wellbeing.
This is why in addition to being the school's deputy principal, Power is also in charge of the school's culture and wellbeing programs – perhaps the most critical type of program in a school's teaching and learning community.
Power says recognising the needs of her school's community and putting relationships at the heart of the school's culture have been instrumental in the success of Iona College's wellbeing program.
"Wellbeing can be successfully supported, and students can flourish when they are connected to caring adults," Power told The Educator.
"At Iona we do not need to retrofit wellbeing into our practice, we can build it from the ground up. We prioritise employing staff that share this vision and promote professional learning in this area both in the reactive interventions but importantly in the preventative science of wellbeing."
Power says a common shared language is vital as the school adopts a social emotional curriculum that is based on the best evidence-based practice.
"Importantly, parents are our partners in this journey, and we share engaging at home learning opportunities via newsletters, parent partnership evenings and social media posts."
Power says there has been a shift away from the reactionary student welfare models of the past in favour of a more preventative, holistic approach.
"It is exciting to see the science of wellbeing evolving and that preventative measures can be embedded in a holistic way," she said.
"No longer do we rely on the reactionary aspects that support our young people, we now balance the need for reaction with the teaching of explicit skills in social emotional learning."
Power says the tern 'soft skills' is outdated and should be replaced with 'essential skills'.
"All teachers and support staff at Iona are responsible for ensuring that we integrate this throughout the curriculum," she said.
"This requires commitment from leadership in all areas of the College and a deep understanding of wellbeing science. Wellbeing is always on the agenda, staff PD is targeted and ongoing and help seeking is promoted to students by all staff."
'Using real-time data has been a game-changer'
Power said using technology to assist the school's students with help seeking and allowing real-time data to inform where supports need to be placed has been "a game changer."
"Year Level Wellbeing leaders and student support staff monitor and use the data from our weekly ei Pulse check ins to ensure students who need help get it in a timely manner," she said.
"Normalising the weekly check in and allowing staff time to analyse this data has meant our students feel supported and connected to staff."
Power said the regular check-ins allow relationships to strengthen and teachers feel supported when students need further help.
"As part of our weekly check ins ei Pulse randomises questions on key areas of the College allowing learning and wellbeing needs to be heard – a perfect example of student voice."
'Supporting the whole student is a whole-school effort'
Dr Joe Thurbon, co-founder and Chief Technology Officer at Educator Impact said the company has been working very closely with schools that are looking to put in place an effective system for student wellbeing.
"It has become very clear that while individual teachers do an incredible job of supporting their students, supporting the whole-student truly is a whole-school effort," Dr Thurbon told The Educator.
"Leaning on regular, frequent data truly transforms a school's approach to wellbeing. Iona College uses Educator Impact's ei Pulse platform every Tuesday to receive updates on student well-being through short, 60 second check-ins."
Thurbon said the user-friendly colour-coded responses allow educators to intervene with students who may be struggling — and who otherwise wouldn't have brought it to the staff's attention.
"Students also answer a handful of questions on their experience in school that provide great, actionable data to schools on a range of potential wellbeing and teaching and learning issues."