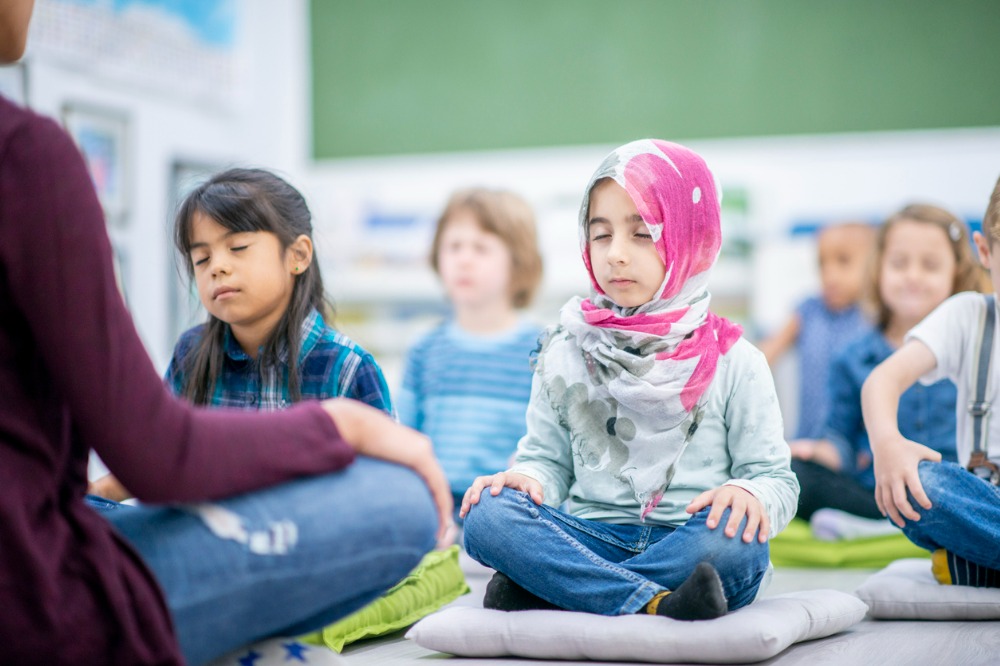 A growing body of research shows that cultivating skills that are grounded in mindfulness can help young people improve their mental health and help them form positive friendships, manage difficult emotions, and get unstuck from bad habits.
However, while mindfulness has been present in school systems for years, for teachers, the concept is often mired in jargon and outlandish claims.
A new book, titled: 'The Mind and Teachers in the Classroom: Exploring Definitions of Mindfulness' by University of Sydney academic Dr Remy Low seeks to untangle the definition of mindfulness and explain how it can be applied in schools for maximum benefit.
Dr Low is a lecturer in the University's Sydney School of Education and Social Work, and a recipient of the University of Sydney Vice-Chancellor's Award for Early Career Teaching for his use of contemplative pedagogies (including mindfulness) in teacher education.
Dr Low said that by examining Buddhist, psychological, and social justice conceptions of the practice, educators can learn a new framework for teaching mindfulness in their classrooms.
"It may be helpful for teachers to think of different types of mindfulness practices as potentially offering different things depending on their needs," Dr Low told The Educator.
"So, for instance, mindfulness as popularly presented at the moment draws on psychological and neuroscientific research to suggest that it may help with coping in stressful work contexts".
For those who feel like the problem is much bigger [racial, gender, and climate injustice] Dr Low said socially engaged conceptions of mindfulness offer helpful ways of approaching these issues, balancing taking care of oneself and others.
"And, of course, Buddhist philosophy offers a rich resource for how mindfulness can offer insight into some of the deepest existential issues facing us like loss, illness, disconnection, and so on. Each type addresses particular problems and offers something unique," Dr Low said.
"So, knowing what's out there can help teachers to decide which approach to mindfulness, or combination of approaches, best suits their specific needs".