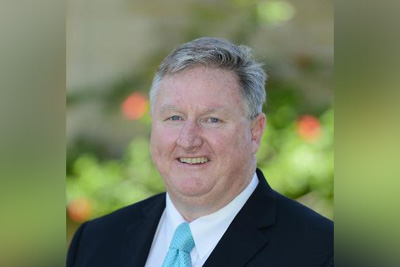 From vertical schools to new state-of-the-art campuses at existing schools, the innovative design of teaching and learning spaces is showing how the physical – as well as the pedagogical – landscape is shifting.
In 2018, Dr Benjamin Cleveland, a senior lecturer at the University of Melbourne's Faculty of Architecture, Building and Planning, identified four key drivers for improved school design and innovation: new curricula; inclusive education design; turning schools into community hubs; and creating more outdoor learning spaces.
While countries such as Finland, Norway and Sweden have long embedded these into their education systems, Cleveland noted that Australia is "far ahead of the world" in terms of implementing an academic perspective into the design of its learning environments.
However, the outbreak of COVID-19 has meant that many schools have experienced significant limitations in terms of how they use their learning spaces during the pandemic.
Recognising these limitations, some principals and their leadership teams have gone back to the drawing board to figure out how they can make the best from this unprecedented disruption and rejig their learning design.
One of these schools is St Luke's Catholic College, which was recently named a finalist for the Innovation in Learning Environment Design Award ahead of the Australian Education Awards 2020.
Principal, Greg Miller, said the school's nomination for the Award comprises "a mix of both the physical and pedagogical aspects of the school's learning environment".
"Learning design at the school during the shift to flexible and remote learning has been very much about the pedagogical," Miller told The Educator, noting the "direct and profound" impact of COVID-19 on the school's learning environment.
"During remote learning we had it confirmed that learning is no longer bound by place [classrooms] and time [timetables]. Furthermore, with the relaxation of local NESA requirements we were encouraged to think differently".
Miller said the option to reduce the number of learning outcomes to be assessed, and a freedom to produce school reports in a 'new normal' way, was well received by the school community.
"With strong encouragement from our local system leaders, St Luke's has accelerated its commitment to teach, assess and track each student's general capabilities required for a changing world".
A more student-focused environment
Miller said the school's 2020 learning environment has become "far more focused and centred on the student".
"With a deeper appreciation for students to lead their own learning with a reduction in face to face teaching, and teachers were inspired to iterate, ideate and create new learning possibilities," he said.
"As a result, a pattern of teacher-managed learning, wellbeing, parent supported learning and self-directed or self-paced opportunities facilitated by capable LMS' enabled everyone to pivot quickly in response to the pandemic".
Miller said that throughout the entire time of remote and flexible learning during COVID-19, the College was constantly surveying students, parents and teachers about their experience of learning to see where the school could build on its successful programs, or improve where needed.
With this constant interaction with key stakeholders, the school noticed some promising results across its K-4 and 5-9 year levels during remote learning.
For example, K-4 parents significantly increased their connection with their child's learning, and students in this year group articulated their thinking through Seesaw uploads. Teachers also produced high quality instructional videos for students.
In years 5-9, Miller said classroom introverts asked far more questions in the online environment, and students enjoyed the trust shown in them to self-pace some of their work.
Miller noted that teachers were also adept at utilising the differentiation possibilities that came with the online applications the school was using.
"The greatest reminder throughout remote and flexible learning is that there is no 'one size fits all' approach which supports all learners," Miller said.
"As such, and in response to the feedback from students, parents and teachers, as well as referring to blended learning research, we adopted new daily flows and a new weekly routine for both primary and secondary students at the College".