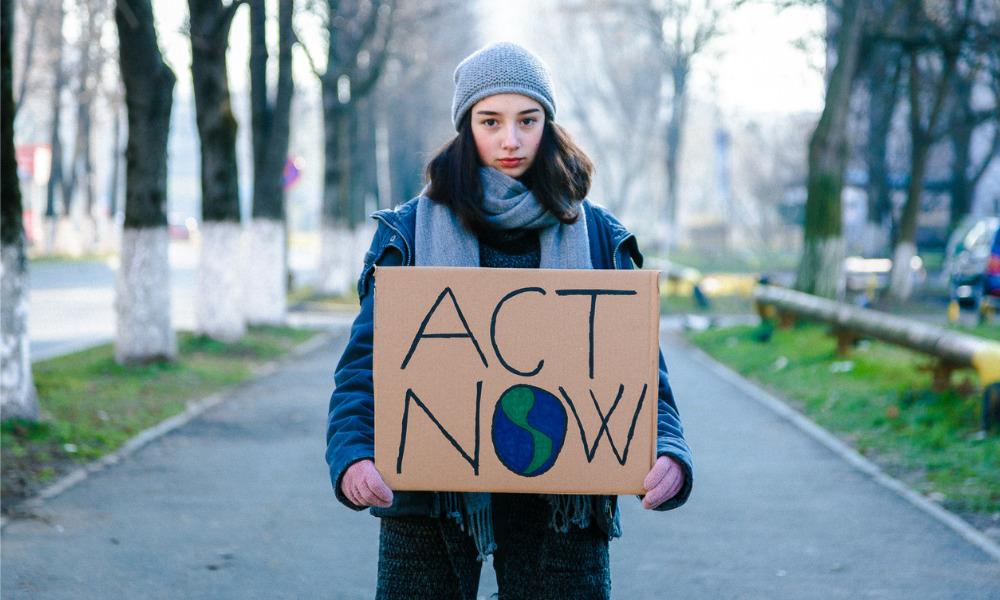 Australia's youth say the environment is their top concern, followed by equity, discrimination and mental health, a major nationwide survey of nearly 20,000 young people has found.
Mission Australia's new Youth Survey Report 2022 also revealed financial concerns and housing instability have affected many young people and their families over the past year. The environment (51.0%), equity and discrimination (35.9%) and mental health (33.9%) topped the issues young people aged 15 to 19 want Australia to address in 2022.
Not only was the environment one of the most important issues in Australia according to half (51.0%) of young respondents – soaring from 38.0% in 2021 and 29.8% in 2020, one-quarter (25.5%) were also personally extremely or very concerned about climate change.
Read more: 'Education, not extinction': Why the Italian government sided with the youth on climate change
'School leaders must do all they can'
Mission Australia's, CEO Sharon Callister, said school leaders must bear in mind the impacts that the pandemic, recent natural disasters and financial pressures have on young students' lives and perspectives.
"School leaders across Australia must do all they can, so the negative impacts of the past few years don't cause ongoing problems for this generation," Callister told The Educator.
"While we know from our survey that young people turn to their friends and family for support, schools play a major role in supporting young people. That's why school leaders should take the time to understand the challenges and concerns of young people expressed in our Youth Survey, and also ensure students can access the opportunities and supports they need to thrive."
Callister said that for the first time, the Youth Survey reported on young people's solutions to the issues they face, adding that this is important for school leaders to take heed of.
"Young people identified that having more manageable workloads at school and more understanding from teachers about student stress levels would help them manage their school related challenges," she said.
"They also voiced the importance of asking friends, family and health professionals for support, the need for learning strategies to reduce stress and more emphasis on mental health and wellbeing at school."
Callister said many of the concerns raised by students span their personal, school and work lives and speak to the need for holistic action around young people's health and wellbeing.
"Coping with stress, mental health and school or study problems are consistently reported as top concerning issues," she said.
"Schools are important places for identifying and providing support as most children and young people attend school."
Callister said that while most state governments have student wellbeing frameworks in place that can provide a foundation for this work, locally developed student wellbeing strategies are an additional way to organise and direct effort.
"This of course creates additional work and responsibilities, and schools should be adequately funded and resourced with appropriate staff to carry out this work effectively," she said.
"Helping to create a school environment that is safe, supportive and empowers students to speak and be heard is an important starting point."
Callister said this is particularly the case for issues such as mental health, discrimination and unfair treatment which can be highly influenced by the school environment.
"We also know that these issues are felt and experienced more deeply by certain groups of students. For example, gender diverse students who don't have a supportive and inclusive environment are more at risk of experiencing abuse and poor educational outcomes," she said.
"Many educators would know and practice this, but positive role modelling, calling out and responding to bullying and being open and empathetic to all students, are some of the practical ways they can contribute to a safe and supportive environment."
Callister said working closely with the school counsellor and accessing evidence-based online resources will help equip educators with additional knowledge and skills to respond to vulnerable students in their care.
"While leaders and educators cannot solve every problem alone, they are often the first to know or suspect something is wrong. That's why it is important they are backed by a whole-of-school approach that puts student health and wellbeing at the forefront."