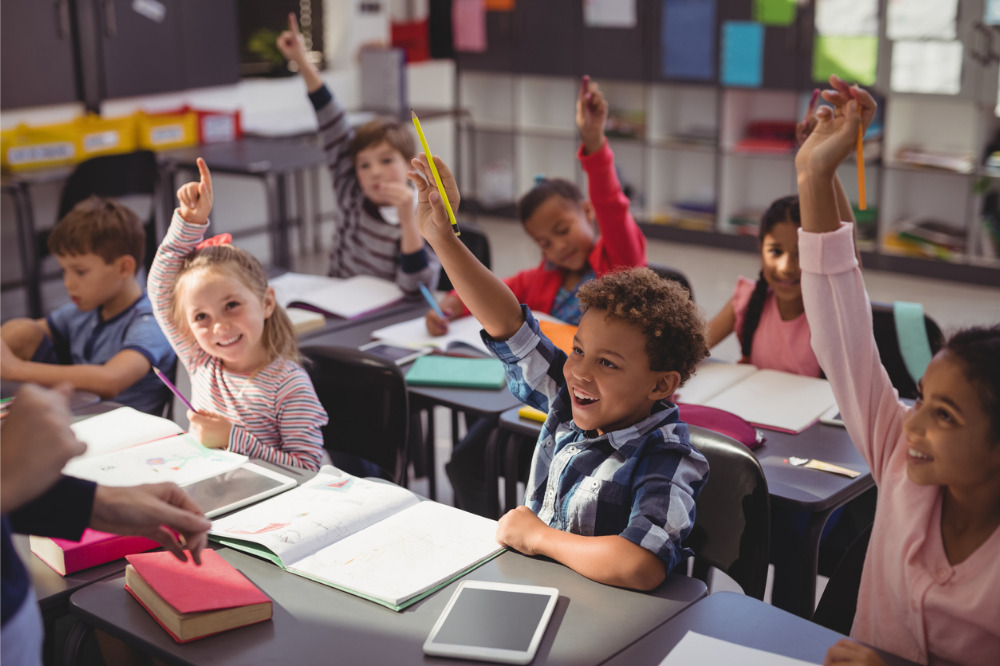 With a new Federal Government in place, now is the time "to act boldly" for the benefit of all young people, urges a new report by The Mitchell Institute.
'Reinvigorating and reimagining our schools: A vision for post-pandemic schooling in Australia', makes a case for the "reimagination of education" – moving towards equity and innovation, through system-wide collaboration.
The report brings together a synthesis of the evidence base and draws on multiple perspectives in order to navigate the many polarities and ideological battles at play in education. According to the researchers, the result is the identification and discussion of three key practices to shape an education system of the future: adaptive leadership, responsive teaching and generative assessment.
"Australian teachers will be familiar with many of the practices and mindsets described in this paper, but applying them at all levels of education and providing students with an opportunity to influence their own learning would see significant change to our education system – for the better," Professor Peter Dawkins AO, Emeritus Professor of Economics at the Mitchell Institute for Education and Health Policy, and Former Vice-Chancellor of Victoria University, said.
In the paper, each practice is explored through the perspectives of policymakers, teachers and school leaders, and students to provide insight into how these can be applied throughout all levels of education. STEAM - Science, Technology, Engineering, the Arts and Mathematics is profiled as a transdisciplinary approach to learning that can drive innovation in schools, and is closely aligned to the three key practices.
The Mitchell Institute report follows the release of a manifesto in March by the Association of Heads of Independent Schools of Australia (AHISA) that called for "a strengths-based approach over deficit-model thinking" to improve education policymaking.
"Over the last two-and-a-half years, our schools and teachers have conclusively demonstrated their amazing strengths. Now is the time to build on those strengths and accelerate the great work that schools are initiating for the benefit of their students," AHISA's CEO, Beth Blackwood, said.
Blackwood said that while significant progress had been made in supporting teachers during the pandemic, a "deeper shift" in education policymaking is needed.
The six strengths-based priority areas outlined in AHISA's policy manifesto include supporting the digital transformation of Australian education; upskilling the teaching profession; re-establishing and strengthening students' learning journeys; supporting student wellbeing; strengthening all levels of school leadership and engaging parents in their children's education.
"By working with the profession, and building on the strengths of educators and schools, governments can support schools to rebuild and reshape learning pathways to help all students achieve their best possible futures," Blackwood said.
"A strengths-based approach to policymaking is the best way of bringing together the expertise of educators and the resources of governments to realise a new vision for Australia's school system."
Dr David Roy, a senior lecturer at the University of Newcastle's School of Education, says teachers must be allowed to teach, and students must be allowed to become "polymaths with a strong overall knowledge base."
"Higher Education is where people should specialise, so ensure all children have literacy, numeracy, science, humanities, and a second language," Dr Roy told The Educator.
"We must also look to those countries that are successful and comparable, culturally and recognise – that is what they do – aim for a wide education not a narrow specialisation. For young children – let them play and learn through play."
Dr Roy said it must also be recognised that "education is not a one-size -fits-all approach".
"To allow for the square pegs in round holes; embrace different approaches that work and fund an independent research council to test new concepts," he said.
"Explicit teaching works. But so does discussion and problem-solving. None work in isolation but in conjunction with each other. The same for numeracy or literacy."