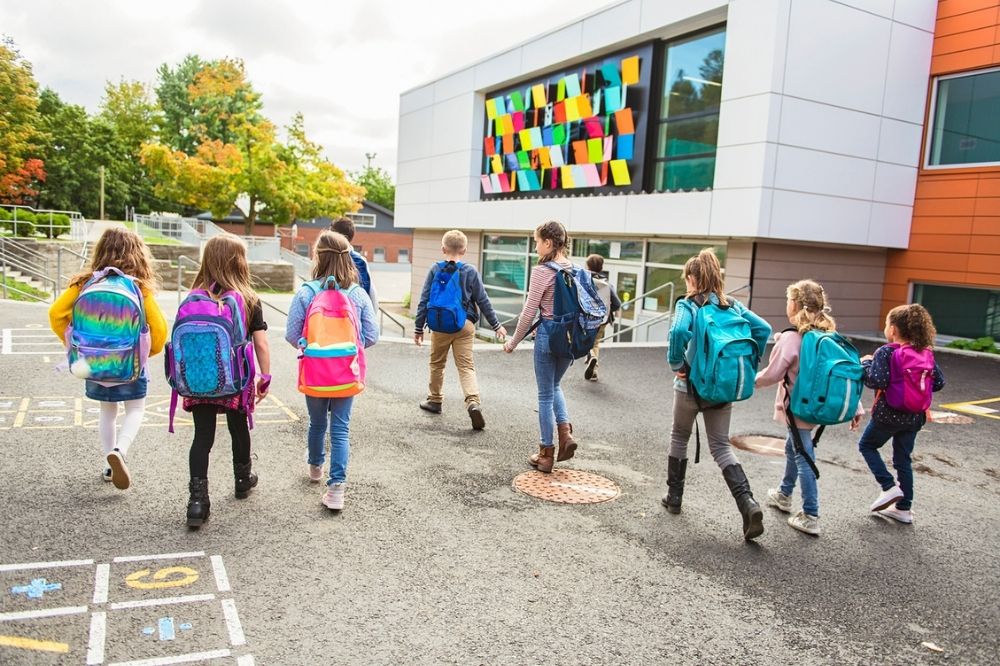 Amid concerns around record-high cases and unvaccinated children, New South Wales is keen to proceed with its plans to reopen schools in time for term one.
This comes before primary school-aged children receive their first jabs on Monday, January 10. Since a three-week interval is needed before the second dose can be administered, only a handful of children will be fully vaccinated by the time term one begins on February 1.
Meanwhile, only 78% of NSW children aged 12 to 15 have been fully vaccinated.
Angelo Gavrielatos, president of NSW Teachers Federation, pointed out that schools were disrupted in 2021 when cases back then were still "a fraction of what we're seeing today."
"The current plan is the plan we had when schools went into the vacation period," Gavrielatos told The Guardian. "All that's changed. We are now living in a very different context to what we were in the weeks prior to schools going into summer recess."
Still, NSW Premier Dominic Perrottet stood firm on his stance to reopen schools, reiterating what Prime Minister Scott Morrison said to have "schools go back and stay back" as agreed upon by the national cabinet last Wednesday.
"Our commitment is to get kids back in the classroom day one, term one," Perrottet said.
However, the mass return of students is also sparking concerns of staff shortages from exposure to COVID-19.
"Just like the health system… that will be an issue," Perrottet said. "[But] I'm very confident with the plans that I went through yesterday with our Department of Education. We are preparing for that challenge."
Perrottet said that measures being considered to protect children include daily rapid COVID-19 testings, but the national framework is still in the works.
Terry Muldoon, principal of St. Columba Anglican School, shared that the whole situation has been nightmarish as they scramble to prepare everything in less than a month.
"Our biggest concern at the moment, beyond the general concern for our students, is making sure our staff are as healthy as possible, and we don't have masses of staff going into isolation," Muldoon told ABC News. "Imagine if we lost three kindergarten teachers in the first few weeks, I think kindergarten would be unviable."
Meanwhile, the Queensland government has since pushed back on the return to classrooms by two to three weeks as the nation grapples with its largest outbreak yet.