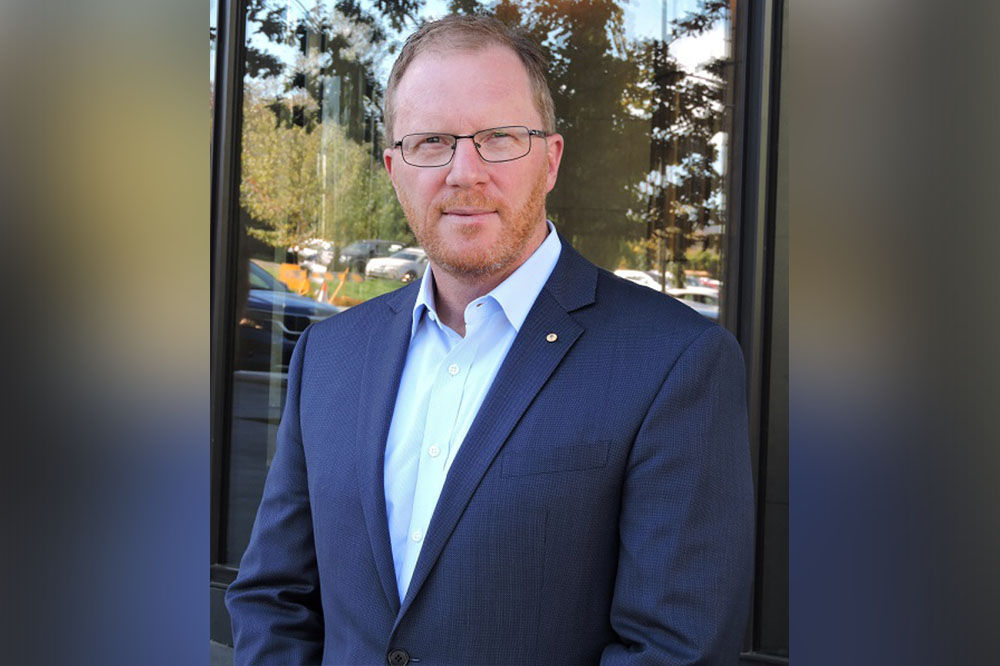 Australia requires 6.5 million additional digital workers by 2025 to keep pace with technological change – a massive 79% increase from today's levels – a new study reveals.
The technology sector currently contributes about $122bn to the Australian economy, which is around 6.6% of the country's GDP. By 2030, that contribution is expected to grow to about $207bn per year, with the right policy settings and digital skills training.
Former Head of Information Warfare for Australian Defence, Dr. Marcus Thompson believes the addition of new tech roles to the Government's Priority Migration Skilled Occupation List (PMSOL) reaffirms the need to build sovereign digital skills in Australia.
According to Dr Thompson – senior advisor, Macquarie Telecom Group – onshoring talent won't plug the gaps, and cyber roles can't be brought in from abroad given the rising threat of nation states.
"More tech roles being added to the Government's PMSOL reaffirms the need to build sovereign digital skills in Australia. These are the roles that are powering our digital economy and the current level of skills shortages is concerning," Dr Thompson told The Educator.
"Onshoring talent will not be enough to plug these gaps, and cybersecurity roles in particular cannot be brought in from abroad given the increasing threat of nation states".
Dr Thompson said stronger partnerships are required between governments at all levels, and industry and education providers to ensure the majority of our tech skills needs can be developed here at home.
"This will maximise our ability to both secure these skills and grow the digital economy. Appropriate national bodies are needed to accredit courses and certify technical and cyber skills".
Earlier this year, a report commissioned by Amazon Web Services (AWS) and developed by strategy and economics consulting firm AlphaBeta found the average worker will need to gain seven new digital skills to keep pace with technological change.
"The seven digital skills workers need to learn are all basic-level skills, but they differ across workers depending on their specific job needs," Iain Rouse, Director & Country Leader, Worldwide Public Sector, ANZ at AWS, told The Educator.
"The skills relate to the following competence areas: devices and software operations; information and data literacy, digital content creation, cloud computing, digital communication and collaboration, digital problem solving, digital security and ethics, and digital project management".
"To ensure our young people and future workers are job ready, schools need to incorporate training for the skillsets that are expected to be in-demand across different sectors".
Rouse said educational institutions need to ensure they are "creating the conditions for success, moving beyond business as usual".
"Skills – specifically micro-skills – need to be achieved with hours, and credentials in days not months or years," he said.
"In AlphaBeta's interviews with education experts, it was mentioned that while some universities [e.g. RMIT and Swinburne University of Technology] are active in incorporating industry needs into educational curriculums, not all universities have mainstreamed new tech skills into their courses".
Rouse said these include emerging technologies such as blockchain, big data, Augmented Reality (AR), and Virtual Reality (VR).
"The K-12 segment also needs a stronger focus on building horizontal competences for students, for example, by leveraging EdTech solutions across subjects," he said.
The latest report by AWS and AlphaBeta also highlighted the importance of industry collaboration and local skilling programs.
Rouse said that addressing the skills gap requires "intentional, sustained effort" by the private and public sectors.
"AWS has been collaborating with education institutions, industry organisations, and government with local skilling initiatives to help students and workforce keep pace with technology advancements," he said.
"There are numerous programs available to schools. To help address in-demand digital and cloud skills, AWS training is being offered as part of the vocational electives in Applied Digital Technologies and Information, Digital Media and Technology across Australian high schools for students in Year 11 and 12".
Within these electives, students interested in digital technologies as a career complete a 35-hour virtual work placement through the Workplace Learning Network where AWS provides mentoring and career workshops.