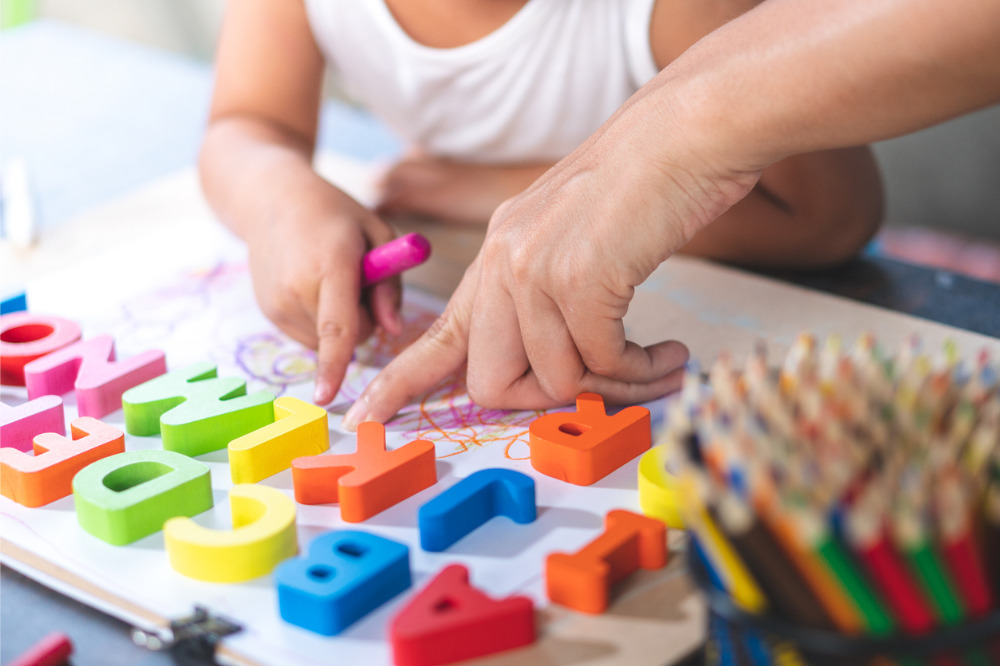 The Federal Government's free Year 1 Phonics Check is seeing a significant uptake from schools, with more than 1,043 schools registering users to access the website since it launched in August. In NSW alone, one in three public primary schools conducted the check in August.
The phonics screening check – a five to seven-minute assessment that tells teachers how their students are progressing in phonics – consists of 40 words which are delivered through a mixture of 20 real words and 20 pseudo-words.
The initiative is a major part of the government's goal to lift the literacy outcomes of young people amid reports showing a worrying slump in this important area of students' learning.
An independent review of NAPLAN by Victoria, NSW, Queensland and the ACT found that in the period between 2008 and 2019, writing performance among students plateaued between Years 3 and 5, before declining in Years 7 to 9.
According to researchers at the Institute for Learning Sciences and Teacher Education at the Australian Catholic University (ACU), this is because, while education systems have prioritised teaching reading, "far less attention and expertise has been directed to teaching writing, beyond perhaps spelling."
A recent survey of more than 4,000 NSW teachers highlighted this issue when it found that 49% felt underprepared to reach writing.
Federal Education Minister Dan Tehan said early usage data from the Literacy Hub suggests that parents and teachers are using the tools to better understand a child's reading level and what extra support they may need to improve their reading.
"In South Australia, where they introduced a Year 1 Phonics Check in 2018, they have seen a dramatic improvement in how they are teaching children to read," Minister Tehan said.
"I encourage all states and territories to follow South Australia and introduce a compulsory phonics check".
South Australian Minister for Education John Gardner said Phonics Check results have been providing teachers with a "useful picture" of students' reading progress so they can implement the right support for those who are struggling.
While the vast majority of educators agree that phonics is an important part of learning to read, the methods involved have long been a topic of heated debate among educators.
Dr Jennifer Buckingham, former senior research fellow and head of the 'FIVE from FIVE' Literacy Project, said learning to use phonics to decode words accurately is an essential aspect of early reading.
"The Year 1 phonics check is a valuable evidence-based assessment tool to ensure that children have achieved sufficient phonics skill at this critical point in their reading development," Buckingham said.
However, some teachers and principals have voiced reservations about the check.
Katharyn Cullen, assistant head of Junior School at Seymour College in Adelaide, said the danger with mandated phonics programs is that spelling instruction is programme- centred, instead of student- centred.
"This leaves teachers unable to meet the diverse needs of learners in their class- because one size does not fit all," Cullen wrote in an op-ed for The Educator.
"Evidence [Camilli, Vargus, & Yurecko, 2003] suggests that phonics is most effective in the context of a broader literacy curriculum. What is problematic, is that for advocates and teachers of commercialised phonic programmes, which sequence the order of sounds based on student ages, there is no broader context".
Meadowglen Primary School principal, Dr Loretta Piazza, also has misgivings about the government's literacy plan.
"At the centre of reading and writing is 'meaning', which brings a richness and authenticity and demonstrates how teaching is truly a craft," Dr Piazza, told The Educator.
"This must be where we put our energy and refuse to be distracted by the purporters of synthetic phonics".
THRASS founder, Denyse Ritchie, said that there is much to learn from the impact that this year's events have had on literacy education in Australia.
"2020 has clearly shown that educators have to be adaptable in their delivery of the curriculum and that differentiation is a key issue," Ritchie told The Educator.
"This year has also provided educators with a unique window, a concrete opportunity, to see first-hand the inequity that is the reality of our society".
She says this insight, gained from discussions with many teachers and schools both during and since the COVID-19 lockdowns, has changed the way that many educators think about their learners regarding individual perceived opportunities.
"This has clearly shown that a 'one size fits all' pre-packaged program for teaching literacy does not fit our society needs," she said.
"It also shows the importance of continued professional learning to build teacher knowledge and capacity to enable schools to build a strong, cohesive literacy program".
Ritchie said such a program should be interwoven across the school using consistent metalanguage and strategies to provide a sustainable learning platform.
"The program should also be easily adapted to different modes of delivery, not marginalise groups of learners and that be delivered to individual learners needs," she said.