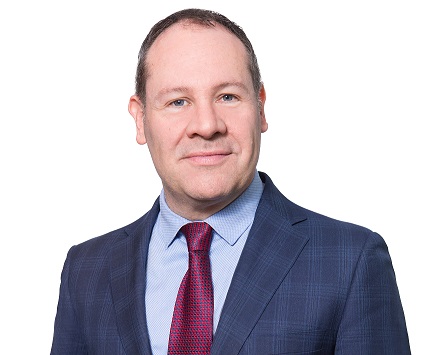 Over the years, multiple cases of school funds being inappropriately used have served as a stark reminder that employee fraud is a very real problem for Australian schools.
The consequences of such fraudulent activity can be severe, not only affecting the financial well-being of schools but also potentially impacting the quality of education provided to students. As for the perpetrators of this crime, the punishment can often involve hefty jail time.
Read more: How schools can cut compliance costs while mitigating risks
Paul O'Halloran, a Partner and Accredited Specialist in Workplace Relations at law firm Dentons, says employee fraud is more common than one might like to think.
"Misplaced trust, poor hiring and supervision policies, and a failure to implement strong internal controls can create an environment that is ripe for an employee to commit fraud in a school," O'Halloran told The Educator.
"Employee fraud is about opportunity. Schools that have inadequate control measures in place are more vulnerable. This will differ for each school."
O'Halloran notes that fraud in a school setting can include asset misappropriation, fraudulent accounting and financial reporting, and corruption.
"Motivating factors for fraud will differ, but in each case fraud involves an opportunity to exploit weaknesses in school or governing body oversight, supervision or monitoring. Management of school funds is something schools must get right," he said.
"Allegations of fraud in a school can affect staff morale as colleagues may feel a sense of betrayal that a colleague could do such a thing or that school leadership has allowed the fraud to occur."
O'Halloran pointed out that in a market where the attraction of teachers is so difficult, schools will find good employees do not want to work for a school where fraud is widespread, not investigated or not acted upon.
"Another issue is that the reputation of the school in the eyes of parents, students and competitors can be damaged."
Are existing safeguards enough?
Government schools, such as those in Victoria, have aspired to a zero-tolerance approach to fraudulent activity, following IBAC investigations into misuse of school "slush funds" in the past decade.
An example of this is the Victorian Education Department's Fraud and Corruption Control policy, in which the Department's Fraud and Corruption Control Unit can receive, assess and investigate reports of suspected fraud and corruption.
"Some non-government schools appear not to have the same high degree of focus on fraud detection and investigation as government schools. However, it would be wrong to think fraud does not occur in non-government schools. It does," O'Halloran said.
"It may be as straightforward as a principal using school funds to engage family members to undertake building and maintenance works at the school without proper disclosure of the interest to the Board; or as sophisticated as a Business Manager creating bogus purchase orders of a bona fide supplier to the school and substituting the supplier's bank account details with the Business Manager's personal bank account details."
In terms of safeguards, prevention is better than cure, says O'Halloran.
"Schools should ensure they have solid internal controls in place to identify and investigate fraud, because for every fraudulent activity, there is always a breakdown of internal controls."
Below, O'Halloran lists some examples of additional safeguards schools may consider:
Promote school policies: Every employee at the school, regardless of seniority, should adhere to school codes of conduct and policies and procedures and be held accountable for their actions.


Fraud control manual: Non-government schools (who may not be as stringent as government schools in this area) should ensure fraud control procedures are documented and that every employee has access to the procedures and is trained in them. Reports on the implementation of the procedures should be made to the leadership team regularly. There should be a "zero tolerance" of breaches and adherence to the procedures should form part of the conditions of employment.


Update Codes of Conduct: Is there a definition of "fraud" in the school code of conduct? These documents should be updated to capture fraudulent conduct.


Authorisation controls: Schools should implement policies that clearly articulate who is authorised to conduct transactions on behalf of the school and who is responsible for each step of a transaction (including who has authority to authorise a payment over a certain amount or entering into a contract).


Whistle-blower policy: Staff in schools should be aware that suspicions of fraud can be reported under whistle-blower policies.


Pre-employment checks: Schools must ensure recruitment practices cover off on past employment verification and seeking explanations of any employment gaps; police checks are conducted; verification of qualifications occurs including sighting original documents; telephone reference checks occur with former employers; credit checks are undertaken, particularly for employees in finance roles and those handling cash and potential employees are searched online, including viewing social networking sites.