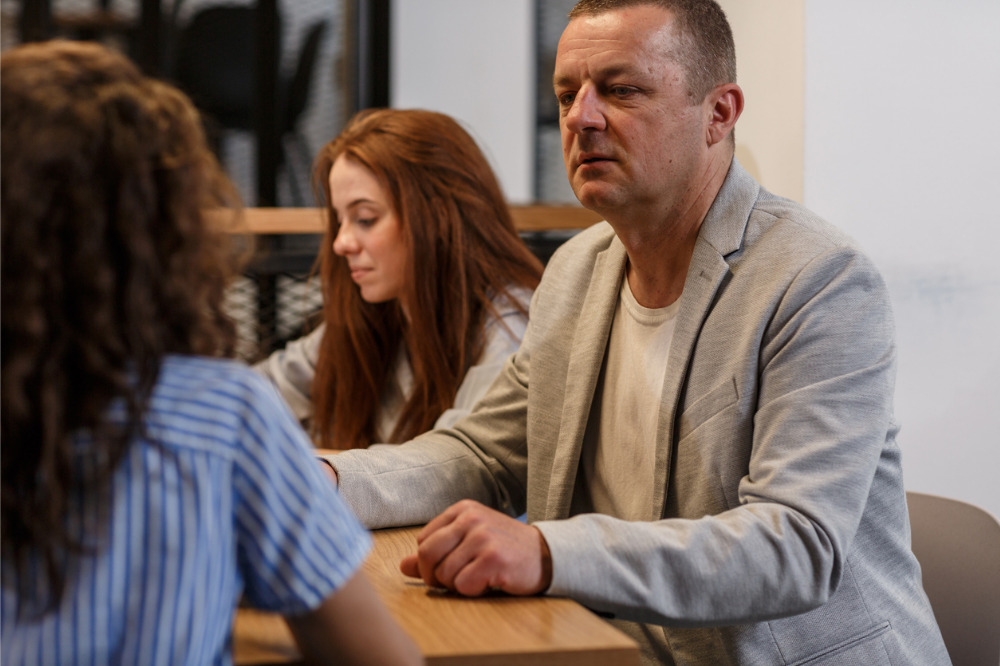 On Tuesday night, Federal Treasurer Josh Frydenberg unveiled the long-awaited 2021-22 Budget, announcing $24.4bn for all Australian schools. The funding includes $481.2m to expand its youth employment services program and $11m towards mental health programs for school communities.
The reaction from the education sector has been mixed, with the peak body for independent school principals saying the Budget gives "plenty for educators to work with" and the teachers' union calling it a "profound fail" for public schools and TAFEs.
Australian Secondary Principals Association (ASPA) president, Andrew Pierpoint, said that while the reaction from the business and education communities to Tuesday's Federal Budget bode well, there are ongoing issues that require more attention if the growing equity gap is to be addressed.
"From what we're seeing, the business community seems to be quite happy with the budget and that can only be a good thing for schools, families and society more broadly," Pierpoint told The Educator.
"The other component to this is the allocation of funding that goes to the education sector. We welcome the significant funding for preschools, and while that funding isn't coming to government schools, we understand the value this funding can have for these students later on".
Pierpoint said many public schools across Australia are continuing to feel the impact of COVID-19.
"After last years' experience, and the inequities that were shown to be very relevant across our education sector, we're disappointed that there is not more funding coming to government schools as what has been allocated".
'There's plenty in this Budget for educators to work with'
Association of Heads of Independent Schools Australia CEO, Beth Blackwood, said the Budget is one that "aims to support business and consumer confidence and in turn economic growth and social stability".
"It touches on many aspects of the lives of Australians, and of course families and children, and therefore is of interest to educators in multiple ways," Blackwood told The Educator.
"Ongoing investment in early childhood education, with a guarantee of 15 hours of pre-school attendance per week, is very welcome".
Blackwood also welcomed the commitment of significant additional funding for mental health services in Australia's communities, which she said will support schools as they manage increased student health and wellbeing issues.
She said investment in delivery of Together for Humanity programs for students and teachers also touches on the important role schools play in supporting social harmony.
"In terms of direct funding for schools, additional funding in 2021-22 for boarding schools with a high proportion of Aboriginal and Torres Strait Islander students is a welcome recognition of the impact of COVID-19 lockdowns on students from remote and very remote areas," she said.
"And, while not unexpected, it is still assuring to see confirmation of continued funding of the National School Reform Agreement, and therefore the Commonwealth's funding of per student recurrent grants for non-government schools".
Blackwood said the Government "seems to be interested in a more integrated approach to progressing the overall wellbeing of the nation, and certainly the progress of our children and young people".
"There's plenty in this Budget for educators to work with".
A 'burning need' for skills-based microcredentials
Tony Maguire, regional director Australia/NZ at edtech and training tech company D2L, said that while it can be tempting to imagine that universities will bounce back and international students will return to Australia in the pre-pandemic numbers that buoyed the industry for so long, it's unlikely we'll know how long – if at all – it will take for that occur.
"The Government has dedicated $19 billion per year to universities, and recently opened submissions for a new national strategy for international education to respond to the upheaval and help guide the sector's recovery," Maguire told The Educator.
"But recovering from multi-billion-dollar and jobs losses in a post-pandemic work will require recasting our understanding of the sectors a foundational value chain and how digital ecosystems amplify engagement for local and international students, the quality of the student experience (from on campus to online) that sets Australian universities apart from global competitors".
Maguire said that in addition to the Federal Government's jobs and skills commitments, there is also "a burning need" for a framework of skills-based micro-credentials developed in collaboration with industry, universities, vocational training providers and public sector.
"Many skills learned on the job are portable to dozens of others, and the attainment of these needs to be recognised, especially when it comes to achieving the Budget's ambition to boost trades and apprentices, small business, and other skilled positions".