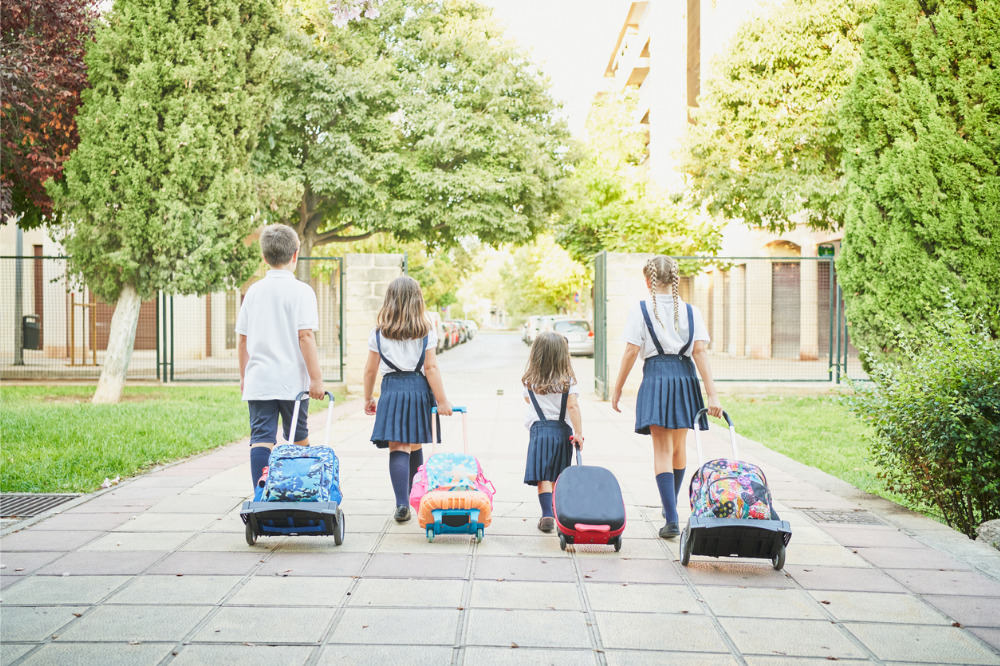 Private school fees have increased back to pre-pandemic levels amid rising cost pressures, a new analysis shows.
According to the analysis by leading education payment provider EdStart, private school fees rose by an average of 2.9% this year, up from 1.05% in 2021.
Edstart CEO, Jack Stevens, said inflation will be a major factor on the minds of schools during 2022 and 2023.
"It is driving up cost inputs for schools, as well as putting pressure on household budgets," Stevens told The Educator.
"Schools are continuing to try to strike the right balance between covering the ever-increasing cost of education delivery without dramatic increases to parent fees."
Stevens said that while fees are on the rise, enrolments continue to remain strong throughout the independent school sector.
"While fees will continue to be a factor under consideration by families, the pandemic has allowed many independent schools to demonstrate their value to families through their ability to be agile and parent and student-centric, for example with remote learning implementations and other COVID-19 responses."
Don't shoot the messenger
Stevens said many of the factors leading to fee increases are outside schools' control.
"The transition to the 'new normal' of living with the virus means schools are incurring extra costs like additional teaching and support staff, increased cleaning requirements, procurement of rapid antigen tests, and alterations to classrooms to improve air quality," Stevens said.
"More than half of our Edstart partner schools have indicated to us that the costs of these future-proofing initiatives are having the most significant impact on their budget. In addition, changes to the federal government funding model for non-government schools will also continue to impact school budgets this year."
Despite fee increases returning to pre-pandemic levels, schools have kept the rate of increase in-line with inflation conscious of the financial impact on families. Over half of schools (56%) raised their fees below the Consumer Price Index (CPI).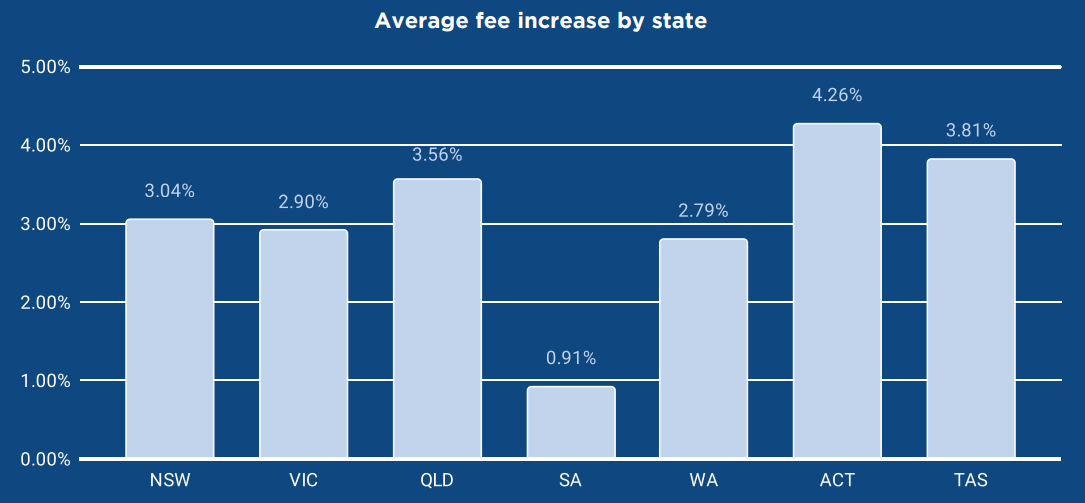 'A return to business as usual'
John Somerset, education industry expert and Director of Somerset Education, pointed out that wages and other costs continue to rise at or above CPI, so school revenue must similarly rise to ensure long-term sustainability.
"Schools need adequate operating surpluses to ensure they can sustainably reinvest in crucial facilities and equipment, and also to service loans used to fund buildings and equipment that the students enjoy," Somerset said.
"As you know costs have increased considerably during 2021 and 2022 due to labour shortages, transport disruptions, extra COVID-related costs. So, all in all, a return to business as usual fee increases in 2022 is very reasonable."