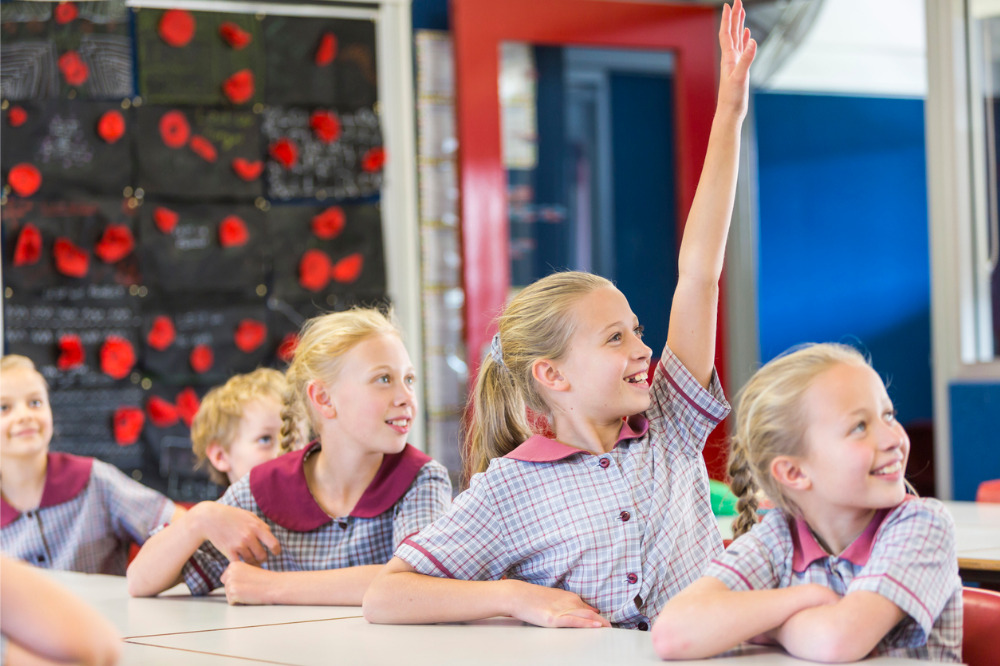 On Tuesday night, Treasurer Jim Chalmers handed down Australia's Federal Budget for 2022-23, announcing massive upgrades to school infrastructure, thousands of new teaching places and more than $200m in funding to help students bounce back from the mental health and wellbeing impacts of the Covid-19 pandemic.
Responding to the Budget, Australian Education Union federal president Correna Haythorpe said that while the funding allocations for public schools was "undeniably a good starting point", the nation's largest school sector needs greater funding so that students have the most up-to-date resources and facilities they need.
Haythorpe said the Federal Government must also continue to develop new initiatives to address the shortages.
"We look forward to working with Education Minister Clare to do so in a way that protects and enhances the hard-won rigour and quality in teacher education," she said.
'The government is walking its talk'
The Australian Government Primary Principal Association (AGPPA) welcomed the Budget, applauding the additional funding for university places for teachers.
"It is terrific that the government has recognised in their first budget that an investment in training teachers is desperately required," AGPPA president, Pat Murphy, told The Educator.
"By doing this in their first budget ensures that the actions of the government match their commitment to enhancing the teaching profession."
Murphy said funding additional university teaching places for students from disadvantaged backgrounds is a positive for Australia's government primary schools.
"This commitment will help deliver more inclusive teaching staffs to schools in all parts of Australia and provide our students with role models from their communities, cultures and allow more people with disabilities to enter the profession," he said.
"Reinvesting in the TAFE system highlights the government's commitment to advancing education in this country and AGPPA look forward to the Albanese government properly funding government primary schools in this country in future budgets which will be achieved through the next round of the National School Reform Agreement and Bilateral Funding Agreements."
'Victorian public schools are still missing out'
Henry Grossek is the principal at Berwick Lodge Primary School in Victoria. Between 2009-2012, Grossek led a four-year national campaign for schools in which he highlighted the poor deal many public schools were given under the Rudd Government 'Building the Education Revolution initiative, which he decried as "a waste of money".
Grossek says the biggest issue for the Federal Government moving forward will be establishing which sector gets what in terms of the promised funding.
"Who is getting what share of the cake in this Budget? Here in Victoria, the Andrews Government has pledged $1.46 billion to public schools, which is all well and good, but they've also pledged $710 million to private schools, which are far closer to 100% of their SRS," Grossek told The Educator.
"Some might be curious as to why private schools are getting this much money when overall we are still one of the lowest per capita funded states in the country for public schools and nowhere near our 75% of SRS that government promised would happen."
'A good step but not a solution'
Professor Scott Eacott, who leads an interdisciplinary research program at the UNSW's Gonski Institute, is concerned with the central question of how education should be organised to get the outcomes that schools desire.
"It is great to see targeted and tailored funding for education, but it is important to remember that this is part of an ongoing agenda and not a solution to enduring issues," Professor Eacott said.
"In addition, there remains the idiosyncratic nature of Australian federalism that can be generative or inhibitive to reforms."
Professor Eacott said delivering equitable and excellent education at scale is "fundamental to national prosperity."
"Paying attention to education throughout the lifespan, from early childhood through to lifelong learning and targeting funding on inequities is a crucial step for Australia."