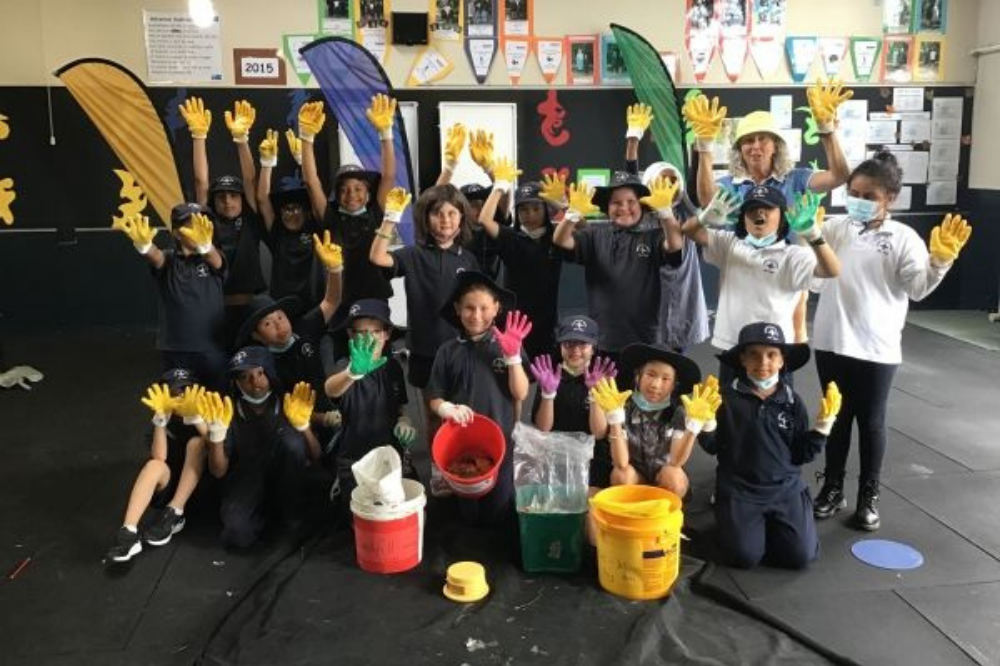 In recent years, sustainability education has taken on increased importance as a growing body of research details the impacts of climate change and its implications.
Fortunately, young people are keenly political and taking a greater interest in addressing serious global issues like climate change.
Interestingly, studies have shown that students who felt that their school cared about the environment and embraced sustainability, were also more likely to exhibit higher levels of wellbeing.
In Victoria, the ResourceSmart Schools program – run by Sustainability Victoria – is supporting principals across the state to embed sustainability across their campus, community and curriculum, while saving resources and money for the school.
The program also runs an awards event that celebrates students, teachers, parents and volunteers who worked on sustainability initiatives throughout 2020 and 2021. Some of the actions undertaken by schools during 2020 and 2021 include auditing resource use at home and in the school and kickstarting sustainability action plans.
A hands-on approach to sustainability
In 2019, Albion Primary School signed up to become a ResourceSmart School with the aim of achieving 5 stars and hold a 5-star rating. In the space of a year, it has already achieved a 3-star rating. It hopes the progress will be recognised at this year's awards, being held in June. Nominations for the awards close March 28.
One of the school's teachers, Marita Ryan, has taken a hands-on approach to sustainability education.
"I have always seen the yard as my PE classroom and hate to see litter in the yard. I often talk to the students about the state of our yard as we move through different areas, particularly if there is a lot of litter on that day," Ryan told The Educator.
"I put out buckets and tongs many years ago and began rewarding students with a sticker if they picked up a bucket of rubbish and very rarely use it as a punishment."
Over the years, the school has rolled out other initiatives, like bringing in eggshells for the garden to keep the bugs away, collecting food scraps for the worm farms, compost bins and chooks, collecting bread tags for wheelchairs, bottle caps, oral care, old pencils and glue sticks all to be recycled.
"This year, I run a one-hour formal sustainability class where we do a hands-on activity. This term we are doing a weekly litter and waste audit," Ryan said.
"Over the past two years I have spent a lot of time documenting our sustainability practises through the ResourceSmart Schools website and have achieved 3 of the 5 stars from Sustainability Victoria for our school."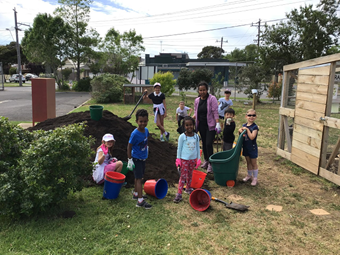 Improving voice and agency
The school's principal, Adrienne Williamson, said Ryan's passion for sustainability is well-known at the school and that her work in educating students, staff and parents has made an impact.
"I have supported and run with the initiatives as Marita has introduced them, sharing them with the school community, communicating and making sure the entire school community is kept informed of the initiatives and how they can support them," Williamson told The Educator.
"This occurs through reports to school council, E-News items, email and SMS direct send to parents and website information for the broader community."
Williamson said the most positive outcomes from the school's sustainability initiatives have been the increase in staff and student's knowledge and of the importance of recycling and trying to do it properly.
"Students and staff are making conscious decisions about reducing rubbish and where to put their rubbish if they have it," she said.
"Everyone is interested in developing the biodiversity in the school and take pride in the garden and grounds developments. Results from a school survey demonstrated that the school community was aware and supportive of the work the school is doing in order to become more sustainable."
Williamson said the student leaders, who are doing a lot of work in this space, are also becoming more confident and vocal in facilitating school activities and agitating for change.
"This project has helped improve student voice and agency. Anecdotal evidence suggests that students very much appreciate the fact that their school cares about the environment and is doing what we can to make the school more sustainable," she said.
"The school leaders and the sustainability classes are demonstrating that what we are doing is helping to make a difference, not just at school, but also at home and in the wider community."