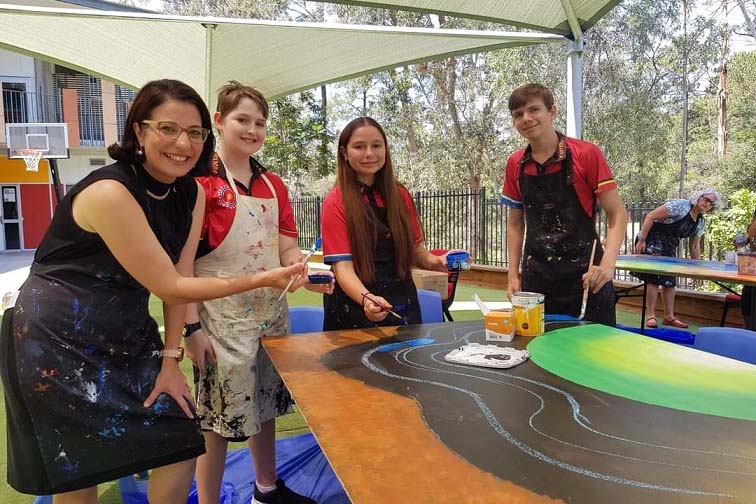 When Hymba Yumba Independent School (HYIS) opened its doors to students as the first Indigenous school in the Ipswich suburb of Springfield in 2010, its vision was clear: inspire a love of learning, culture and respect for all students.
Ten years on, that vision has come to life in an empowering way.
At HYIS, "jarjums" (the word for 'children' in the local Bidjara language) are engaged in their learning from the moment they walk through the gates in the morning – and from a quick glance at the school's programs, it's easy to see why.
The school's high-quality project-based learning programs are putting students in the drivers' seat of their learning, but in a way that is more compassionate than academic, and more inspiring than instructional.
Initiatives include 'Brand Masters', where students create an innovative entrepreneurship proposal using their people's bush medicine and bush tucker; the 'Tidda' program, where Year 7–12 girls are taught how to become resilient, independent leaders with strong sense of their identity; and the Bunji program, where male role models support, encourage and provide cultural guidance for the boys.
Like almost every other school in the world, HYIS felt the impact of the COVID-19 pandemic was felt in a profound way across its teaching and learning community. However, there was one silver lining that the school is thankful for.
"We were lucky at Hymba Yumba that lock-down occurred during the planning phases of project-based learning," HYIS principal, Peter Foster, told The Educator.
"Zoom Meetings and One Drive became a new way to work collaboratively both here at school and with the staff in Global Schools in Argentina and Newport School in Columbia".
Foster said that as HYIS held planning meetings with staff overseas, the effects that isolation was having on school communities became more apparent.
"For this reason, we became drawn to this idea of unity and community," he said.
And this focus on unity and community isn't just confined to connections between the human learners and teachers at HYIS. Animals, too, have an important place at the school.
In primary school, one project being run is Animal Allies, which teaches how Aboriginal peoples and Torres Strait Islander peoples used their connections to the land, animals, and seasons to live and ensure sustainability for generations to come.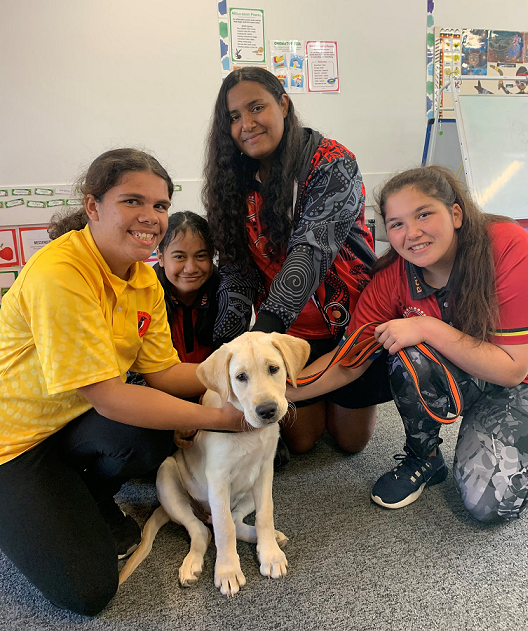 There is also a dog training and handling program, which not only teaches students how to interact with and train dogs, but also develops their cross-curricular knowledge and important life skills, such as responsibility, respect for living things, empathy, and discipline.
Foster said the HYIS Dog Training Program, working closely with Empower Assistance Dogs, has had a positive impact on children.
"The program really focusses on showing the jarjums how to communicate effectively in different ways with the varying personalities of the dogs as they are all different, just like us," Foster said.
"We have seen students not only improve their communication, confidence, leadership, and aptitude when handling the dogs but also transferring these skills over to their interactions with each other".
Foster said simply having the dogs in the school "brings smiles to the jarjums' faces" and allows them to improve their behaviour through positive rewards such as extra time with the dogs.
"The dogs are always happy to lay down and listen to a jarjum talk, be a comfort to those who need it and are always making us laugh with their individual personalities," he said.
"We could not imagine life at school without them now, they have become a part of our Hymba Yumba family".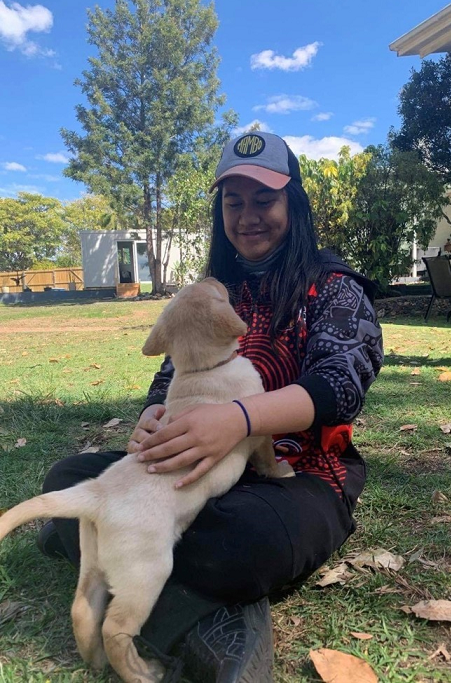 Nurturing the catalysts for change
Foster said 2020 has underlined the importance of connection, whether it be connecting with individuals, the community, country or culture.
"A jarjum's success does not occur in isolation, it occurs when the jarjums, teachers, families and community join together with education and culture at the forefront," he said.
"In 2021, the key is to utilise the skill set and strengths of teachers to continue to drive projects that allow effective community engagement and sharing of knowledge".
Looking towards 2021, Foster said he sees some unique opportunities for the school to draw on the learnings of an unprecedented year.
"Aboriginal and Torres Strait Islander people are the oldest living culture on earth and it is vitally important that we utilise the knowledge of the community and find ways to embed this within teaching of 21st century skills to allow our jarjums to act as catalysts for change".
Hymba Yumba was recently named one of The Educator's Innovative Schools 2020.