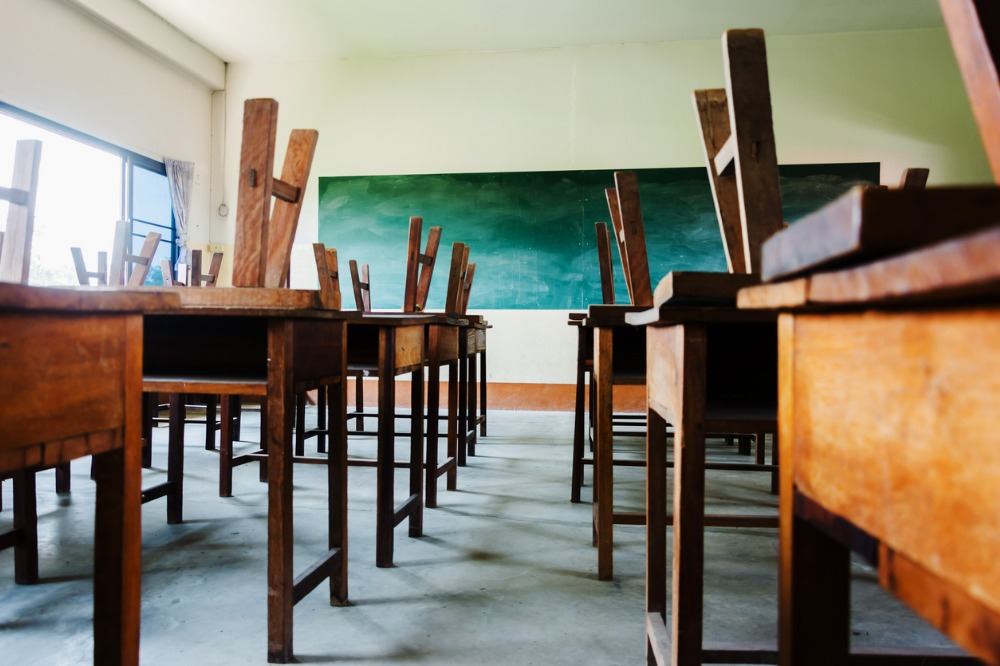 Scores of schools across Australia's east coast are closing as more students and staff test positive to the highly infectious Delta strain of COVID-19.
In Victoria, lockdown has been extended for two weeks after 22 new cases were recorded overnight. So far, 16 of the state's schools have been closed as a result of the latest outbreak. The state's students will now learn from home until early September.
Most of the cases are linked to the outbreak at Al-Taqwa College in Truganina, which has so far led to ten people testing positive to the virus. Six of the new cases are linked to Glenroy West Primary School, where seven students and a casual contact have tested positive.
Other schools that have closed as a result of the outbreak include Ilim College's Broadmeadows and Dallas campuses, Corpus Christi School in Glenroy, Warringa Park School, Bacchus Marsh Grammar, Christ the Priest in Caroline Springs, Debney Meadows Primary School and Mount Alexander College.
Victoria Health has also confirmed that St Michael's Primary School in North Melbourne will be non-operational after a student from the school tested positive. Three international schools in Caroline Springs, Coburg and North Coburg will also be closed for deep cleaning and contact tracing.
'Out of control'
The Delta strain is also putting immense pressure on the NSW school system, which has seen several schools forced to close in recent days. Today, Mudgee High School became the eighth school in Western NSW to close as a result of COVID-19 this week.
Orana Heights Public School, Buninyong Public School, Dubbo West Public School and Dubbo South College will be non-operational while deep cleaning and contact tracing after a student who attended the Dubbo District Athletics Carnival on 6 August tested positive.
On Friday, hundreds of students and staff from Giant Steps – a special school located in Sydney – were forced into isolation after seven students, three staff members and eight family members tested positive to the Delta strain.
"There are concerns that the Delta variant affects a younger cohort and that ensuring student safety through teacher vaccination could have progressed earlier," Matthew Johnson, president of the Australian Special Education Principals Association and President of SEPLA NSW, told The Educator.
"Students, their families and workers in the disability sector must be prioritised for vaccination as our students with disability are already vulnerable and have limited ability to practice self-protection, wear masks or self-distance."
Over the weekend, Premier Gladys Berejiklian announced a statewide lockdown, with no local government area spared from tough Stage 4 restrictions, but some say the measure is too little too late.
As early as July, public health experts were warning the government that the virus was getting beyond the point of containment.
Professor Joel Negin, speaking on ABC's RN Breakfast with Fran Kelly, warned the outbreak in Greater Sydney was "pretty close to getting out of control".
This morning, NSW Health announced the highest number of daily cases and deaths yet, recording 478 cases of community transmission and eight deaths in the 24 hours to 8pm last night. Up to 381 of the 478 cases were active in the community whilst infectious.
ACT schools on alert
Just south of the border, the ACT's lockdown has been extended for another two weeks as the region records 19 new cases.
There are particular concerns that positive cases linked to two ACT schools will see further infections within school communities. Today, ACT Health confirmed that a student at Lyneham High School in Canberra tested positive for COVID-19 and attended school during their infectious period. A student who has tested positive for COVID-19 also attended the Instrumental Music Program (IMP) Choir at UC High School Kaleen during their infectious period.
Last week it was revealed that a 14-year-old school student at Gold Creek School in Nicholls had tested positive to COVID-19 and is believed to have been infectious at the school since Monday, 9 August. All of the school's students, staff, visitors and families are considered secondary contacts and have been asked to get tested and quarantine.
It is now understood that ACT students will learn from home until at least 2 September.
Darwin joins NSW, Victoria in lockdown
Meanwhile, Greater Darwin, Palmerston and the Katherine region will go into a snap lockdown for three days from midday today after a case of COVID-19 was recorded.
According to health officials, a man in his 30s travelled to Darwin from Sydney via Canberra airport on Thursday, August 12 whilst infectious.
The new restrictions mean that all students in Greater Darwin and the Katherine region will be learning from home until Thursday.